FaceTime has become a widely used tool around the world, especially since the pandemic. It is a simple and practical way to make video calls without having to download any app and knowing that you have guarantees that it will work very well. However, like all apps, it can have some glitches at times. In this post we tell you how you can solve them.
Most common faults
Many times the bugs have a fairly quick and easy solution, so don't be alarmed if it doesn't work correctly. Sometimes it can simply be fixed by restarting your Mac or signing back into iCloud again, but if that doesn't fix it, we'll leave you with some of the most common issues for you to check if the fault could be one of them.
The latest software updates are not installed: If you have installed the latest version of FaceTime on an outdated version of the Mac operating system or the other way around, the application may not work. The latest updates offer bug fixes and new features that allow apps like FaceTime to run smoothly. Make sure to check the following things that could cause the app to crash.
Slow or busy internet network can cause FaceTime to fail: The most common factor that could cause FaceTime to be unavailable is internet connectivity issue. Without the Internet, you cannot use the FaceTime app. If your WiFi network does not work well, try using the data of a mobile while restarting the router.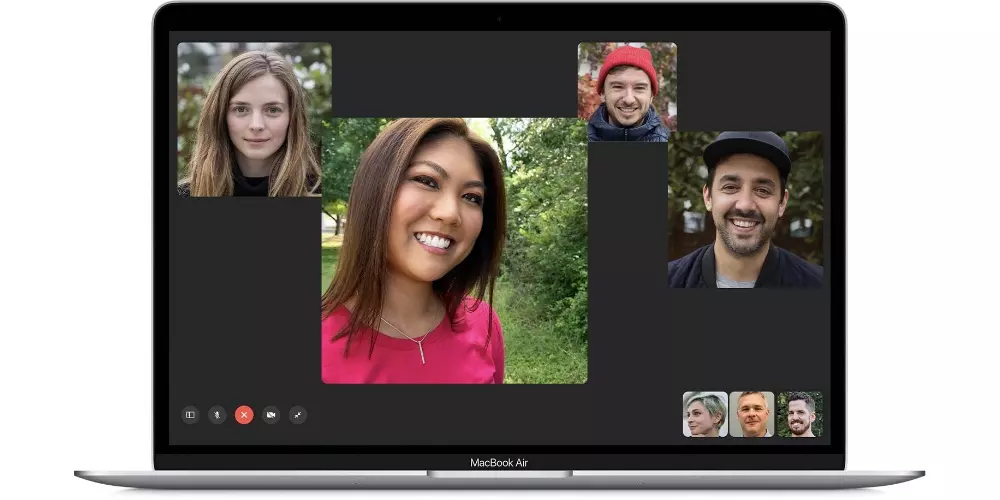 Turn off all restrictions: Placing restrictions on parental controls and maintaining strict privacy settings is essential these days, but it can also be one of the reasons FaceTime isn't working. You can disable parental controls by opening system preferences, clicking where it says Parental Controls, and clicking the lock icon to unlock it.
Clear the cache of the last few weeks: Clear the accumulated cache of all the websites you have visited in the last few weeks. Also, keep in mind that in countries such as the United Arab Emirates, Saudi Arabia, Egypt, Jordan, or Tunisia, FaceTime may not be available, so it will not work.
Main solutions
Once you've figured out where the error might be, now is the time to fix it. As we have said before, many times the problems have a simple solution that you can repair yourself in a matter of minutes, without having to require the help of an expert and without having to go to any repair center.
If you can't log in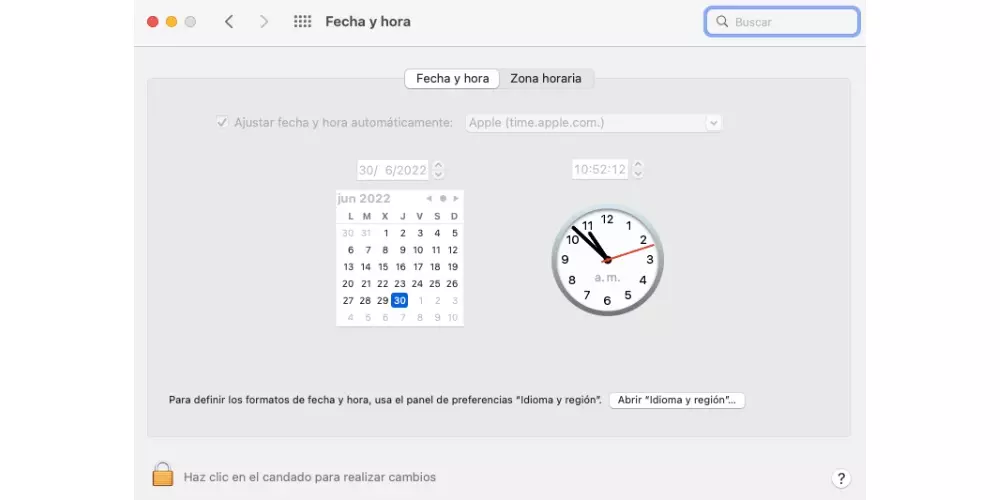 There are times when you can't sign in to FaceTime. Make sure first that both the username and the password are correct and that you have not left anything to enter. If you've checked that everything is fine and you still can't log in, try these solutions:
Check that you can sign in at appleid.apple.com.
In Apple menu > System Preferences, click Date & Time, then select "Adjust date and time automatically." Click Time Zone and check the settings.
Check that you have installed the latest software updates.
If the microphone or camera does not work
The camera and microphone are an essential part of the FaceTime app. There is a possibility that the Mac hardware is not connected with the system, which could cause the application to crash. There can be multiple reasons that would cause the camera and microphone to stop working. It could be a hardware problem or a software problem. Try these solutions if it doesn't work:
Quit FaceTime and open it again.
Restart the Mac Apple menu > Restart.
Make sure FaceTime isn't open, and then try the camera with another app, like Photo Booth. If it doesn't work, the problem isn't with FaceTime.
If you have multiple microphones or cameras connected to your Mac, go to the Video menu in the FaceTime menu bar and check that you've selected the correct camera and device.
Having problems with image quality?
Keep in mind that many times when you go to FaceTime from home, there are more people using the same WiFi as you. A slow or crowded Wi-Fi network can affect FaceTime calls. If you receive connection alerts or video or sound quality is poor, please follow the steps below:
Check that both you and the other person have a high-speed mobile or Wi-Fi connection. FaceTime calls over Wi-Fi require a broadband connection.
Check for issues that are slowing down your connection, such as someone streaming content over the network.
If you have any questions about your internet speed, contact your internet service provider.
If you use firewalls, check the settings
If you are one of those who uses a firewall, check that you have some ports enabled, otherwise it will be impossible for FaceTime to work correctly. It is for security reasons that sometimes this type of connection can be somewhat affected, but it is not a very serious issue and in a few steps you can solve it.
Some networks use firewalls for security reasons. Firewalls block certain types of Internet traffic from entering or leaving a network. Internet traffic passes through a firewall through ports. To use FaceTime behind certain firewalls, you may need to ask your network administrator to enable the following ports: 80 (TCP), 443 (TCP), 3478 to 3497 (UDP), 5223 (TCP), 16384 to 16387 ( UDP) and 16393 to 16402 (UDP).
Group calls don't work
When macOS Mojave arrived, Mac users got an improved FaceTime feature: the ability to make group audio or video calls with up to 32 total participants. This is a feature that people have been waiting for a long time and it finally arrived with macOS Mojave. This function can fail for various reasons, among which the following stand out:
Verify that all call participants are using at least iOS 12.1+. macOS Mojave or watchOS 5.1 or if they are only with audio only. Please note that FaceTime does not work with Android phones or other computer operating systems.
An Apple ID cannot be shared with a caller, even if that person has a different email or phone number.
Try using a different WiFi network or better yet, an Ethernet connection.
Sign out of your Apple ID in FaceTime, restart your Mac, and sign back in to FaceTime.
Contact Apple
If after trying all these solutions, FaceTime is still not working, you will have no choice but to contact Apple. There are several ways to contact the company's technical service, among which are:
Apple phone: contacting Apple by phone can be useful to resolve specific questions that may arise with your devices. A specialized agent is the one who will give you support on the other side and who will make it easier for you to make an appointment at an Apple Store if the solution cannot be found through this channel. It should be noted that this phone is free. Although the service has limited hours. The number for Spain is 900 150 503.
Through the web: Apple's website is extensive and offers a multitude of information, since you can find all the specifications about the devices, tips and small user guides and, of course, they offer support through it. You just have to access the technical support section and you will find all the options.
Go to a SAT: if you didn't know, there are also SATs , an acronym for Authorized Technical Services, which are specialized stores or workshops that have Apple's guarantee. Surely some like Rosellimac or K-Tuin sound familiar to you, which are some of the most popular SAT of Apple in our country and can help you solve your problems as if it were an Apple Store.