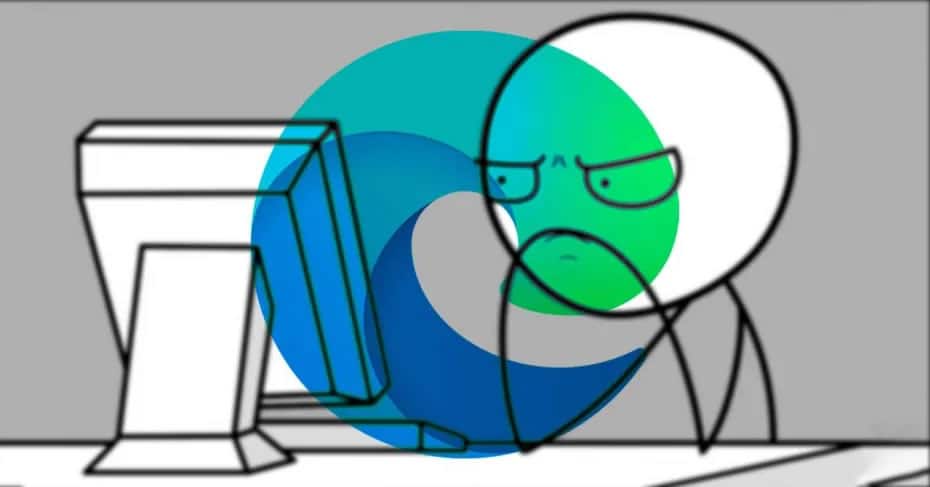 Since Microsoft dropped its web engine and switched to Chromium, its browser, Edge, has only gotten better. Almost every week we can see several improvements and new functions that Microsoft brings to its operating system in order to stand up, once and for all, to Chrome. However, not all the new features that come to this browser work completely well, but sometimes some may be causing problems in the browser , as has just happened with one of the last functions introduced: DoH.
DoH, or DNS-over-HTTPS , is a security measure by which we indicate to the browser that we want the DNS requests that we send when visiting a website to travel encrypted instead of in plain text. This will be one of the novelties that we will see with the arrival of Windows 10 21H1 , but web browsers have been ahead of it, allowing users to activate the function from the configuration and choose the servers they want to use.
We can configure Edge to not use secure DNS, to try to use the PC's default server safely, or to force it to use a specific server, compatible with this security protocol. This novelty reached all users with Edge 86 , and allowed to choose servers from CloudFlare, CleanBrowsing, Quad9 or Google. However, it seems that this function is giving enough problems, and therefore, Microsoft has had no choice but to disable it, for now.
Performance issues when using secure DNS in Edge
While Edge 86 and 87 haven't experienced too many problems, with the arrival of the current Edge 88 , users have started to complain of a host of problems browsing the internet. The most common is a message that appears when trying to enter a website that says "downloading the proxy scripts". This message indicates that, for whatever reason, the connection with the server is not being established, so we have to wait several seconds for the page to load, or force its reload with F5.
One possible solution was to disable automatic DNS mapping in Windows , something that not all users can afford. Therefore, after much research, Microsoft has realized that the problem is due to a bad DNS-Over-HTTPS configuration of the browser.
A conflict between Windows 10 network settings and Edge 's new secure DNS system is causing requests to web pages to not work properly. Therefore, Microsoft has released a background update to the browser just to disable the function that was causing the problems. And this function seems to be the default server list that appeared when enabling DoH.
For now, until Microsoft fixes the problems, we won't be able to choose a secure DNS server from a list, but if we want to use the function, we will have to enter it by hand. We remember that the servers that offer this functionality are:
1.1.1.1 (Cloudflare)
9.9.9.9 (IBM Quad9)
8.8.8.8 (Google)
The show will be back soon
Assuming that after disabling the list of DNS servers in the browser these problems are solved, Microsoft will start working on a solution soon. And as soon as it is ready, and after verifying that everything works as it should, this list of secure DNS servers will be available to all users again.
It is not known very well if this only affects Edge due to some change introduced by Microsoft, or it also affects other browsers such as Chrome that have the same function. Be that as it may, if we experience problems the solution is very simple: enter the browser's security settings and disable the use of secure DNS, for now.