Many users think that, as NVIDIA often calls its graphics cards for both laptop and desktop in the same way, the versions, power and consumption will be the same on one type of PC and another. But this is far from true, as the company actually has three different denominations like NVIDIA GPUs: normal / standard, Max-P, and Max-Q , what are the differences?
In the past, NVIDIA left much simpler nomenclatures to distinguish the different versions of its graphics cards, where there were only two possible models: the normal one with its common name, and the Mobile version.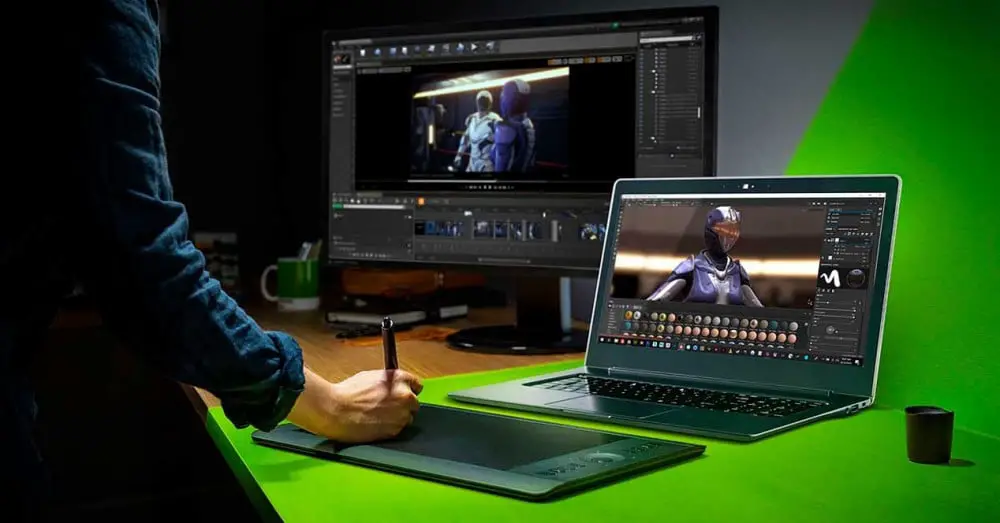 But as the market for notebooks and specifically the gaming versions is escalating unstoppably, for some years now NVIDIA added a new term for a new version and in turn changed its ecosystem, making it more complex.
Normal / Standard, Max-P or Max-Q, what NVIDIA GPU do I need for my PC?
It is the big million question for any user with less knowledge about what NVIDIA puts on the table and the answer is not simple, but easy to understand. The three definitions must be segmented into two completely different sections: Normal on the one hand and the Max series on the other, in order to understand their differences.
NVIDIA GeForce Normal / Standard GPU
It is the original version and from where the others start. Logically, they are the desktop versions known as Reference colloquially and Founders Edition according to NVIDIA itself. It does not refer to the graphics card itself (this is important) if not to its GPU itself, since a graphics card is not the same as a GPU although we trivialize the terms on many occasions when commenting on them.
These GPUs are characterized by being the versions with the highest power, consumption and include the complete chip for which they were created, mainly due to the lower requirements of a tower compared to a laptop, where everything is much more limited.
NVIDIA GeForce Max-P
From its normal variant or Founders Edition as such, its P variant is named as Performance , which is equivalent to the old Mobile version. Normally, no manufacturer will use this term Max-P as such since it is something reserved for OEMs , but instead it helps us to understand that we are talking about a GPU with no power consumption limits and that it will be able to reach the maximum available frequency.
In general terms and putting a simple example, on the same laptop with RTX 2060 and RTX 2060 Max-Q would correspond to the first one. It must be added that these GPUs depending on the architecture and model may have the same features as their desktop version, or not. This is somewhat controversial, since for the same chip, such as the TU106, NVIDIA can create two versions that do not distinguish beyond the differences in the technical specifications.
That is, we can have two TU106 chips with different characteristics, the most powerful for the desktop and the least for laptop versions. As we say, this may or may not occur, it is something typical of the model and architecture.
NVIDIA GeForce Max-Q
They are always based on the Max-P versions and are chips that have lower power limits than their Performance versions. By setting power limits their frequencies are lower, their consumption is lower and therefore they generate less heat, so they are easier to dissipate than the P versions.
Normally they are focused on gaming laptops with more limited cooling systems and as such, they are perfect to be able to house light, thin and powerful laptops without consuming consumption or ending up with temperatures that cause them to throttling.
These versions are currently very fashionable because people intend to acquire the maximum advantages in size, weight and autonomy, so they are gaining great popularity with each generation.