When it comes to launching a new computer or formatting the one we already have, all its components must be perfectly able to get the most out of our equipment. However, as time goes by and we use it more, certain hardware problems may arise that can cause a headache. Some of these problems can be easy to solve, while others are not easy to diagnose. To help us with this work we can use certain hardware diagnostic tools.
And it is that having a good hardware diagnostic tool for our computer can keep us safe from the most common problems of our system, something vital, especially if we have valuable information stored that we cannot afford to stop accessing it.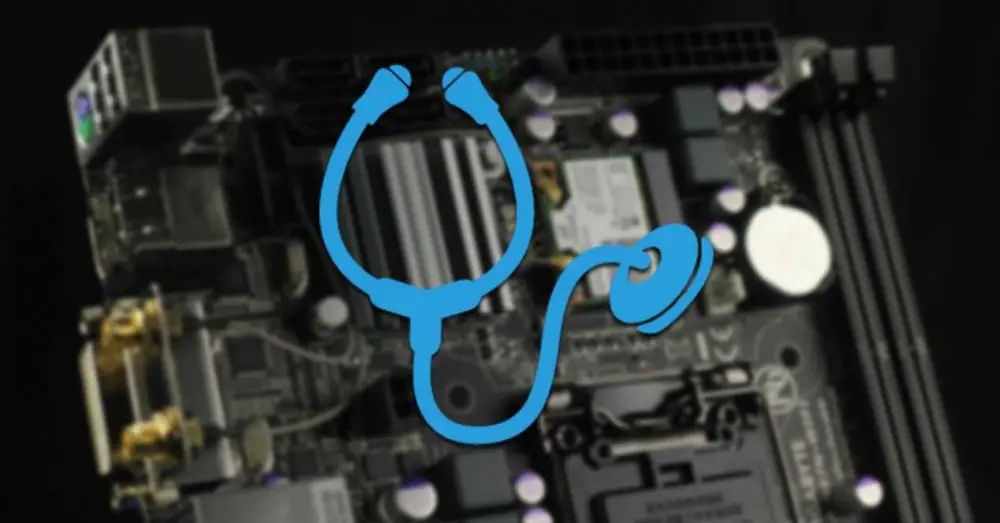 Tools available in Windows 10
Windows 10 has by default tools for all kinds of situations and uses, so that we can use them for situations where we have problems with different sections of the hardware of our computer. Within these applications we can find the Performance Monitor, the Resource Monitor, the Memory Diagnostic Tool and the DirectX Diagnostic Tool.
Performance monitor
The Performance Monitor is a fairly unknown tool, which will allow us to monitor the performance of each of the parts of our system. To access it, it will only be necessary to type performance monitor in the search box of the Start menu.
By using this application we will be able to access different data on the performance of the system in real time. We will have data such as the amount of CPU used, to which you can add more counters such as energy used, disk use, the size of the search index, among others. That is why we are facing an application that will help us diagnose any problem that may be due to excessive consumption and without the need to resort to any external application.
DirectX Diagnostic Tool
We are now talking about a useful tool that will help us to collect information on a wide variety of multimedia devices. This allows us to solve problems that are related to audio and video in DirectX libraries . In this way, it becomes an important element for those who use the PC for tasks related to videos or video games.
DiretX is responsible for integrating both performance and security updates so that we can adjust our multimedia content optimally. This application is responsible for generating a DxDiag text report file. In this file we will find all kinds of detailed information about the sound, graphics and other devices of our team. In addition, the tool can help us determine if our computer's drivers are up-to-date.
To execute it, it will only be necessary to press the keyboard shortcut Windows + R and the Run command will appear. Here we must write dxdiag and press Enter or the OK button.
Memory diagnostics
Windows 10 also has its own tool to diagnose and verify the state of our computer's RAM memory. This application is called Windows Memory Diagnostic or Memory Diagnostic and in order to run it it is necessary to restart the computer, so it is essential that we have all the work saved in case of using it.
When you restart the computer, the tool checks the health of the RAM before the operating system and programs start and load into memory. The program takes advantage of the minimum amount of RAM that is currently running to test all that is available in its entirety as it is free of use.
To start using the Memory Diagnostic, just press the keyboard shortcut Windows + R to bring up the Run command. Later we write mdsched and press "Enter" or the "OK" button.
Resource Monitor
Another tool that Windows 10 includes and that goes unnoticed by most users, but that can be very useful, is the Resource Monitor. With it we can perform analyzes such as Processes, Hyper-V, .NET Data, RAS Ports, Bluetooth, Event Log, ReFS and Global Events, among others.
By using the Resource Monitor we can access details in real time about the use and distribution of system resources such as General Information, CPU, RAM Memory, Hard Drives and Network. Its use will allow us to know if we have important errors in the memory, CPU, hard drive speed, or internet connection problems.
To be able to run it, just type performance monitor in the search bar of the Start menu and start the application.
Applications to do PC diagnostics
Along with the system's own tools, we can also use applications developed by third parties with which to diagnose the hardware of our system.
HWiNFO64, capable of reading all installed sensors
This application will allow us to analyze, monitor and diagnose the different hardware elements that make up our PC. With the data collected we can check first-hand if everything works as it should. And it is that not only is it capable of reading all the sensors of the components that we have installed, but it will also not show a graphical representation of all of them.
Undoubtedly a very useful tool showing a deep description of all our components, monitoring the data in real time, allowing to predict the possible failures that they may suffer. Along with error detection we can also obtain a record of all its tools, allowing it to be exported in different formats such as XML, CSV, among others.
HWiNFO64 is a free program that we can download both in version with installation and in portable version from its website .
HE – Hardware Read & Write Utility, verifies complete hardware information
We now find an advanced system diagnostic tool for Windows. It is very light and its purpose is to help us verify complete information about all the hardware of our computer. With it we will obtain details about the processor, memory, screen, storage, USB, PCI, operating system, etc. For this reason it is especially suitable for performance tests and diagnostics.
The program will allow us to collect information about the processor and generate detailed reports on any process and thus check the diagnostics performed. His ability to gut every component of the team is spectacular.
HE- Hardware Read & Write Utility is a free and lightweight application that we can download by clicking here.
JScreenFix, helps detect blocked pixel problems on the monitor
This time we are talking about a web application that will be in charge of detecting blocked pixel problems on our monitor. It is suitable for both OLED and LCD screen. Blocked pixels are a bright color point that doesn't update when neighboring pixels change, and is most noticeable when the rest of the screen is black. In this way, JScreenFix will help us to repair blocked pixels in less than 10 minutes.
Although it is not an infallible tool because sometimes the locked pixel gets stuck forever due to a screen failure, you can always try it, as it is a free tool. To start using it, it will only be necessary to access its website by clicking on this link.
CrystalDiskInfo, discover problems in our HDD or SSD
This application will be in charge of discovering problems in our mechanical hard drive or SSD. It is responsible for offering us a general and complete view of the status of our storage unit. To do this, it shows us details such as temperature, activity time, error rates, etc. And it is that if our hard drive can deteriorate for something, it is due to a high temperature load to which we subject them daily, since a high temperature can cause damage to it.
This powerful and simple tool will help us to know and locate the errors on our hard drive, providing data that is in the background such as firmware, standards or supported features. We can download it for free from here.