The mobile has become the center of operations for countless Bluetooth devices, which we have to control completely. Among the most common are speakers and headphones, but nevertheless there are many that we can count on to the smartphone, from other mobiles to share content or smart bracelets that synchronize data to trigger buttons to take photos in the distance.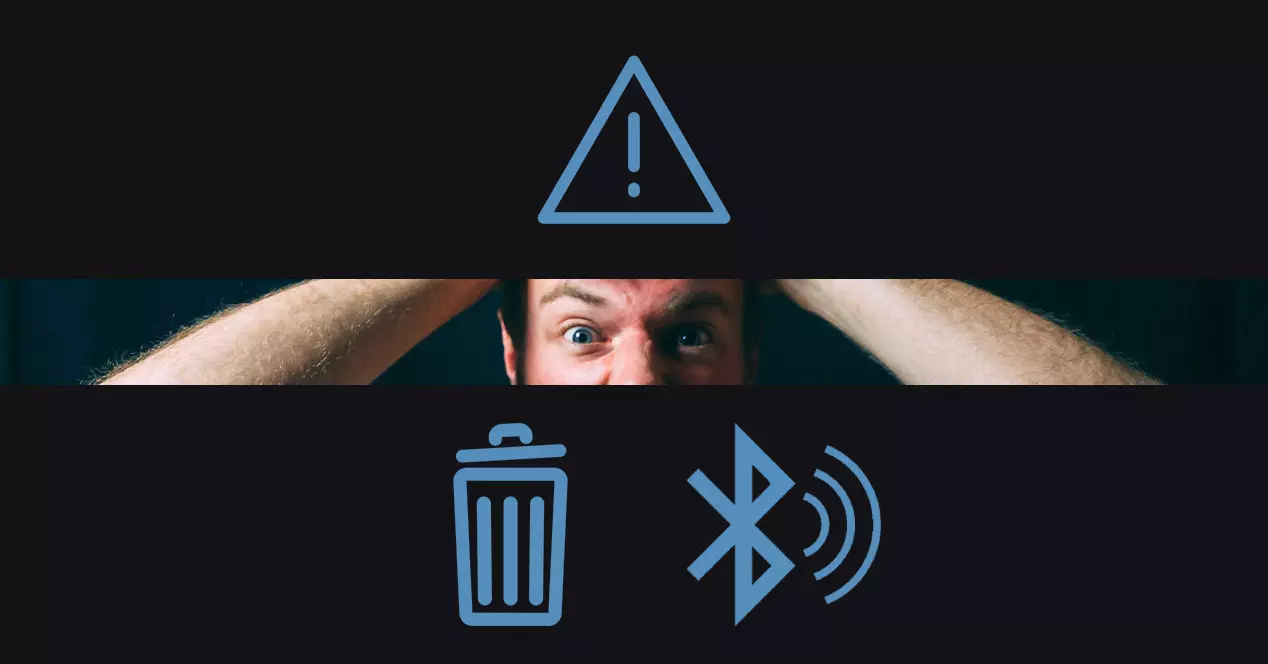 Little by little we are accumulating more and more devices that each offer us their advantages. Everything is going well until one of them generates errors and prevents us from taking advantage of it as we did until then. There are many causes that could cause it, although nevertheless in Android and iOS in most cases it is due to a software error that can be caused from updates to other elements connected to the smartphone. All this leads us to the same solution, that of deleting Bluetooth devices.
What is the use of removing Bluetooth devices?
As you can imagine after the introduction, the main purpose of erasing a Bluetooth device is to make us forget the errors. Without this mechanism, we would run out of options when trying to solve it and we would only have the option of resetting the smartphone to get it to be unlinked, since the control center is the smartphone and the other products do not have this ability.
It is a recommended option and as we will see nothing difficult to carry out, which is ideal for both serious and minor problems. Then we will only have to reconnect the device and in most cases the problem we were facing is solved without us having to do anything else to get the solution.
Ways to remove Bluetooth devices on Android
To begin we must know that it is important to take into account if our smartphone has one operating system or another, but it is not so valuable to look at the personalization layer or the brand. Starting with Android, most smartphones, if not all, share similar steps to erase the devices and in a few cases, as we will see, there are differences that affect us in the process to follow and that lead us to erase all linked devices .
If you have run into a problem and want to proceed to get rid of the Bluetooth device and the error, what you have to do is the following:
We enter the mobile settings.
We look for and enter Contact Devices (Bluetooth in other cases).
We will see the list of previously connected devices.
We touch on the device or its settings, next to the name.
Finally we played in the pepera to forget it and eliminate the link.
But unfortunately this is not always enough and there are times when for some mistake we are not able to easily delete that product and we have to delete them all at once. The process is complicated, but all we have to do is return the Bluetooth connection options to the factory state, without this affecting the memory of our mobile at any time. In this case, what will have to be done is the following that we detail:
Let's get back to the settings.
We touch on System.
We choose recovery or reset options.
We choose only "Recover WiFi, mobile network and Bluetooth".
And finally we confirm that we want to return these settings to the original state with our security method.
Keep in mind that the APN and the WiFi of the terminal may also have to be reconnected if it is not saved in the backup. In addition to of course the other Bluetooth devices that we want to continue using.
Reset Bluetooth on other Android
Although we try to follow the same method in some layers of customization of the Android panorama, it will be practically impossible to achieve it without following the appropriate steps. Each manufacturer makes the decisions about how the process is carried out and that can take us a while to find how we should do it unless we follow these steps that we tell you.
In Xiaomi the process begins in Settings> Connection and sharing> Restart WiFi, mobile networks and Bluetooth. In an automatic and almost instantaneous process where, as in the rest of Android, what is not specific is the only thing that will be deleted.
Another manufacturer that makes its own decisions when it comes to completing this process of clearing Bluetooth settings is Samsung. In One UI we will run into the following route to complete it and make sure that no Bluetooth element continues to coexist with our mobile. We go into settings, we touch on general administration and we choose to reset. We have several options to complete this, where what interests us is to restore network settings, which integrate Bluetooth.
Last but not least we come across the method of Huawei smartphones. In them we have to do the following: Settings> System and updates> Reset and choose that we only want it to apply to network preferences.
Delete Bluetooth devices on iPhones
In the case of using a smartphone with iOS, the process to delete paired devices is slightly different and we only have one method at our disposal to achieve it, unlike what we found in Android. In this case, what we will do is erase only that device that generates the problem and that prevents us from continuing to make the most of the product in question. To carry it out, we will do the following:
We access the mobile phone Settings.
We touched on Bluetooth.
We choose the device that causes us problems.
We tap on the information icon next to the name.
Finally we choose "Skip device" so that the smartphone will forget it.
In case we have problems or failures with several of the devices, we will have to remove all those that generate them one by one. Then it will be a matter of re-linking them and checking that now the operation is as desired with each product.
When should we erase the devices?
Although we already know of a situation where we have to try to erase paired Bluetooth devices, problems are not the only reason we should remember to do so. We also have to try to eject all those devices that we have used for the last time and we will not use again, either because they were lent to us or because they have been damaged. In case of not doing so, we could continue accumulating devices and that sooner or later various errors arrive.