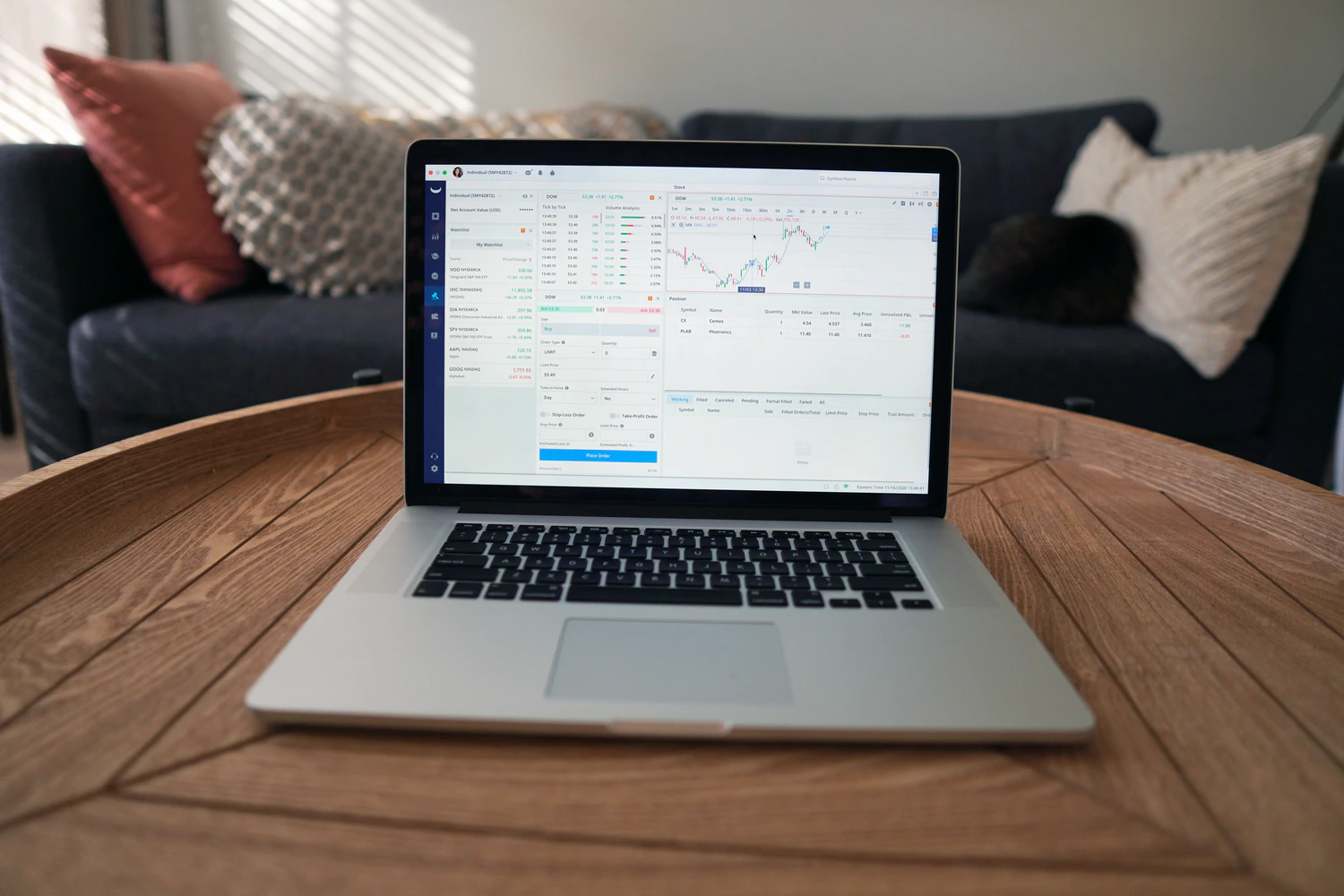 With more and more people getting into online investing, taking the leap yourself can be very tempting. There are so many options and ways to trade online, making it easier than ever before to start trading yourself. Whether you're into stocks, shares, cryptocurrency, or forex, there's a trading style out there for everyone.
If you've done a bit of research and know that you want to start investing online, it's time to decide who to trust with your money. A broker is a platform you choose to execute your trades with, so you need to know plenty about them before committing to using their service. Let's take a look at how to choose your ideal online broker.
For All Traders
Whatever your chosen investment style or frequency, there are a few basic things to look out for with all types of brokers. Firstly, you want to closely examine their fees. Whether you're looking at cryptocurrencies or stocks, many brokers will charge commissions on your trades. There are plenty of commission-free investing platforms though, so it's best to search for these before committing to a particular broker. 
Secondly, you need to check that they are financially regulated in your country. The broker you opt to spend your money with must be licensed, accredited, and regulated. These regulations offer you and your money some protection, usually up to a certain value, meaning you won't lose it all if the broker fails to look after your money properly.
You also need to check their deposit and withdrawal rules. Although investing is meant for the long-term in many cases, you still need to be sure that you can withdraw your money whenever you want to. After all, it's your money! Deposit limits are equally important. As a beginner, you may want a very low deposit limit, while an experienced trader may want to deposit tens of thousands at once.
Day Trading Brokers
If day trading is your choice, there are a few other things to take note of when looking for a broker. You want a reliable day trading platform, as you are likely to be making fast trades regularly throughout the day. Your chosen broker must have rapid, up-to-date information about every market you are interested in trading. Any lag in the platform could cause you to lose money on trades that are delayed. 
Regular Stock Brokers
For a stockbroker where you plan to invest in more long-term assets rather than rapidly day trading stocks, the main thing to look at is fees. Commission-free trading means you won't end up paying huge fees on your long-term gains. These brokers also often offer a variety of accounts, such as invested pensions and savings accounts, which can be ideal for a new investor as well as offering tax relief. Finally, you'll want to check that a wide variety of stocks, bonds, ETFs, and funds are available through this broker, allowing you to have a diversified portfolio.
Crypto Brokers
Cryptocurrency brokers are a relatively new thing. Until recently, you had to use confusing protocols and swap platforms to trade crypto. However, it is now as easy as buying a regular stock or share. Brokers are available on all mobile devices and offer a convenient and easy way to buy the biggest cryptocurrencies, like Bitcoin and Etherium. 
When purchasing cryptocurrency it is important to be aware of the risks. Markets are young and extremely volatile, so look for a broker with super easy buying and selling functions as you may want to quickly sell your currency for cash. Also, some brokers charge extortionate fees for using cards to buy crypto, so look for a broker with low fees or no fees at all.
Forex Brokers
Finally, with forex brokers, the main thing to look out for is their variety of currency pairs. The major markets, such as EUR/USD should be available on all brokers. But, some brokers hide popular currency pairs behind paywalls, meaning you have to pay for the privilege of trading them. It is also important to carefully analyze their commission levels, as almost every broker makes money this way. Check which broker offers someone with your potential investment value the lowest possible commission and go with them.
These few tips should help point you in the right direction of the best brokers for your style of investing and chosen assets. Remember, accreditation and regulation are extremely important; never give your money to a company that does not seem to have any regulatory input. Do your research and begin your investment journey.