If you are thinking of sending money to family and friends, or even an online purchase, you may be wondering if it is better to resort to Bizum or PayPal as they are two ways of sending money between well-known and used people. Which is the best of them, is there one of them that suits you in all cases?
While Bizum is the payment platform between users that emerged from the collaboration of Spanish banking entities that began operating in 2016, PayPal is an American company for buying, selling and sending money over the Internet founded in 1998 in California.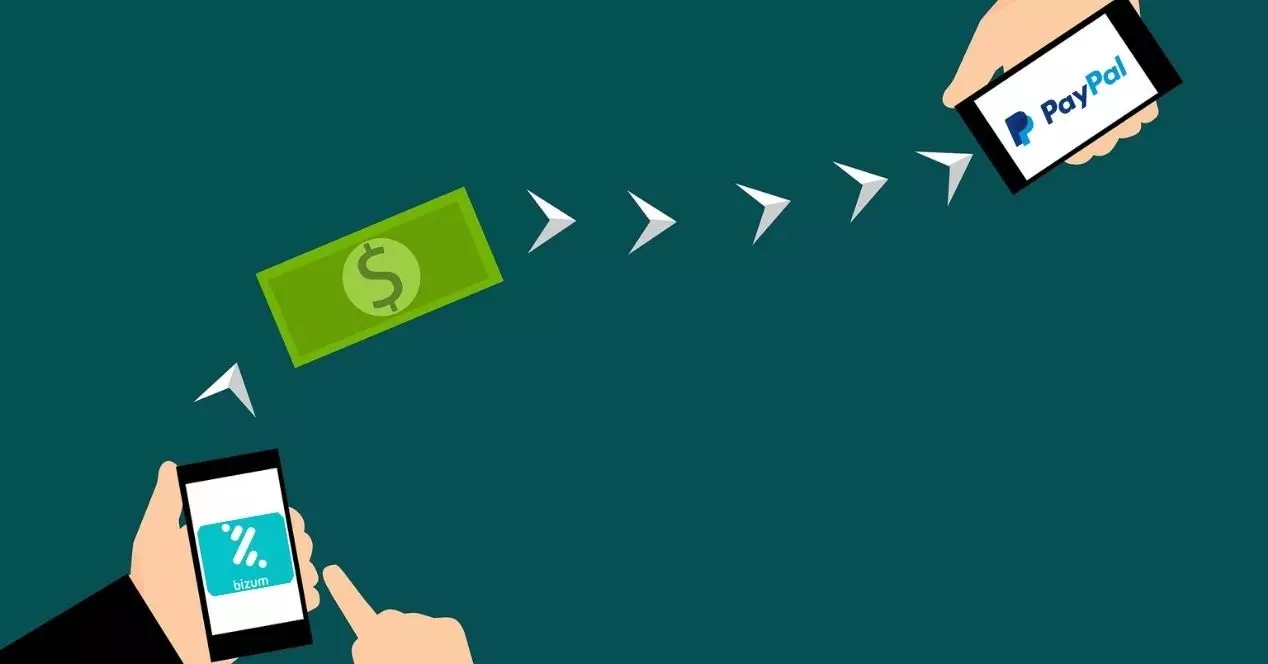 Two secure money transfer platforms
Both are secure platforms , although Bizum is conditioned by the measures adopted by each of the banking entities and PayPal has its transaction encryption, two-factor authentication and Buyer Protection. If you are thinking of commercial transactions, the best option may be PayPal, since in fact many online stores include a payment option with PayPal, however, in money transfers between individuals, both options are safe.
Something you should pay attention to, if you receive payments from Bizum, is that you are really accepting the payment and you are not going to send it. The existence of a Bizum scam is known through which users who are apparently going to send you money are actually asking for it. Thus, many people thought that they were accepting payments when in fact they were issuing them. If you're careful with that you won't have any problems.
Main differences between Bizum and PayPal
While Bizum is free in most banking entities, although it may not be , PayPal does not charge commissions for payments between individuals, but it does apply commissions in certain transactions, such as instant sending to a bank account that has a 1% commission of the transferred amount. If you are the one who is going to receive money , any option can be just as practical for you, so it will depend on your priorities or which service you usually use more.
One of PayPal's advantages over Bizum is that it allows you not only to send money but also to create a common fund , consisting of a joint piggy bank that you can use for whatever you want.
If you have a bank account with a participating entity with Bizum , it is the only thing you need to use this service. However, in the case of PayPal you will have to create an account if you do not have one, confirm the payment method, verify the account in some cases and perform certain actions that may not interest you if you are only going to send or receive money on time.
One of Bizum 's main limitations is that you won't be able to send money outside of Spain , so if you're thinking of sending money to family and friends outside the country, the best option you can use is PayPal. For its part, while PayPal is capable of making payments in multiple currencies with a conversion fee, and in some territories has even supported cryptocurrencies, Bizum only works in euros.
Regarding the money transfer limits , Bizum users can send from 50 cents to 500-1,000 euros for each operation to other users who are registered in the service, with a maximum of 60 operations per day and month and a maximum of 5,000 euros per month. PayPal's limits are much higher, and depend on the currency used. For example, in our currency it is currently 8,000 euros per transaction.
What is Bizum better at?
If you are going to send money to your family or friends or want to share expenses , Bizum is the best for its ability to:
Make and receive immediate shipments to your bank account
Free money transfers
Shipments from the bank itself

How should I use PayPal?
If you are going to make many transactions and some of them are international , PayPal provides you with benefits:
To send money to other countries
When sending money in other currencies
In purchases and sales through the Internet
Protection for buyers and sellers
Create a common fund
Fewer limitations when sending money
And which one do you prefer?