One of the advantages and main reasons for the success of Alexa , in addition to its great understanding of everything that is asked of it, is its ability as a platform when it comes to integrating with other services and devices. This is due to the use of skills, accessories available on the Amazon website that enhance it. If you have not stopped to see everything they offer, don't worry. We are going to show you the best skills that you should activate on your Alexa speaker .
The thousand skills of Alexa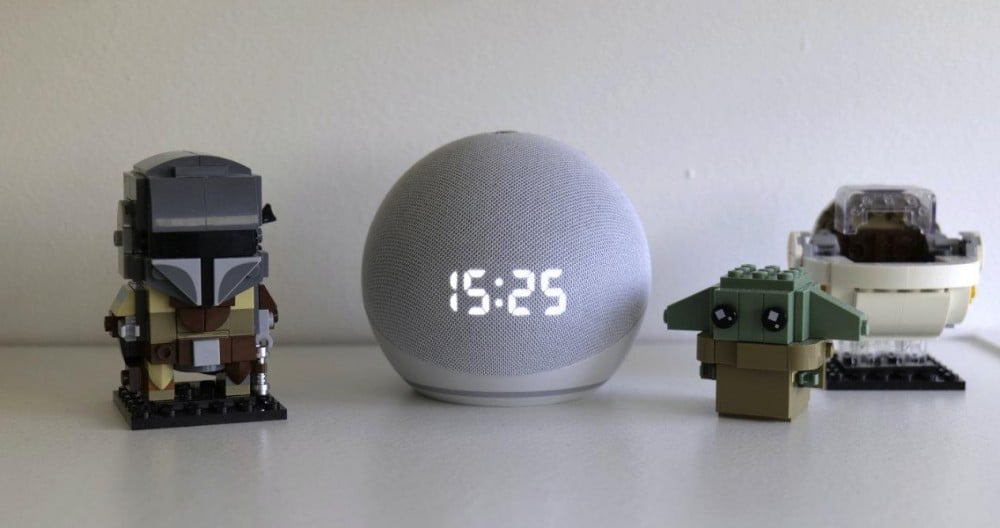 The Alexa skills or abilities are the way Amazon allows the user to add new features to the voice assistant. A kind of applications with which developers can also implement functions that allow them to take advantage of voice commands with other services or devices.
If you've bought a smart bulb with Alexa support, chances are you already know what this is all about. Because practically all brands have their own skill to control the ignition via voice and the rest of the options they offer.
However, as a recent study has shown, it is also important to check from time to time which ones with these skills that we have active and eliminate those that we do not use or that we doubt. Because sometimes they could cause security and privacy problems. Although it is not usual and you can trust the platform.
Must-have skills for Alexa
The subject of essential skills for Alexa is something that really depends on the needs of each user, but looking at the uses made by most of this type of smart devices, a list of skills that you should try could be drawn.
To make it even easier for you to find those that may be most useful to you, we are going to differentiate them by categories. In this way, we also indicate which ones would depend on a third-party device for said interaction.
Health & Wellness
7-minute training is a set of exercises of just 30 seconds that with a total of 13 allow you to exercise every day. It is the simple way to start taking care of yourself without having to make a great effort. Because who doesn't have seven free minutes a day
Dynamic Yoga this skill guides you in your Yoga practice. If this discipline caught your attention, it may be interesting to start, although as you do not have a visual reference when doing each exercise, you will need some previous experience
Mindfulness a skill that is attractive to meditate and improve concentration capacity
Music and podcasts
If you have a speaker compatible with Alexa, you should know that you already have access to the company's own music service: Amazon Music. Depending on whether you are an Amazon Prime user or if you are subscribed to Amazon Music HD, you can do things like select the exact song or enjoy a broader catalog, but you already know that.
However, it is also normal that despite having this option you use other services. Therefore, there are skills that you should install in such cases:
Spotify is the service par excellence for many who want to enjoy streaming music. To do it on your speaker with Alexa you just have to activate the skill
Apple Music , if you use the Apple service on your iPhone, iPad or Mac, you should also know that you can take it to your Alexa device with their respective skills
Apple Podcasts , one of the most popular platforms and where you will find practically any program. However, through Spotify you also have access to more podcasts
Cooking and recipes
There are many options when it comes to getting ideas to see what you want for breakfast, lunch, snack or dinner, but also moments where you get stuck. With the following skills you can get from recommendations to a step by step on how to prepare each of the recipes they propose.
Cocina RTVE offers a wide variety of recipes that you can use to give variety to your daily menu
Types of sandwiches is the essential skill if you are a lover of this type of gastronomic solutions that are not always given all the value they have. If you do not know
What how today is another of those skills that can save you the days that you have no idea what to eat or you want to change
Refrigerator state will not give you a menu or recipes to prepare, but it has a very particular use since it can help you know when you put certain dishes in the refrigerator. So, for example, you will be able to know if that chicken that you are going to eat today has been going on for too many days and better to look for something else
Digital home
These skills will depend on whether or not you have devices from that manufacturer, but they can help you to know which products you should or should not bet on depending on whether you are looking for a thermostat, plugs or smart bulbs, etc.
Ikea to take advantage of the products of the popular furniture and meatloaf store
ring if you have smart peepholes you can ask for things to know who is knocking at the door
Philips Hue are one of the most popular smart lighting solutions and their integration with Alexa is seamless
Xbox if you have a Microsoft console with this skill you can turn it on and off with your voice. So you go ahead when you want to play or stop playing
Leisure
There are different game skills for Alexa, some of them are to be used together with boards or other elements. Although they are not the only thing that could interest you in the face of leisure. So first some skills to play using voice commands and another that will help you to know what you can see in series and movies.
True or false is the typical game with which you can be involved as long as you want. It tells you and you must answer if it is true or not.
Chained words one of the favorite games of the little ones, as its name suggests you have to chain words that start with the last syllable of the previous one
Pasapalabra does not need an explanation because surely you know it from television
FórmulaTV Series is your ideal companion if you want to know which new series is a trend or could be interesting to start watching
How to install new skills
These skills for Alexa that we propose are very easy to install . All you have to do is go to the skills section of the app on your smartphone or directly to the Amazon website, skill section. There use the search engine and enter the name that we put in bold.
So now you know, if you have an Alexa-compatible speaker and you still haven't put much use to all those skills that go beyond those that the Amazon assistant allows by default, go ahead. Little by little you will understand why it is the voice assistant preferred by so many users for their day to day and, above all, use at home.