The elements that we keep on the hard drives of our computer, over the years have been gaining in importance. We are talking about the operating system, personal data, or programs that are accumulating. In order to maintain all of this, applications such as ADRC Data Recovery Tools will be very helpful.
We tell you this because the amount of data in the form of our own files, as well as the programs that we install and use on our disk drives, is increasing. This is largely due to the improvement that technology in general has undergone in recent years. Here elements such as PCs and their components come into play, and of course, the software that we use in them.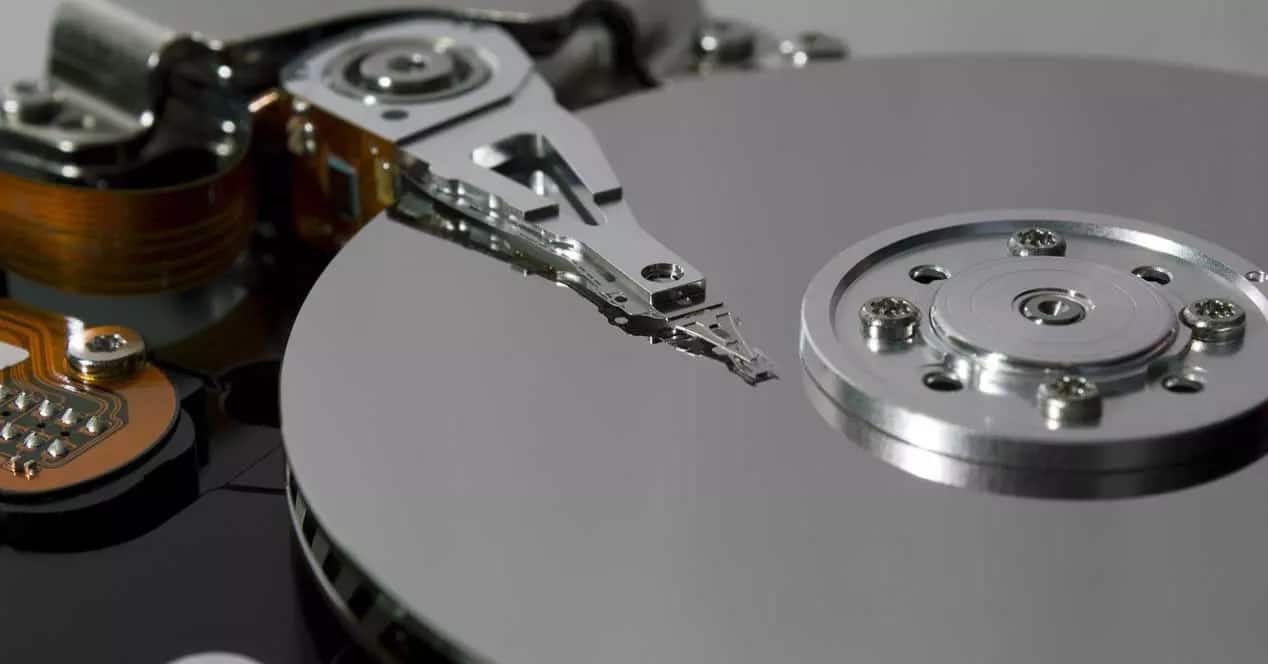 But of course, at the same time that we store more and more files here, in the same way the precautions that we must take are greater. One of the main reasons for all this is the growing importance of these. Whether they are personal, leisure, or work-related files, in most cases we do not want them to be lost. At the same time we ensure that all this does not fall into the wrong hands, or simply get damaged. Hence the importance of actions such as backup copies , or the creation of disk images.
Something that we must bear in mind is that, due to all this that we tell you, we have at our disposal a multitude of programs that help us in these tasks. In fact, in these same lines we are going to talk about one of them, ADRC Data Recovery Tools.
Benefits we get from using ADRC Data Recovery Tools
To begin with, we will tell you that here are a series of tools that will be of enormous help when dealing with our files and folders on the Windows PC, as we will see. These functions that we are talking about, and which are included in ADRC Data Recovery Tools, are useful to recover and keep our files and data safe in Windows.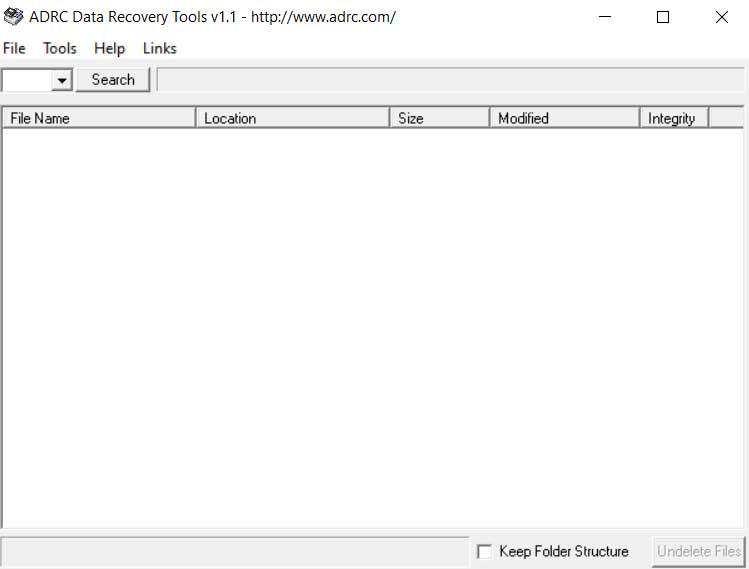 There are several individual tools that we will have at our disposal in the event that we want to carry out certain tasks with the team files. To give us a more approximate idea of what we are talking about here, we will say that ADRC Data Recovery Tools contains a collection of recovery and maintenance tools with support for a wide variety of drives and file systems .
To say that from the outset the software itself offers us a very simple user interface, something that the most novices in these struggles will appreciate. Thus, the software focuses on PC information recovery functions, all without much complexity in use.
Independent functions presented by ADRC Data Recovery Tools
From that simple interface that we are talking about, we will have control over all the functions available here. Among these we find one to recover accidentally deleted files , as well as another to make backup copies of the complete image of the disk drives. How could it be otherwise, we will also have the possibility of restoring an image, copying files from a hard drive with bad sectors, cloning it, or making custom backups.
It should be noted that additionally this is a program that also allows us to edit and restore the parameters established to start the equipment. In addition, all this we are talking about in a free way, since this is a fully functional software for which we will not have to pay a single euro and also free of advertising. To all this we can add that it is a portable application, so it does not require any installation.
How to use the program functions
We have already told you before that if something characterizes this software solution , it is its simplicity of use, together with everything it offers us. At the same time, it hardly takes up space and consumes very few system resources. Well, to give us an idea of its simplicity, for example to access each of the functions available here, just go to the Tools menu option.
Then the functions that we talked about before will appear on the screen so that we can already choose the one that we are interested in using in each case. In addition, the operation of each of them is not complex at all, since we only have to select the unit or units with which we are going to work. Therefore, all this is carried out in a fairly intuitive way, as you can imagine.
The only downside here, especially for more advanced users , is that we are hardly going to find customization and configuration parameters for the functions. That is why this program is more than adequate for those who do not want to complicate the retrieve files or backup.
How to download ADRC Data Recovery Tools for free
As we mentioned before, ADRC Data Recovery Tools is a program composed of several useful functions that we can use to deal with files in Windows. It is also characterized by hardly consuming system resources, and for being portable and very simple. In this way we could say that those who want to recover files, make a disk image, or a backup, without complications, this is the perfect solution. It is worth mentioning that for all this it is enough that we access its official website, specifically from this link .
Alternatives to ADRC Data Recovery Tools
Aomei Backupper Standard
This is somewhat more complex software that has been designed to create backup copies of our entire hard drives. It is a free tool free of advertising and that allows us to make copies of both individual files , such as partitions or complete hard drives. It also offers us to easily clone partitions and hard drives and has utilities to analyze and control the status of a hard drive. You will get all this from this link .
Cobian Backup
As its name suggests, here is another powerful solution that focuses on creating backups. We can work with a local network or from an FTP server, all consuming very few resources and being able to schedule the copying processes. We can test this by just downloading the program from here .
Stellar Data Recovery
Here we find a program to recover deleted data from our hard drives. It is compatible with all types of drives and is capable of detecting and recovering any type of file. It has an intuitive user interface that offers us various file formats to deal with. We can download it directly from this link .
Recuva
In this case, we find Recuva, a popular free program that has a very simple interface. Here we will have the possibility to analyze our hard drives and look for the files that have been deleted to recover them. It has an assistant that allows you to recover all types of files and even emails deleted from your PC. For all this we can find the program as such here .