For some years now, the term YouTuber has become increasingly popular, which refers to those people who are dedicated to making videos and then uploading them to the popular platform. If we are thinking of recording our own videos in order to publish them on YouTube, there are essential tools that we must use for this. One of them is a good editor, which allows us to make adjustments to our videos and with which, in addition, we can directly upload our creations to the platform.
That is why, if we want to obtain professional results from our creations for YouTube, we must bet on an editor capable of responding to all our needs. In general, any video editor should use us for our video compositions, but it will already depend on our abilities to get the most out of it, as well as the quality and ambition that we want to give to our project.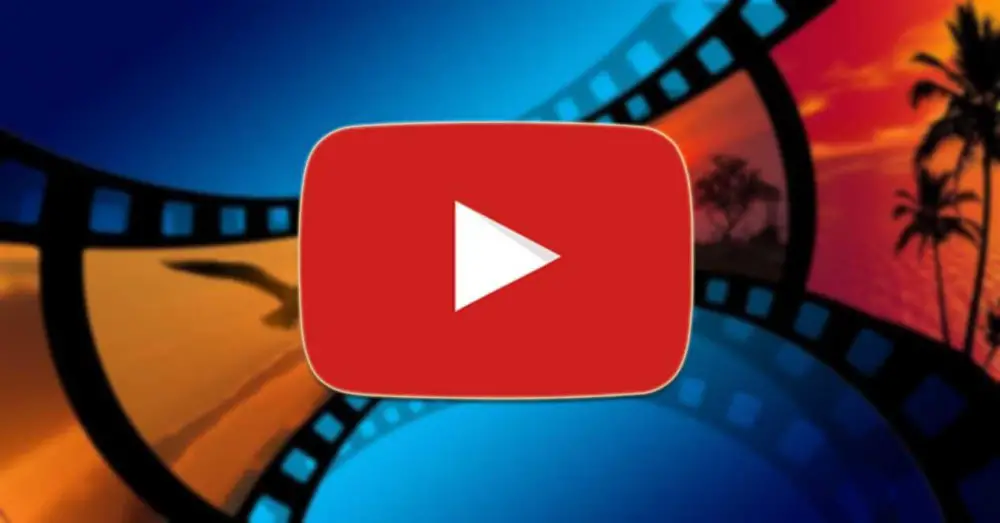 YouTube has its own video editing tool
YouTube has its own video editing tool, called YouTube Studio , formerly known as Creator Studio. With it we can edit the videos that we upload directly to the platform before proceeding to their publication. It is by no means a professional software, as its mission is to allow us to perform some basic tasks. It has a first line with image, another for sound, a final screen, as well as a blur tool.
With it we can make cuts from our clips, insert music and sound, as well as blur faces or custom blurs. If we do not want to complicate life a lot, it can be useful. But, in the event that we want to obtain the best results, it will always be more advisable to opt for external editing programs. In many of these cases, they offer us the possibility of uploading the final result to the platform once it has been edited quickly and directly.
To access YouTube Studio, just click on this link or by logging in with our channel. In the upper right we select the image of our profile and here we select YouTube Studio. At the top of the screen we can search for videos and go directly to their details page. Or, we can directly upload a video or a live broadcast that we have made. Click on the video once uploaded and we have the option to "Edit", from where we can carry out all the modifications that this program allows us. We must be clear that YouTube Studio will not allow us to record video, we can only make some modifications as we have indicated. Unlike other types of programs that can, for example, record the screen, edit and then upload them directly to the platform.
In addition, in the event that we work together with other users, YouTube Studio offers us the possibility of granting access to several users . This can help us to work with the video before it is published. In the event that we do not want to publish a video immediately, it will be possible to schedule it and specify the time we want it to be published. In case it falls short, we can use one of the programs that we will see below.
Programs to edit videos and upload them to YouTube
Next, we are going to see which are the best programs with which we can edit our videos and later upload them directly to YouTube, facilitating the process and saving us time.
Camtasia, record and edit your PC screen and upload it to YouTube
It is possibly one of the most popular video editors. With it, we can record everything that happens on our computer screen, edit the video to later upload it to YouTube or other social networks from the same program. Although it is an ideal program for all types of recordings, its specialty is creating video tutorials, recording work meetings, etc.
This program allows us to make audio and video recordings , allowing us to personalize our videos with music, being able to add transitions when there are cuts in the videos. It also puts at our disposal a good number of editing tools to add effects, zoom, animate elements, add text boxes, annotations and text bubbles, among others.
Camtasia is a professional editing program, whose great drawback for many users is its cost. Its price amounts to a single payment of 269.05 euros , which will give us access to a version. In case we want to update it, it will be necessary to pay 107 euros. If we want to test it with before deciding on your purchase, we can download a 30-day trial version from this link .
---
Adobe Premiere Pro, a benchmark in video editing
We are talking about a program that has become a benchmark in video editing software. It has been developed especially for professionals in the audiovisual sector. Likewise, it is often used by home users, being able to do homework, allowing the final result to be exported to YouTube from the program itself. It stands out for its complete interface, which we can organize in different ways to adapt it to different workspaces.
This powerful software has functions as important as editing, effects, assembly or graphics, through which we will be able to make any variation to our clips. It has a "Window" option where to configure the sections that we want to have visible when working. In addition, it has compatibility with all types of video formats, as well as the RAW format.
However, this is not a perfect program, since to get the most out of it we will need a powerful computer, and it is recommended that it have 32 GB of RAM and a high-end processor. If we have a mid-range or low-end computer, the program will work, although the work process can become exasperating. In addition, in order to use it we must pay a subscription of 24.19 euros per month. It also has a 7-day trial version, which we can download from its website .
---
We are now talking about Wonderhare Filmora, specially designed to offer home users without much knowledge, a simple program with which to edit videos before they can be uploaded to YouTube. With it we will have a series of editing tools such as the ability to rotate, cut, divide, merge any video clip in just a few steps.
This application will also allow us to add texts to our videos, apply all kinds of filters, effects and transitions, as well as access to its wide and complete music library. It also has very interesting and useful features such as Chroma Key , which will allow us to change the background and apply special effects. In addition, we will have an audio mixer, the possibility of applying pan and zoom effects, make color adjustments to the video, equalize the audio and make 3D adjustments .
Wondershare Filmora can be used on both Windows and macOS computers, and it has a free version that we can download from its website where we can enjoy all its functions. Instead, all videos will have a watermark that we can only remove if we pay for its license. This has a price of 59.99 euros for a perpetual license or buy an annual subscription for 39.99 euros per year.
---
Pinnacle Studio, edit and export videos to YouTube in HD and 4K
It is a professional program with which we can produce and edit clips, allowing us, once finished, to upload them directly to YouTube, as well as other platforms such as Facebook and Vimeo. It has all kinds of tools to capture, edit and export videos, with support for HD and 3D content . With it, we can make montages adding all kinds of transitions and preview the results before uploading them.
This editor has a simple and intuitive interface, which allows us not to be experts in the field to obtain good results. With it we can edit projects in both HD and 4K , performing the entire capture, recording and editing process in simple steps. Simply drag and drop content on the screen or intuitively insert clips to get the job done. Also, highlight its wide library of transitions, videos and effects in real time, which will help us to obtain a highly professional job.
Pinnlace Studio has a starting price of 54.95 euros. To help us use them before deciding on your purchase, you have a 30-day trial version that we can download from here .
---
Magix VEGAS Pro, with file support up to 8K
Formerly known as Sony Vegas, it is a non-linear video and audio editing software, which is aimed at both professionals and home users. With it we can manage a wide variety of video and audio sources. It works with applications and streaming services such as YouTube, Slack or Twitch, allowing us to edit the recordings before uploading and sharing them. It has the ability to import media from different devices and use more than 300 different filters.
Among its features, it should be noted that it has support for files up to 8K , GPU accelerated decoder for AVC and HEVC formats. It also has a powerful image stabilizer with motion tracking, being able to perform 360-degree work . We also have support for planar motion tracking, Warp Flow streaming, slow motion, and Hi DPI full scaling. Its main drawback is that, given its large number of tools, it makes it difficult for users with little editing knowledge.
In addition, the price of Magix VEGAS Pro is not exactly cheap. Your purchase starts at 299 euros, reaching 349 euros in its Suite version, which makes it especially accessible for professionals. If we want to test it and see if it suits our needs, we can download a 30-day trial version from its website .
---
Davinci Resolve, a professional editor with a growing presence in the market
Davinci Resolve is a program developed by Blackmagic design. Over time, it has been gaining market share within the semi-professional and professional video editing world. It has the capacity of a color corrector, audio mixer and special effects composer, being able to export videos directly to platforms such as YouTube and Vimeo. It stands out for features such as the ability to add visual effects and animations. In addition, it allows us to create scenes with its exclusive tool to cut video and to be able to scroll through its two timelines to improve our productivity.
Its work interface is very similar to that of other similar programs. This is divided into tabs so that we can have its different functionalities divided and organized, being able to insert any digital medium with which we are going to work, either audio or video with just drag and drop at the bottom.
Davinci Resolve has both a free version aimed at home users, and a paid version for professionals that is priced at $ 299 . We can download it from this link.
---
Icecream Screen Recorder, record and edit your projects in a simple way
It is a program designed to record any part of our screen, whether to record audio and video of applications, games, tutorials, live broadcasts, etc., to be able to edit them later and upload them to platforms such as YouTube. With it we can make cuts in unnecessary parts both at the beginning and at the end of the video, as well as make other types of adjustments. For example, it will be possible to disable the screen saver, hide desktop icons or remove the mouse pointer.
This application will also allow us to speed up or slow down the recordings and convert the format of the videos after they have been recorded. It also has various types of recording tasks, setting different types of tasks with a timer, and adding animations while recording. In addition, we can use it to make customizable captures, draw on it, make annotations and marks in real time.
Icecream Screen Recorder, is available for Windows and macOS. Freemium license has, so has a grati s version that can be downloaded from its website , we can record a maximum of 5 minutes and set a watermark. To take advantage of all its features without limits, it is necessary to purchase its paid version, which has a cost of 29.95 euros .
---
ChrisPC Screen Recorder, ideal for recording games or making tutorials
We are facing other software that will allow us to silently record our computer screen. This tool will allow us to save complete videos as video sequences, to edit them and later upload them to YouTube. We can make the recordings in full screen, through application windows or by selecting an area of the screen. Once the recording is created, we can edit and cut parts either at the beginning or at the end of the clip.
It is undoubtedly an application aimed at creating our own videos or tutorials to upload later to our YouTube channel or record ourselves while we play our favorite games. It also has different ways to recode a video file, optimizing its quality, choosing the frames, the audio codecs, adding texts and custom watermarks with which to give our clip a professional touch.
ChrisPC Screen Recorder has a free version that we can download from this link . With it we can record videos up to a maximum of 10 minutes, incorporating a small watermark. In order to use it without limitations, it will be necessary to pay for its license, which has a cost of 24.99 euros.
---