It is often said that what is not trained, atrophies, and of course the mind and brain is no exception. Fortunately, today people have at their fingertips enough tools to exercise their brain's abilities daily and one of them is in their pocket, the iPhone. In the Apps Store there are numerous games that will help you train your mind while having a great time, and this is exactly what we want to talk to you about in this post.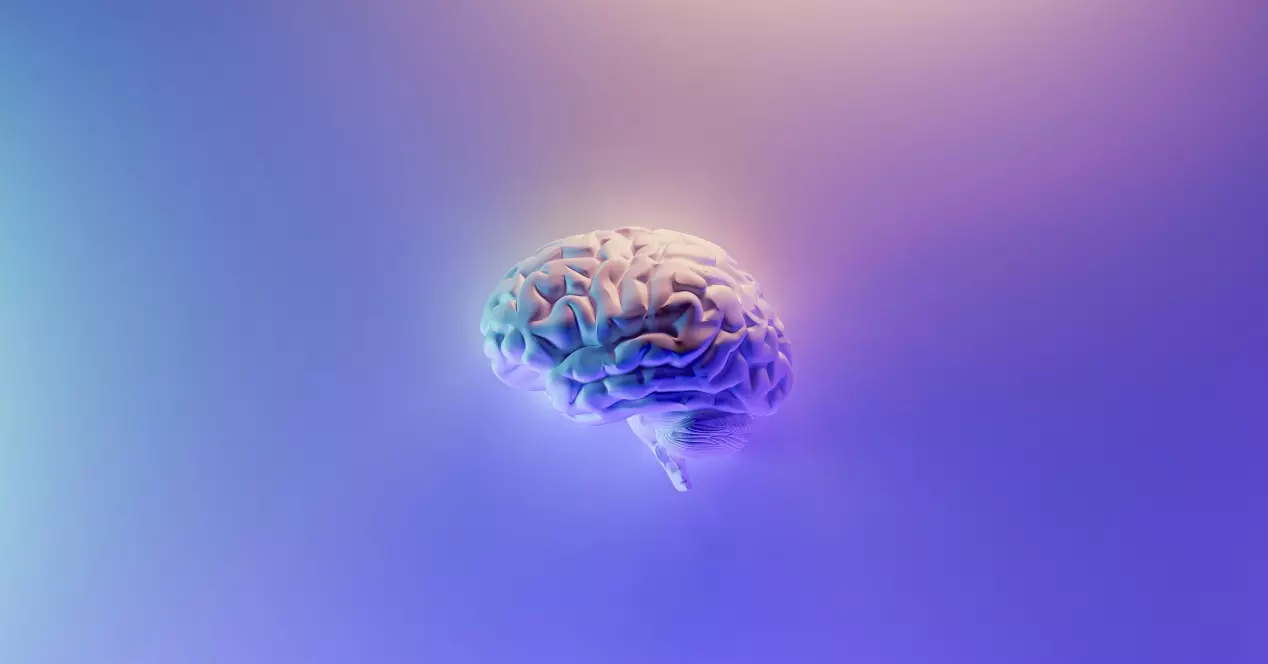 What are the advantages of playing on the iPhone?
The iPhone is a truly incredible device, capable of giving users the ability to do and carry out practically any task thanks to spectacular hardware. However, it would be useless if it did not have an application store like the App Store, where you can always find a suitable tool to perform any task or activity.
To train your mind, in the App Store you can find numerous applications, but without a doubt, the best thing you can do is use the enormous variety of games that will help you both to have fun and to improve your memory, attention and reasoning skills. In addition, the iPhone, being a device that users always have attached to them , gives you the possibility that at any time you can use it to do a series of exercises or to advance a few levels in the game that you have bitten. And that is the main advantage, you do not have to organize the day to stop for a while and train your mind, you can do it whenever you have a few free minutes, and that way you will see it as entertainment, and not as an obligation.
Memory focused games
Within all the wide variety of games and applications to exercise the mind, many users want to focus on those that generate benefits for their memory. Therefore, below we are going to talk about a series of games that will help you remember everything much earlier and with an incredible level of detail.
Train your brain – Memory
This application provides the user with a series of memory games for cognitive stimulation , and also totally free. It has a complete collection of games that aim to develop your memory skills while having a great time, all of this testing your retention capacity and both short-term memory and long-term memory.
Each game has different levels, so that the difficulty increases gradually and you also have that feeling of progress that motivates you so much. Some of the games that you can find are the typical ones to find pairs of cards, repeat certain sequences, avoid obstacles, trace the correct path, remember figures and numbers, memorize patterns, in short, a lot of variety that will generate many benefits for your memory.
Memory game. Picture Match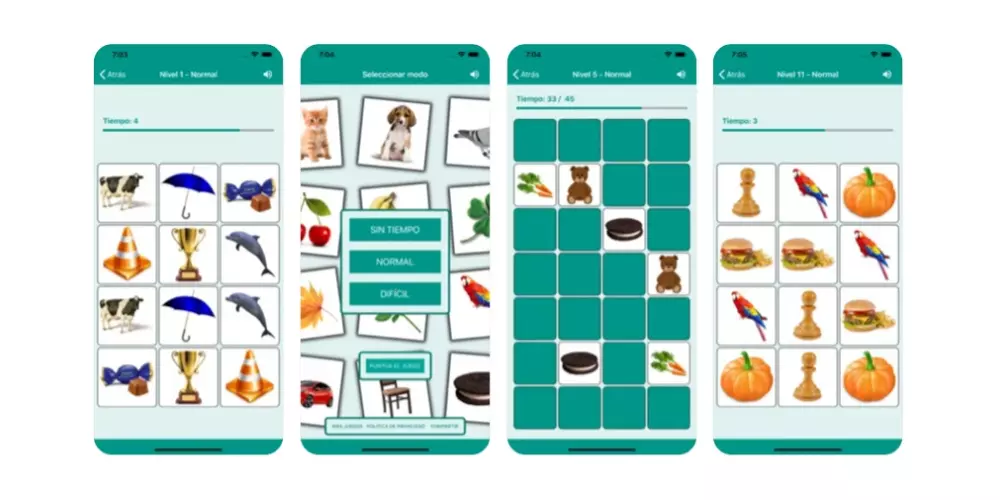 This game is one of the most classic that surely everyone has played at some point in their life. It has the objective of improving your memory and mental power through the typical game of searching for pairs in the images that the application will show you when you pick up your iPhone and start playing with it.
Without a doubt, this application will put your visual memory to the test, since you will have to memorize a board with several pairs of images that is totally out of order. After a few seconds in which you have had to memorize all the possible pairs, these cards will be covered and your mission will be to find all the pairs in the time set by the game. It has three different game modes, and 10 levels, each more difficult.
Memory Game with Animals
Memory Game with Animals has been developed thinking of all members of the family, from the youngest to the oldest in the house. It provides a very fun and enjoyable way to exercise your memory and all that this implies, through different games that will make you have a really fun time, alone or in a group.
The game consists of having a series of covered cards, the player will have to select two of them and if the cards are not the same, that is, they do not form a pair, both are covered again. Therefore, you will have to use your memory to remember which cards were the same to pick them up and accumulate pairs until you get them all. Also, the cards are of different categories, animals, dinosaurs, insects, fish, fruits and vegetables. It has three levels of difficulty and more than 230 different images .
Keep training your brain with these apps
Obviously, within all the games that exist to develop and improve mental abilities, not all are totally focused on improving memory, there are also other aspects of the brain that a person has to develop and exercise in addition to memory. Well, the games that we are going to talk about next have just that mission, to exercise different aspects of your brain while having a great time.
NeuroNation: Brain Games
This game promises you that through its scientific brain training , you will be able to exercise your brain every day and take care of it in the best possible way. Regardless of whether you have a poor memory, concentration problems or slow thinking, with just 15 minutes that you dedicate to have a good time playing, those problems will gradually disappear.
In the same way that many people exercise their muscles to run faster or lift more weight, the brain also needs its dose of exercise to continue developing its abilities, and that is just what NeuroNation provides thanks to the enormous variety of activities that it offers to all users.
Mind Intelligence Games
This app is a great way to sharpen your brain while having a really fun time. It has many games focused on improving your skills that you can try and use to challenge yourself. These games provide you with the ideal medium to improve your memory, focus, reflexes, IQ and responsiveness.
You yourself, as you are playing constantly, you will appreciate how your progress, in the different aspects of improvement that this application proposes, is increasing, something that will undoubtedly help you to continue practicing being highly motivated. It has more than 25 games classified in different categories, in addition, it will show you metrics so that you can evaluate your performance yourself and thus compare it with the one you gave a few days ago.
Easy Game – Brain Games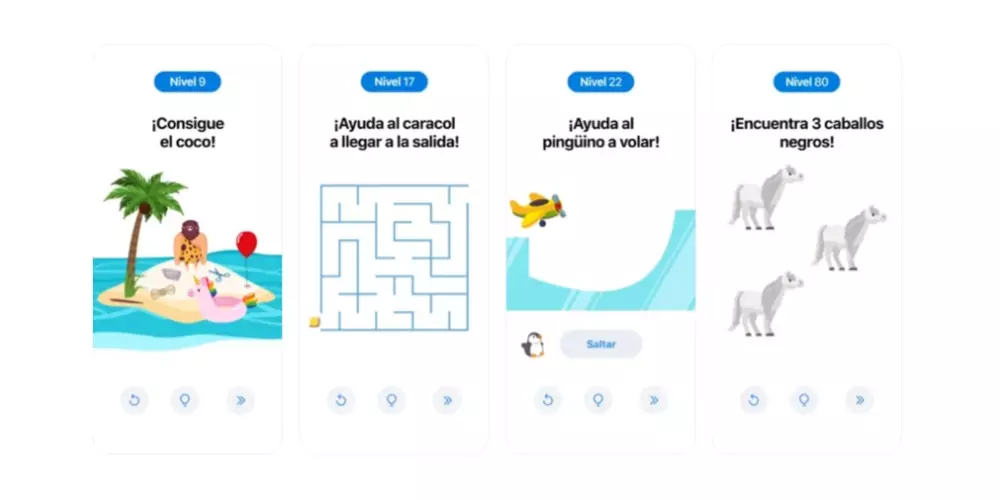 Do you want to test your IQ? With Easy Game you can do it in a very fun way. You will have to put your creative thinking to work in order to make the gray cells work. This application offers a series of very fun games that also provide a fantastic way to train your brain's abilities.
It offers fun puzzles with really unexpected solutions, with which you will put your creative thinking, your logic, memory and also, of course, your imagination to the test . You will have to be very aware of every detail and apply common sense in many situations, although many of the solutions are not solved in the usual way.
Peak – Brain Games
This application was chosen as the best app of 2014 in more than 24 countries as it offers all users a fantastic way to play using intelligence, providing the feeling of feeling mentally fit. It has more than 40 unique games that you can enjoy whenever you want through your iPhone.
Each game has been put together by neuro-scientists and game experts to really challenge your cognitive skills. This application will really become your Coach, the coach for your brain that will help you improve all your skills, always in a fun and enjoyable way.
GEIST: Mind Games
If you want to participate in the leading brain training program, you have to install this app on your iPhone and get on with it. More than 8 million users around the world use this game to stimulate their cognitive skills in a fun and enjoyable way, making mental training one of the best moments of the day and not an obligation.
This app has 24 different games that, despite being very fun, will put your mind to the test, thanks, among other things, to the 720 levels it has and which will measure your concentration, reaction, logic and math skills. In addition, they also include a mode called GEIST Relax, which will help you relax through exercises, stories, meditation games and daily tips.
Elevate – Brain Training
This app has been named the application of the year by Apple itself, so there is no doubt about its quality. It is a mental training program that has been designed in order for all users to be able to improve their concentration, speech skills, processing speed, memory, math skills and everything that your brain is able to make.
Each user has a fully customized training program that will be adjusted at all times to the time available to maximize results. It offers more than 40 games, personalized daily routines , and you can even check in the application itself what progress you have made from the moment you started to the moment you are.
Lumosity – Brain Trainer
Enjoy playing these brain games while you are training your mind thanks to this application. It has more than 25 games that will test different aspects such as memory, logic and math skills. It really is a totally free brain training program.
The objective is to create a daily habit that allows you to acquire knowledge and learn how you think, and what better way than to do it in the most fun and interactive way possible. More than 90 million users around the world have already used this application in their day to day to improve different mental abilities. All this through different puzzles, memory games, problem solving, logic games, critical thinking and mathematics .
Which game is more fun?
Surely, if you have reached these last lines you will be wondering which of the games described above is the most fun. Well, from the editorial team of ITIGIC we want to tell you which app has convinced us more than the rest, although this is our personal opinion and it does not have to coincide with yours.
In the first place, if we have to stay with a game to individually exercise memory, the one that seems the most fun is Train your brain since the interface it offers is very attractive. On the other hand, and selecting in this case a more global mental training app, we stayed with Peak for the wide variety of games it offers inside.