Maybe your thing is travel, cooking recipes, trend dances of the moment or videos of jokes. However, Instagram has already shown us that it is much more than that, although this is the content that it supports the most on its platform. A theme loved by many in this social network is fashion, both for them and for them. But, in this case, if you are a boy and you want to mark an outfit that attracts everyone's eyes, get ready because there are some of the best Instagram accounts about men's fashion .
What accounts do men follow on Instagram?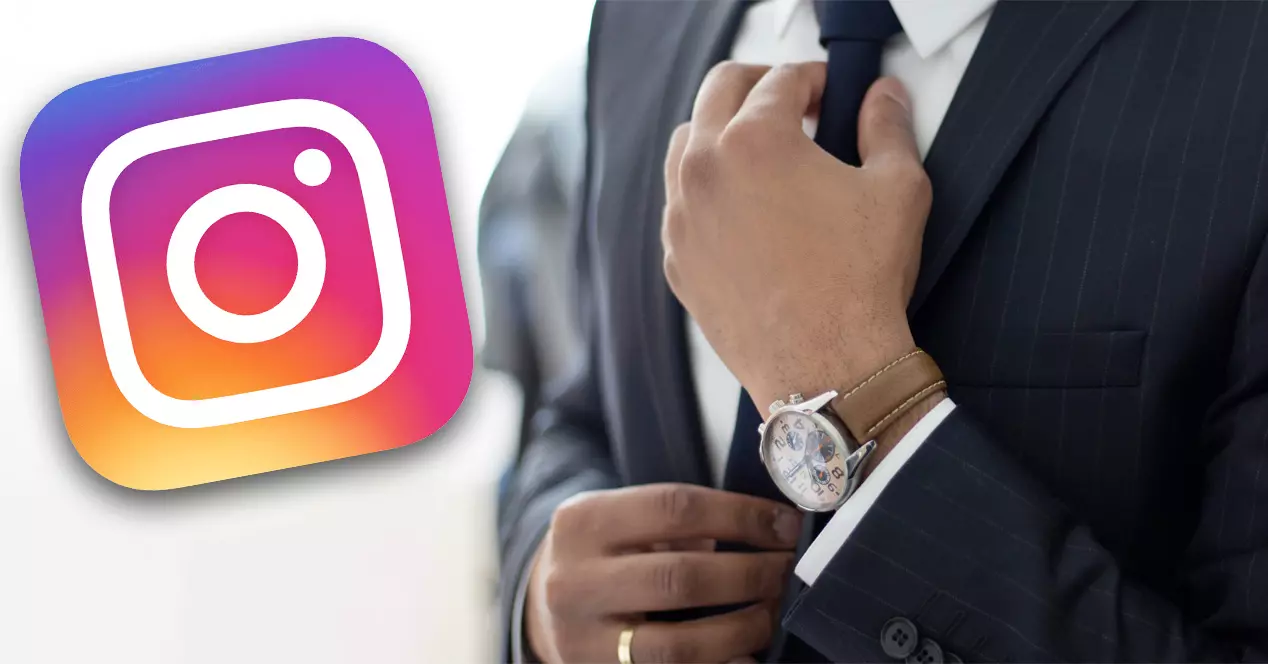 That that men are not interested in is something that remained in the past. For many years now, especially with this social networks, there are many users who show through their social profiles their "looks", recommendations, news from the catalog of a brand and much more content related to men's fashion .
To give you an idea, some are more conventional style, others (usually younger) opt for casual fashion or even, as good fashionistas, some users are more dedicated to showing the most daring outfits that you you can imagine.
What we have no doubt is that, if you like the topic of fashion, among all the accounts that we will show you below, you will be able to take more than one interesting idea.
Best Instagram accounts about men's fashion
As we told you, below we have compiled a list of some of the best accounts that you can follow if you are a lover of men's fashion. There are all kinds of them: from more extravagant looks to more casual or minimalist outfits.
The first account that we want to recommend is that of Pelayo Díaz . This user who comes from Asturias began by founding his own fashion blog called "Kate Loves Me", and then climbing the ladder to become one of the Spanish references on Instagram. It has also made its way through television shows and front rows of some of the most press-driven fashion shows. What stands out the most about him are the original combinations he makes, mixing different brands and styles that practically no one would think of. Some of his favorite brands are Hermès, Uniqlo, Loewe or Dior. Pelayo days are currently followed by 1 million users within this social network.
However, if your style is somewhat simpler and more minimalist, you would surely be interested in following Paul Binam's account. You will not see this user from Paris with extravagant shirts, gaudy colored pants or leopard accessories, his style is much flatter with pastel tones. But, at the same time, it has an image that transmits calm and a taste for its combinations. Something quite far from what would be the typical Parisian looks, taking into account its origin. Paul is already followed by more than 100,000 people on his Instagram account.
Another different style that may suit your tastes is the one transmitted by By Calitos through his Instagram account. This young youtuber is one of the most recognized streetwear fashion profiles in Spain. If you want to know what is fashionable today and, possibly, it will be soon, we recommend that you follow this profile with more than 330,000 followers on this social network. Among the brands that By Calitos uses the most, we find Supreme, The North Face, Burberry, Heron Preston and some others. If you are a young man who wants to dress in fashion, you should already follow him and take note of his outfits.
Manuel Ordovas ( @mordovas )
Something more classic is the style that Manuel Ordovás shows us through this social network on his account. If you need any ideas to improve your wardrobe, this account can be a great source of inspiration, mixing earth colors, white, gray and green. No flashy clothes, Manuel is all elegance. His account is followed by 61,000 followers on Instagram.
Adam Gallagher ( @iamgalla )
Who is not exactly new in this world of fashion is Adam Gallagher . He started from a young age with a blog and, currently, through this social network, he is dedicated to showing very interesting combinations of clothes to be fashionable with that casual look style that he likes so much in recent years. Despite having very few publications, he already amasses almost 2 million followers through Instagram.
Another of the super interesting accounts, and different, that you should already know if you like the world of fashion is that of Phil Cohen . It is a highly versatile profile with a long history in the world of fashion and as an art director, which is his profession. Then, through his Instagram profile, he shares his different combinations to dress in a way that has been very striking: a combination of Reels and product photography in which he makes compositions with his outfits. Combinations of all kinds and adapted to many styles so that each user can find their own. Although yes, do not expect jacket suits or clothes like that, theirs are more flatlays looks. Phil Cohen is already followed by more than 820,000 people through this social network.
Surely, even if you are not an insider in the world of fashion, the face of Manu Rios sounds familiar to you , since he has been one of the star actors in the last season of the Elite series on Netflix. In addition to being an actor, this young influencer of only 22 years old is one of the most popular accounts dedicated to fashion in our country with his almost 10 million followers on Instagram. Among his publications we can see some of the best brands in the world of fashion such as Dios, Etro, AMI Paris or Nike.
One of the most curious profiles you can follow is that of Rare Trio , which features three friends named Eric Rudi and Andi. These three Germans are quite well known in today's fashion world in their country. Through their account on this social network, they share ideas of different types of outfits that are in line with how young people usually dress today. Simple but attractive looks, with jackets, shirts, high socks and many more accessories. His account is already followed by more than 120,000 users on Instagram.
Something more classic and elegant is the style that Moti Ankari shows us through her Instagram account. This Israeli man gives us ideas to dress with garments that are perfectly combined and whose outfits are overflowing with elegance and good taste. She also shares lots of ideas and news about fashion through the blog "The Metro Man". His account is followed by almost 200,000 people today and growing by the day.
Finally, we want to recommend you the account of Erik Forsgren , the most fashionable father that you will find through this social network. Among his publications you can get many ideas about flatly outfits, with light and dark colors, combining jackets, more classic pants and a large number of styles that could be interesting to you. Erik is followed by 290,000 people on Instagram today.