Marvel or DC , this is the great choice that many of us are forced to respond to on many occasions. In the event that you are more of a DC fan, you should know that your hobby should not stay on the big screen or in the comics, but you can also move to your iPhone and iPad with different games that are focused on this universe. of characters. In this article we show you the best options that can be found in the App Store.
What to look for in these games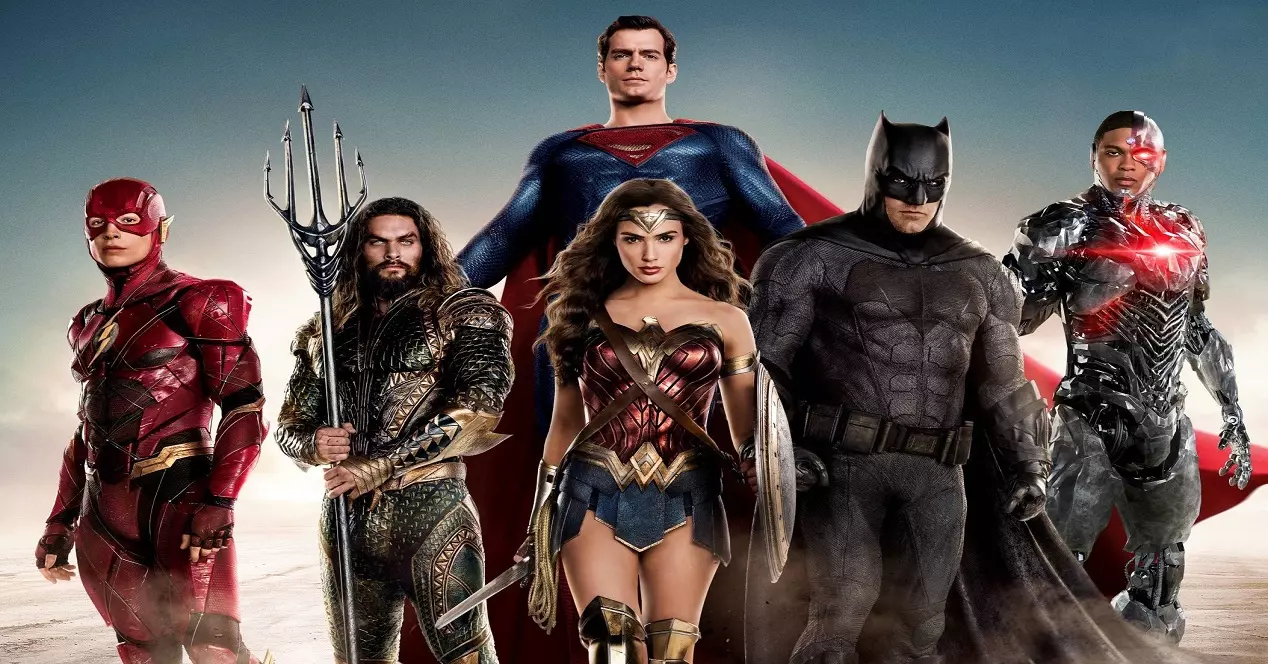 When looking for a specific game, different points must be taken into account in order to have the best possible experience. In this case, when talking about superhero games, one can fall into the fact that as there are many options due to its repercussion, having a bad experience. To avoid this, we recommend that you follow the different points to have the best possible game installed on your iPhone or iPad:
Controls: when you are playing a video game it is important to keep in mind that you must look for a good control system. In this sense, the fact that the touch screen must respond very well and must be ergonomic stands out. It is not at all interesting to have controls in a location that is not suitable for use with the hands. This on the iPad is really important to keep in mind.
Graphics: Graphics is one of the most important sections when playing something. If you are not comfortable watching a game, you will not finally enjoy it, even if it has very good mechanics. That is why you should view reviews of these games or try to test them previously, but what you should never do is give truth to the trailers or press images that are being used.
Price: in the App Store you can find many games with variable prices. Some of them may be free and some may be paid. This is something to keep in mind since at first it should be noted that you do not have to spend money on something that you have not previously tried. You can also find at first a game that is free but that includes microtransactions that are necessary to advance in the story, something that is also inadvisable.
Games starring Batman
One of the great characters that can be found in the DC universe is Batman accompanied by Robin. In this case, you can find many games that are especially focused on this superhero and that we leave you below.
Batman – The Telltale Series
If you are a big fan of Bruce Wayne, this game puts you in his shoes when it comes to seeing the implications of being Batman on a day-to-day basis. In this sense, you should feel on your own skin the fact of making some decisions that are really complicated to be able to defend the entire city. Keep in mind that this story was created by the same people who created The Walking Dead game.
Keep in mind that all the decisions that are made throughout the adventure will have serious consequences. In short, you will have to think carefully about everything you do throughout the game to determine the future of Batman himself. In this case we are talking about the first chapter of five that can be found in the App Store, upon payment.
VRSE BATMAN
A really interesting story is told in this game. Specifically, the Joker has brought chaos and evil to the city of Gotham and Batman must stop this dangerous new threat that is endangering the entire city. In this case, you must direct Batman to take down the Joker's henchmen or get closer and participate in intense hand-to-hand combat.
Keep in mind that to be able to enjoy this game from the App Store it is necessary to have an augmented reality viewer. In this way, the developers have tried to offer players the best possible experience to be able to put themselves in the shoes of Batman. The downside is that it requires additional hardware that comes at an extra price.
Batman: The Enemy Within
Enigma has returned to Gotham City with the aim of terrorizing it again, with some extremely twisted riddles that he ventures to see how he can end up destroying the entire city. The Joker is still emerging at this point in time, which is why Batman is going to have to put aside his old feuds to make complicated alliances.
In this way, it will be achieved through these alliances to have the city under control and finally defeat Enigma . This is undoubtedly a rather complex task that must always be faced. Control all the powers that the superhero has and completely defeat the enemies that you will have right in front of you and that will not be easy to defeat at all.
Superman and other games with the heroes of the Justice League
It may be the case that you are an absolute fan of all the characters in this wide universe. In this case you can find games focused on the entire Justice League integrating Superman or Wonder Woman among others. Here are the best options found in the App Store.
Lego batman
In this game both Batman and Robin team up with other famous DC superheroes such as Superman, Wonder Woman or Green Lantern . In this way, any fan of the DC outlet will fully enjoy this story as it is truly complete. All of this will be set in a LEGO aesthetic that has undoubtedly surprised many users in previous games.
Throughout the adventure you will be able to unlock more Justice League characters, specifically 80. Use the skills of the suits such as Robin's Protective Suit that has a pressure cannon equipped. It is also perfectly optimized to work with the latest hardware of an iPhone or an iPad, being able to take advantage of all the resources at your fingertips.
Injustice 2
Gather your favorite DC superheroes and villains in the best fighting game on mobile, which is Injustice. You can create your team with heroes like Batman, Flash or Wonder Woman to fight against the enemy forces. Master new combinations and crush your opponents in different 3v3 battles that are really enjoyable.
With the passage of time and battles you will be able to improve all your superheroes with special powers as you fight. Each of the fights that take place unleash various epic combinations against your opponents. At the end of each battle you will earn different rewards to be able to make all the necessary improvements.
DC Legends: Battle for Justice
Superman, Batman, Wonder Woman, Flash or Harley Quinn are some of the superheroes and villains that can be found in this interesting game for iPhone and iPad. You will be able to gather and lead your entire team in this strategy RPG that is exclusive. The story this game tells is that Nekron and his legion of Hunters have come to destroy the entire DC universe, both good and bad.
In this way it is explained in a clear way why both heroes and villains are fighting together. Each month you can win an extra legendary character. This means that you have to be very aware of the application, although as a negative part you can count on micropayments to be able to advance without having to be playing constantly.
Injustice: Gods Among Us
Free collectible card game in which you will create a series of sets of characters, movements, powers and equipment to finally be able to participate in the 3 vs 3 combats. The criticism is quite good with this game stating that it does not disappoint anyone. In the App Store itself you can find a really good rating.
In combat you can find a mechanic that uses the touch screen to fight in 3v3 matches. Swipe and tap to perform combos and increase power to be able to execute special attacks and super moves. Get more movements as you carry out battles by making your account level up.
LEGO Batman 3
An essential of the LEGO Batman saga. In this case, there is an extraordinary adventure full of action. Get into the skin of Batman and join forces with the characters of the DC universe to take off into outer space and stop the evil Brainiac inside from destroying the entire earth.
As we have discussed previously, although this game is called LEGO Batman, it does not focus solely on this superhero. Specifically, more than 100 characters with incredible powers such as Solomon Grundy and villains such as Green Lantern can be brought together. In Gotham you can find 45 different missions but the action also moves outside with more extra missions.
Of these, which is the most fun?
Any fan of the DC saga can have at his disposal a large number of games as has been seen in this article. But without a doubt we were left with two of them. The first is Injustice 2, which brings together many of the characters in this universe by carrying out 3-on-3 battles. The chosen system is quite adequate and above all it stands out in the action it has.
Another recommended option is Batman – The Telltale Series, which is exclusively focused on this superhero. In this you must bear in mind the decisions you are making since these will have a direct effect on everything that will happen to Batman himself. The ultimate goal is to make the right decisions to defeat all the enemies that exist in Gotham.