Some people still prefer paper books. For those who do not, the smartphone or tablet is the ideal tool to read, because we always carry it on. And yes, there are specific devices for reading electronic books, but in our mobile devices we also have applications for eBooks in different formats and with very interesting features. These are the best.
---
---
In books we have also experienced the transition to digital. And although, as we advanced, there are those who still prefer to read in physical format, we have our phones to carry hundreds and thousands of eBooks always in your pocket. However, there are also dozens of apps that serve exactly the same, but are not as good. Here we have selected the ones that, for one reason or another, are the best apps to read eBooks on our Android mobile or tablet.
Google Play Books - Books on Android
Google Play Books is Google's 'official' app for reading electronic books, or eBooks, on Android. In fact, it is very likely to be preinstalled on your mobile device. And perhaps not the best reading app, but has an advantage over the rest and that integrates Store eBooks Play Store. That is, here we have easier to find new readings and buy them, or download them, from the same application. And audiobooks too, of course.
Kindle - Amazon eBooks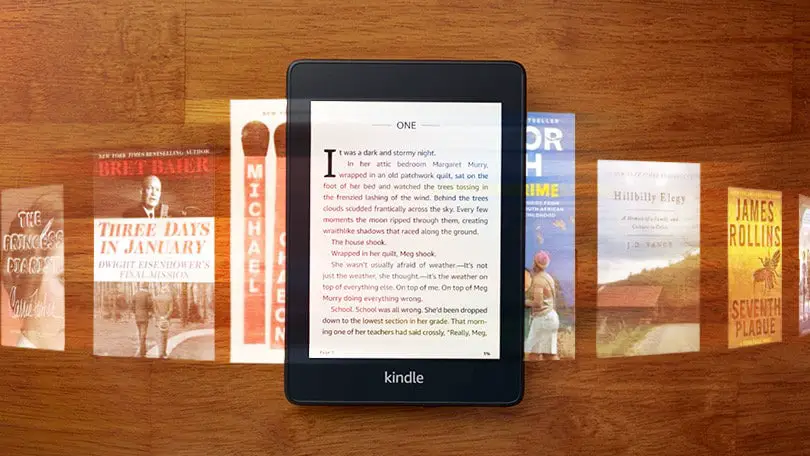 Before selling 'everything', Amazon was specialized in books. And they soon launched into digital reading. All this - which is explained very simplified, of course - explains that the signature of Jeff Bezos is a reference in the eBooks. And although they have their catalog of dedicated devices, they also offer Kindle for Android. Your digital book buying platform and reading app for mobiles and tablets. One of the best.
eBoox - Comfortable reading
This third option does not have the appeal of a gigantic store, such as Play Books and Kindle. But it does have support for almost any eBook format, cloud synchronization and a really compelling aesthetic section. We can customize almost any parameter for comfortable reading, and the menus are cleaner and more intuitive than those of most of its competitors. Without a doubt, one of the best apps to read eBooks.
Aldiko Classic - A classic
It is called Classic and, indeed, Aldiko has been among us for many years. When there were almost no apps to open files of these formats, there was Aldiko. That is why it is one of the most downloads, and has evolved in such a grateful way. It gives us interesting facts such as when we have read a book and, in the same preview, by which page we go from each of them. An app that is also worth downloading.
ReadEra - perfectly organized eBooks
If you have many, many books on your mobile, maybe this is your favorite app. It has a much more complete organization system than most apps in this category. And on another level of things, we can customize almost any parameter of the reading mode. The preview of books, as a library, is also a function remarkably well done in this app. But without a store, again, in this case.
Ebook Reader - Read on your mobile as you want
This app does not stand out so much for its menus and, in general, the organization of our library. But where it does stand out is in the reading mode, where we have all kinds of interface customization options. Obviously, this helps make reading more comfortable and smoother, exactly as we want it to be. So, because it adapts to the reading user to that extent, it is an application that is highly recommended.
Moon + Reader - More than reading on mobile
It may seem that all 'eBook readers' are the same, but no. This app has page turning animation, for example, to make us feel that we read a physical book. And it allows us to underline, highlight, add bookmarks and much more, as we would do with our printed books. This, and also customize the reading as much by the font size as by the typography and color settings, among other options.
eReader Prestigio - The classic library
Behind this striking name hides an attractive app visually. The library follows a classic format showing us the covers of our books, something more colorful. And the reading mode has page animation. We have a store in which to acquire new readings and offers us some interesting visual details such as a progress bar. It is not the most complete app, but its visual section is bright and functional level is more than correct.
Nubico - The 'Spotify' of books
Nubico, more than an application, is a service. It is the 'Spotify' of electronic books, because it offers us 'unlimited' reading for a monthly fee. Obviously, it works as an eBook reader, but the key is to pay the monthly fee to enjoy all kinds of titles on our mobile. A formula that has triumphed in cinema, and in music, but that has not had so much push in reading.
ePUB Book Reader - A simple 'eBook reader'
And to close this list with the best applications to read books on our Android mobile devices, a simple option. This last app has nothing special, beyond a simple and intuitive interface, and compatibility with many formats. If we are looking for something light, and that it works well on any type of device, it is possible that this app is the best option that we can download from Google Play Store.
---
---