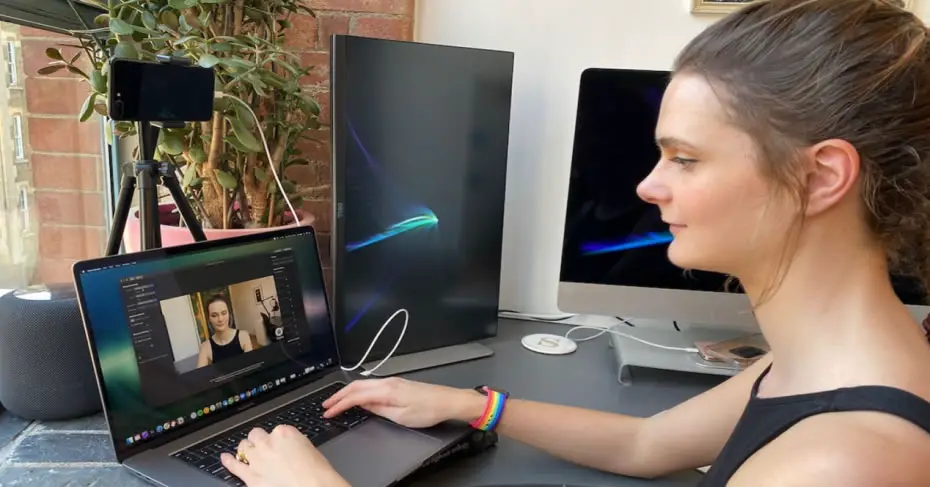 It is a reality that the webcam that the Mac integrates does not offer an extremely good quality. That is why many users have to pay good money to buy an external webcam, but this is not really necessary since if you have an iPhone you also have a quality camera that you can use as a webcam. In this article we show you the applications that will allow you to use your own iPhone as a webcam on a Mac.
Transform your iPhone into a webcam
EpocCam
This is the most popular application that you can find today. You can make video calls with Skype and FaceTime and even go live on Twitch and YouTube by turning your iPhone into a high-quality webcam. For it to work, you simply have to install the driver on the Mac and at this time through the application you can make the connection as long as it is within a range of 6 meters. At first it works with all applications that use webcam, having to choose it in most cases as it cannot be selected as the default.
iVCam Webcam
Renew your old webcam with the camera of your iPhone with the aim of having a very good quality. It offers a high quality video in real time with low latency, being able to make an automatic connection through WLAN or USB. This application offers support for 4K or 1080p resolutions in order to even stream live at the highest quality. Added to this is the possibility of using the same microphone as the iPhone to make videoconferences without having to connect another device.
Iriun
Iriun allows you to use the iPhone as a wireless webcam on iPhone or PC by simply installing its drivers and making the link. You will not have to do many steps to make the connection since the iPhone will be able to detect the computer that has the drivers installed that are within the WiFi network. There are many applications that are compatible with this app, such as Skype, where you can easily select this camera to be able to transmit video.
HD Camera OBS
If you are a person who regularly uses the OBS program to broadcast live video or simply make recordings, do not miss the opportunity to have a good quality camera. Without having to spend hundreds of euros to get started in this field, you can use the camera of your iPhone that offers optimal quality. You simply have to install the drivers on your computer so that the OBS can detect your own iPhone as video input with video quality up to 4K. Obviously you can also make use of the microphone as an audio input although obviously here the quality will always be more precarious.
Reincubate Camo
If you want to have a quality image quality this is the application that you must have installed. It requires a physical connection via cable, something that is positive on the one hand. It is possible to reduce the latency of the image to the maximum as well as the possible cuts that may occur. On the Mac you can edit most of the parameters of your camera to achieve the quality you want or make an adjustment of the colors of this through the reincubate program.