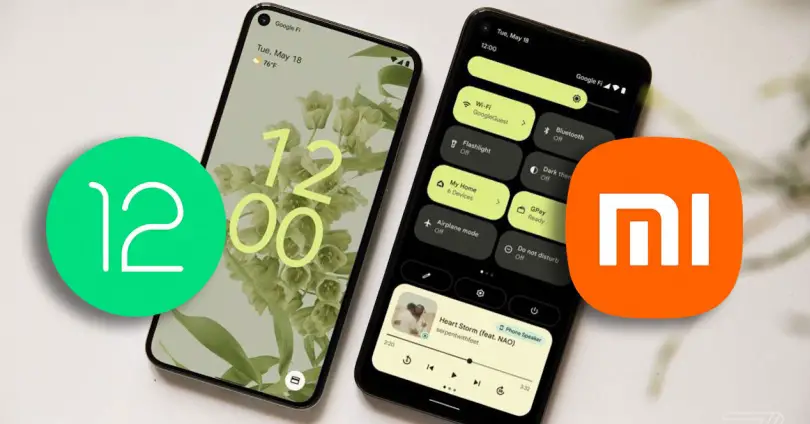 Android 12 is now a reality for everyone. The operating system has completed its developer testing phase and is now open to the general public, as long as you have a smartphone compatible with the software. This includes Xiaomi's high-end models.
As soon as the -very- extensive launch event of the new software ended, the Google developers page as well as that of the different manufacturers was filled with smartphones compatible with the first official beta of Android 12 .
Xiaomi phones compatible with Android 12
The Android 12 developer "preview" program provides users with compatible smartphones with all the features that were released less than 24 hours ago from the next version of Android.
Currently there are only 4 Xiaomi models compatible with Android 11, 3 of them for sale in Spain: The Mi 11, the Mi 11 Ultra, the Mi 11i and the Mi 11X Pro. Of course, keep in mind that you are going to install a "pure" Android version, no MIUI .
How to install the Android 12 beta
The first thing you have to do before starting work is to configure the backup of all your data to avoid losing it throughout the process. Then you will have to download the installation file corresponding to your phone:
In order to install the Android 12 Beta on any of these phones, you must do it through the fastboot method .
Be careful, there are quite a few errors
As with all betas, it is common to find malfunctions during their execution. In the case of the brand's top of the range, it is Xiaomi itself who alerts them.
Android 12 errors on the Xiaomi Mi 11
You must slide your finger up to unlock the device.
Automatic reboots.
Emergency calls cannot be used when the screen is locked.
Status bar data display error.
Beta problems on the Xiaomi

Mi 11 Ultra
You must slide your finger to the top to unlock the devices.
The contact point in the bottom navigation bar is slightly lower than the position of the finger.
A small window may appear when making calls without a screen.
Status bar data display error.
Gallery may stop running when editing videos.
Bugs present in the beta for the Xiaomi Mi 11i / Mi 11X Pro
The "Headset" icon is not displayed in the status bar when the headset is inserted.
Cannot find the TV device in Cast.
There may be hangs after making an emergency call and checking the call logs.