Yes, EMUI 12 is a reality. After Huawei surprised all its followers with the arrival of the first smartphone with this software, the Nova 8, the truth is that the new features are finally known. Although at that time, there was no information about this version and what it was going to bring us.
However, the different functionalities that smartphones will have with this new software have now come to light. In addition, EMUI 12 comes loaded with new features , new UI designs, animation effects, device drivers, and other enhancements that many expected with EMUI 11, but never came.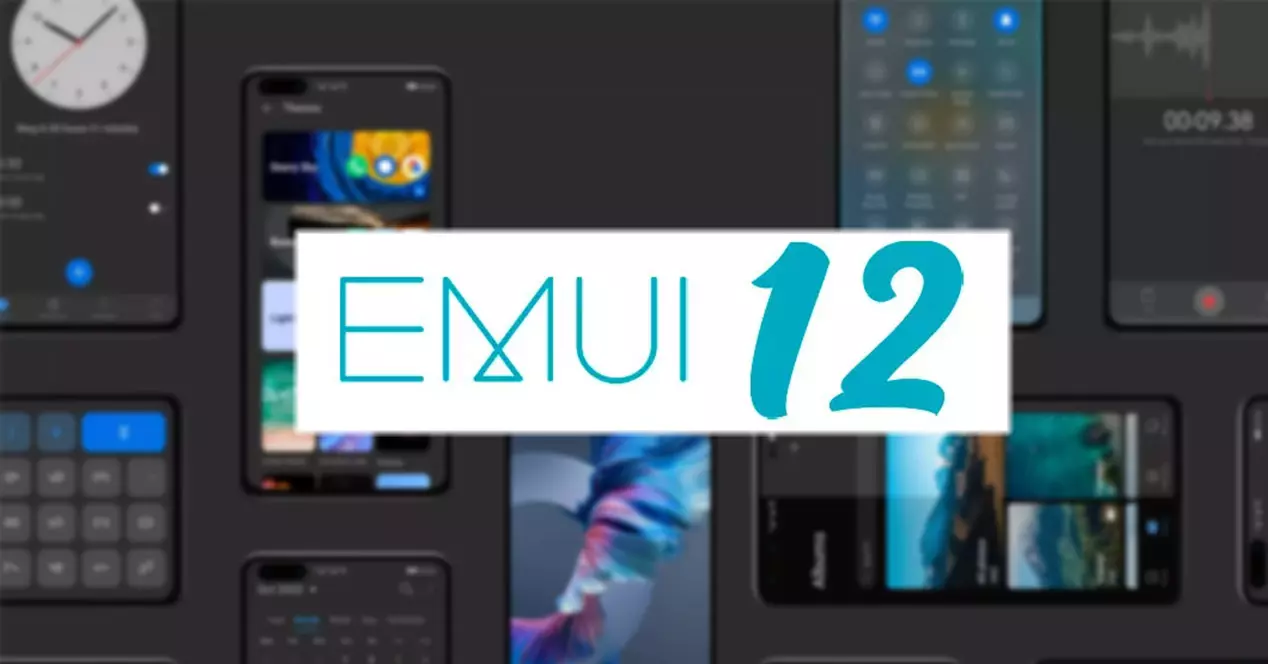 What's new in EMUI 12
This new version of Huawei's software surprises, as many considered this customization layer for dead after the arrival of HarmonyOS 2.0. However, it is a reality and it has come to stay, as it brings all kinds of news that more than one user will like. One of the first is its innovative new design for the user interface.
A minimalist design
Now we will find different gradients that will fit perfectly on the panel of our smartphone, in addition to a marked minimalist design as can be seen in the image. It even resembles HarmonyOS at different points. And it is that in this new version of EMUI, we have an interface in which white will be the dominant color, while black will be used to highlight the details.
New animation effects and dynamic typography
There will also be a change in the software in terms of animation effects as it manages to imitate both gravity and magnetic fields. In addition, a new one is added with which the tactile interaction with the smartphone is more fluid and interactive for the user. And not only this, but the function with which anyone decides to change the font size will be improved, they will only have to slide the control that they will have in that section to choose the size they want. In this way, the texts can be dynamically adapted.
The EMUI Control Panel and Device +
Once inside the control panel, we are faced with an all-in-one solution if we slide our finger down the screen from the upper right corner of the panel. In this way, we will have controls to see the audio playback, Wi-Fi and Bluetooth settings, in addition to the Device +.
This last function is similar to the one that has been established in HarmonyOS 2.0 to achieve the " Super device ", so this is a feature that continues to match these two softwares. And now with EMUI 12, the notifications will be separated from the quick settings of a Huawei. The distributed file system has also been improved, because with EMUI 12 it will be possible to perform better synchronization and simultaneous use of several devices.
MeeTime, performance and security improvements
Other aspects in which an important improvement will also be noticed will be in the MeeTime, performance and security. As for Meetime, it is now compatible with Huawei Vision S products, we can also make video calls on the mobile and transmit them directly to the TV. And in terms of performance, with EMUI 12 it will be possible to provide users with a faster loading experience when accessing applications or web pages, as well as when switching from one app to another.
And with regard to security, it will have more settings for greater protection and privacy . Among these novelties, there will be the possibility of being able to unlock the smartphone that is connected to a computer while using the multiscreen function.