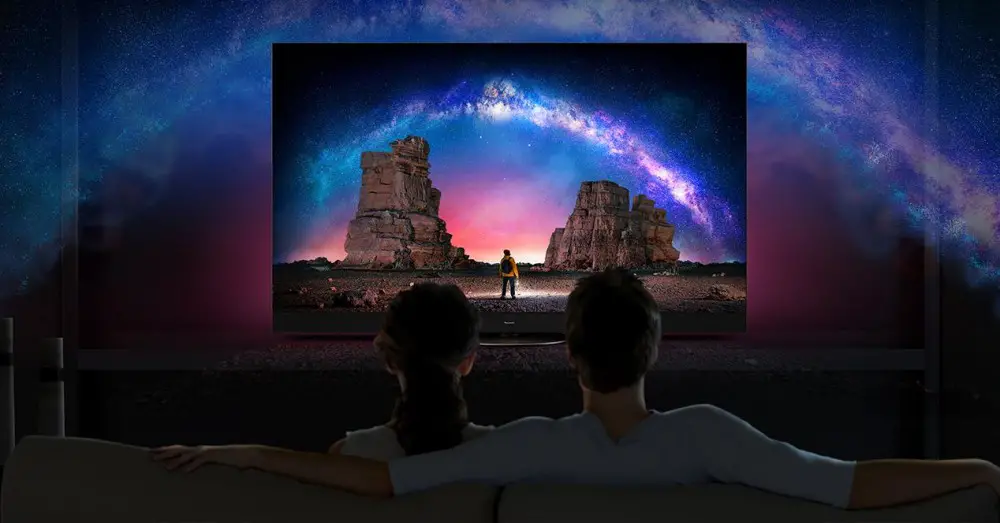 It is becoming increasingly common to see manufacturers highlight the HDR capabilities of their products. It does not matter if it is a simple player, a monitor or a television. They all name it because they are aware of the interest it arouses among users. So we are going to talk about what HDR really is and what it is not . So that you have no doubts when you go to buy your next Smart TV or monitor.
What is HDR
Let's start with the basics: what is HDR. The term HDR comes from High Dynamic Range and means images with high dynamic range. That is to say, they are contents that are generated and that include more information regarding the luminance range of the image itself and the color.
The problem is that not always everything that is advertised as being HDR compatible really is. Because as we have said, it is an improvement in both brightness and color that is wider and would allow to cover wider color spaces (GAMUT) than the traditional REC.709. So if one or the other feature is not met, they are not giving you a real HDR.
Then there is the issue of formats or standards, there are several and each with its particularities, but we will see that later. Now what you have to know is that HDR content allows you to offer a much richer image by being able to expand the amount of light and colors capable of being displayed.
That better light management and also having the possibility of representing a greater color spectrum is what makes images with high dynamic range capable of getting a wow! Especially if you have the opportunity to place the same signal next to it, but in SDR format.
It matters about HDR and why it's not just brighter
Well, as we have said before, the importance of HDR is in the ability it offers when it comes to improving image quality. By having a greater dynamic range in color issues and being able to manage the different levels of brightness much better, the contrast also increases. Thus in all types of content it is easier to retrieve and display more information regardless of whether it is a very dark, very bright or even with light areas and others that are not.
Of course, for the latter it also depends a lot on the backlight technology of the screen. Because an OLED panel where each pixel has the ability to illuminate itself is not the same as an LED panel that can have a backlighting system only on the edges or a Full Array that occupies the entire rear.
Logically Full Array is the ideal and the more areas the better, but then you can get surprises between models, because the drivers, quality of the LED, etc., also influence. But basically this is what you should be very clear about, that HDR improves the experience and not only because of a higher level of brightness but also because of a better management of it and more color. So important is the improvement that it has even more impact than the increase in resolution. If we were given a choice between 1080p HDR or 4K SRD content, you would choose the former as soon as you saw it.
Current HDR standards
Currently when we talk about HDR we refer to a technology that then has different standards and each one its own characteristics, advantages and disadvantages. These are the ones you should know so that when you buy a compatible player or screen, you will not get any unpleasant surprise if you are looking for compatibility with one in particular.
HDR10
HDR10 is an open standard with a series of less demanding technical requirements than the rest of the proposals. For these two reasons, it is normal that most players and screens are compatible, because it could be said that all it requires is the ability to manage an image with a 10-bit color depth and a peak brightness of 1,000 nits.
Although the use of HDR10 is already an improvement, it must also be said that it is not as efficient as today a high dynamic range standard can be. That is why the rest of the proposals were born.
HDR10 +

As you can imagine, HDR10 + is an extension of the previous standard . Their demands are the same, 10-bit color depth and 1,000 nits peak brightness. However, as it is an improvement, it solves the previous problem of not being able to dynamically manage metadata in the contents.
Thanks to this feature of HDR10 + the performance is much better, close to what is offered by such popular proposals as Dolby Vision, and that is why there are many manufacturers that provide supports. Also because it is still open, so you don't have to pay extra to use it.
Dolby Vision
There is no doubt that Dolby Vision is the HDR standard that everyone wants to have , but it is also quite demanding so not all devices are ready for it. In addition, Dolby is a company that charges manufacturers who want to use its technology, so not everyone is willing to pay.
Even so, if they do, you know that they will have a number of important improvements because Dolby Vision is based on content with a 12-bit color depth and a brightness capacity that can reach up to 10,000 nits. That is, you can manage brightness levels as high as that maximum value plus their respective gradations.
It is a standard with a great future, because logically there is still no screen capable of exceeding those values on which it has been designed. It also includes everything related to dynamic metadata management, etc.
HLG
Finally we have HLG, although it would not be strictly an HDR standard but rather a kind of complement or solution designed for broadcasting . The BBC in the United Kingdom and the Japanese television NHK are two of the main players that have decided to bet on this format, which is logically capable of managing images with a greater dynamic range, but it is more of an addition than a signature proposal. At least for the moment.
However, having HLG is interesting because if a compatible video signal is played, the television or player will know how to interpret it and improve image quality. If not, then it will simply show the normal image and that's it.
HDR Compatible Platforms
Buying movies or series in physical form is no longer normal, only those lovers of the highest quality and with a collector spirit continue to do so. The rest pull streaming platforms and accept that no matter how much they say otherwise, the final quality will never be the same. But what difference does it make, they may not even have considered it because the comforts they offer are many.
So, if you're wondering which streaming platforms offer HDR content right now, we'll tell you all of them. Amazon Prime Video, Netflix, Disney +, HBO, etc. all offer HDR content that is normally compatible with Dolby Vision or HDR10 +. So you should not have many problems accessing that content that will allow you to enjoy it to the fullest. What's more, even on YouTube there is HDR content.
HDR in the world of video games
In video games, the subject of HDR content is also beginning to move a lot, so having a team capable of showing it is also interesting. Especially since in video games it is usually more common to have darker images where being able to see certain elements while maintaining an adequate contrast level is very gratifying.
However the use of HDR is starting to take off here, so not all games are compatible or all platforms. Although the latest generation do offer support.
What is not HDR
Well, we come to the most controversial point, because many manufacturers tell you that their, for example, screens are compatible with HDR content just to reach a certain level of brightness. That more or less like it is not HDR.
And it is not because you cannot have HDR on a screen with a color space that only reaches 8 bits. It is true that you could have some control in the brightest areas and see it better, but you will not enjoy as when you are actually playing HDR content on a real HDR screen.
So be very careful and don't get carried away by advertising. If you want to make sure that a product supports HDR you have to bear in mind at least the requirements of HDR10: 10 bits of color depth and peaks of 1,000 nits.