Are you planning to start an online business? Well, you're lucky because there are many ways to make that plan a reality. And while you're at it, why not explore affiliate marketing or e-commerce? They're two of the most popular ways to do business on the internet these days. Both have low startup costs and with a bit of time and effort, they can become a profitable side gig!
But there's a lot of debate as to which is a better strategy. Should you go for affiliate marketing or start planning for your own online store? Can you do one or work with both? For starters, you'll need to know everything there is about these two online business models so you can decide which is the most suitable way to build your brand and wealth.
Affiliate Marketing 
You've probably heard about affiliate marketing, though you may not have known it. If you come across statements like 'we may earn commissions from this link' in several sites and social media, then what you were seeing are already components of affiliate marketing. With affiliate marketing, you earn a percentage from selling other people's products or from promoting a company's services.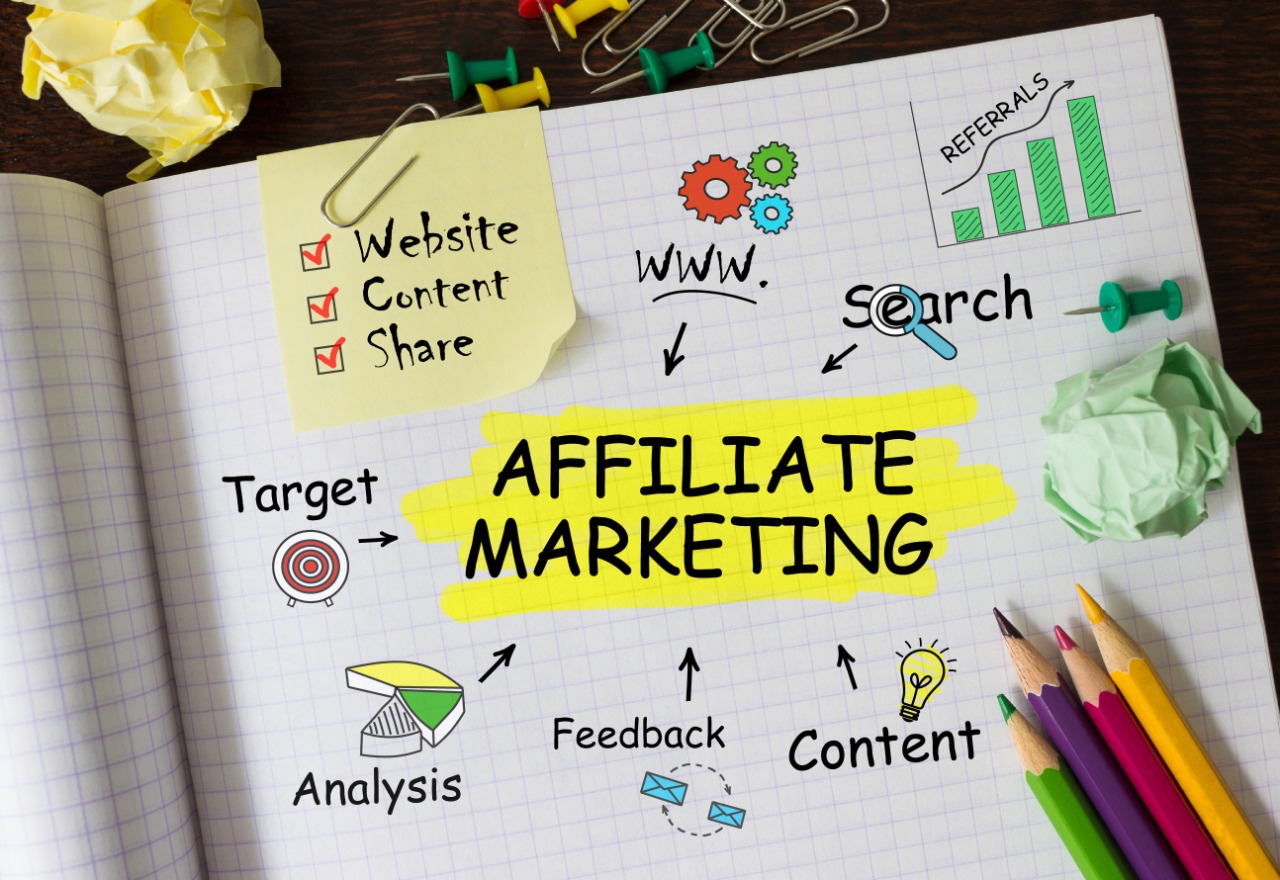 There are three things you need to make money with affiliate marketing: an affiliate program, products or services, and customers. Before you sign up with any affiliate program, you must do your research since the industry is filled with shady programs like Wealthy Affiliate that often teach outdated and poor techniques. Before signing up for any affiliate service or platform, make sure to read reviews, like Wealthy Affiliate reviews, to know what you may be getting into.
Depending on the affiliate service that you signed up for, you can receive incentives for every click, purchase, or action that customers do when they reach the merchant's landing page. Your commissions are often based on the number of leads and sales that you have led to the merchant's website.
Once you're part of a program, all you need to do is to choose products or services, try them out for yourself, and write a compelling review so people reading your blog or checking your social media accounts will be enticed to make a purchase. 
What's great about affiliate marketing is that you can advertise several products simultaneously. You're not tied to a specific product or need to run inventory since products all come from your partner merchant. 
While the sales are only equal to a certain percentage, they can quickly add up if you create engaging content for your customers. You'll need to make sure that your products resonate with your followers to encourage them to sign up for newsletters, subscribe to mailing lists, or check out products. In other words, you need to spend time and effort creating engaging content before you can earn significantly from affiliate marketing.
E-Commerce 
E-commerce is another money-making venture that you can consider. As opposed to selling other people's stuff, an online store allows you to showcase your own products, market them, and price them according to your desire. You're basically setting up shop on the web and you control all aspects of it—marketing, pricing, shipping, customer service, etc.
While building your e-commerce store, it's natural to ask for help from digital marketing experts and professionals who have been successful in the industry. There are also a lot of resources online that can help you kickstart your online store. However, you have to be wary of expensive courses like Adrian Morrison eCom Success Academy. While the program could be beneficial for beginners, it's also very expensive. 
Having an e-commerce site goes beyond placing photos and prices. You'll also need to set up payment methods and factor in shipping times and corresponding fees. As with other kinds of businesses, you'll also need to handle customer issues—ranging from dissatisfied ones to raving product reviews. 
Besides the techy stuff, you also need to deal with legal matters such as permits, licenses, and sales tax. These aren't just for compliance, as it also guarantees customers that your business is legit. 
It Takes More Time And Effort
While it may take some time before you see carts getting filled with orders, establishing your business is the best way to go. E-commerce is booming, and with people finding online shopping as a convenient alternative to physical stores, you'll see your efforts pay off soon enough.
The Better Strategy To Earn Online
Now that you know the differences between affiliate marketing and e-commerce, only one question remains: Which is the better strategy?
Well, the answer depends on what and how much effort you can put into it. If you want an easy way to earn without having to worry about inventory, then affiliate marketing is the way to go. The only downside to affiliate marketing is that you only earn a portion of the sale and you'll need to be good at content creation and promotions to gain considerable profit. 
But if you want to sell your own products or offer your expertise to the world, then e-commerce is your best bet. What's good about this model is you call the shots and get to reap all the earnings. 
Whatever you plan on, you can be a successful digital entrepreneur when you focus on your target customers. Look for a profitable niche and get to know your customers more than their needs and issues. When you plan your business around them, you'll see growth and success. 
Final Words
Affiliate marketing and e-commerce are two of the most popular online money-making strategies today. Knowing their good and weak points can help you decide which one is the best fit to grow your online presence and wealth.