With the arrival of Android 10, Android phones received an interesting feature that allows us to get more out of our mobile screen while it was charging, which was called Ambient Mode or Ambient Mode . Its functions allow us to take advantage of the screen in that charging time, something that we can already do in OnePlus phones.
Ambient Mode functionalities came first to Google Pixel and Android One, although not all for now. Progressively the terminals will receive these functions integrated in the Google assistant that jump to our lock screen when we load it. OnePlus is the first manufacturer with a personalization layer to bring this function to your smartphone, something that we could see in the coming months in the rest of the manufacturers.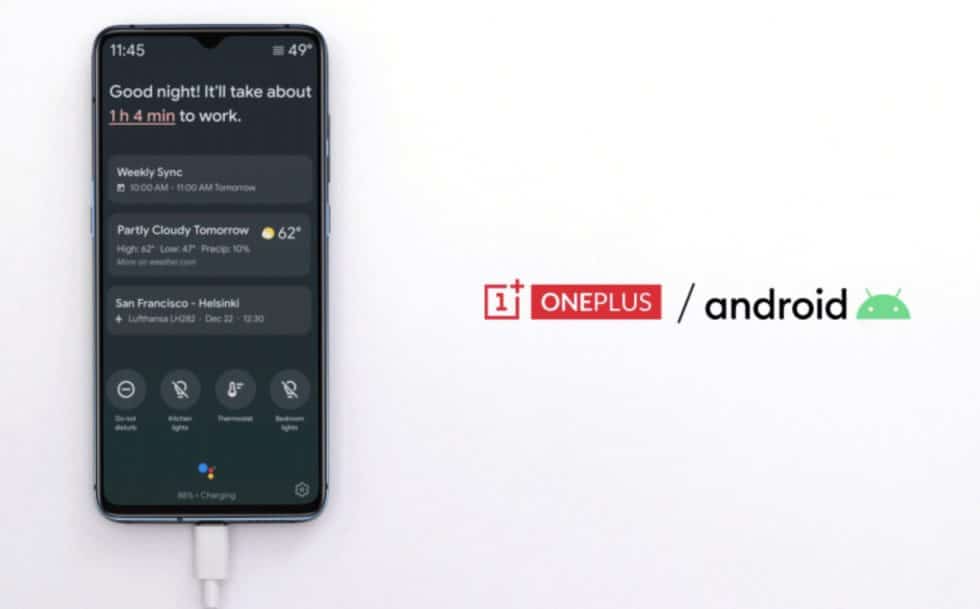 Activate Ambient Mode on your OnePlus
This new feature will be available progressively on all OnePlus, from the OnePlus 3 . All users can try the steps to activate it, although as the OnePlus company has communicated, this functionality will progressively reach the terminals. If you have a OnePlus 7T or a OnePlus 7T Pro you will be one of the first to receive it or maybe you already have it available.
To activate it or do the checking we will have to wake up the Google assistant and then click on our profile picture in the upper right as you can see in the images. Once inside the settings we choose the "Assistant" tab and slide until we find the section called "Telephone", this is where we will see the Ambient Mode option if we have the option already available.
What can we do with Ambient Mode
The Ambient Mode functionalities that we will have available in our OnePlus when we connect it to the charger are several, mostly related to the Google assistant and what you know about us. For example we can see the weather, the time, our events or for example the time it will take to get home with the current traffic in our area.
If we prefer we can activate the option in the same menu, to show a presentation based on one of our Google Photos albums , showing for example landscapes that we have photographed. This functionality has a minimum battery cost that even if you want it will affect us when activated only when we plug it into the power, this is the time of day when we will not be able to take the phone with such ease and at a glance we can know If we have pending notifications. In addition to this, AMOLED displays only turn on the pixels needed to display the information and now, according to OnePlus, all smartphones from OnePlus 3 have this technology.