The work with office files, for several years has become a fairly common practice in many environments. Thus, we can find a multitude of applications that allow us to manage and manipulate these text files as in the case of ABBYY FineReader, a software focused on the optical recognition of characters and which we will talk about next.
---
---
Specifically, this is one of the most powerful solutions in this regard to carry out all types of work related to the OCR sector . First of all we will tell you that it is a commercial program valid for both companies and end users who usually deal with these files. All this will be done through an intuitive and well structured user interface.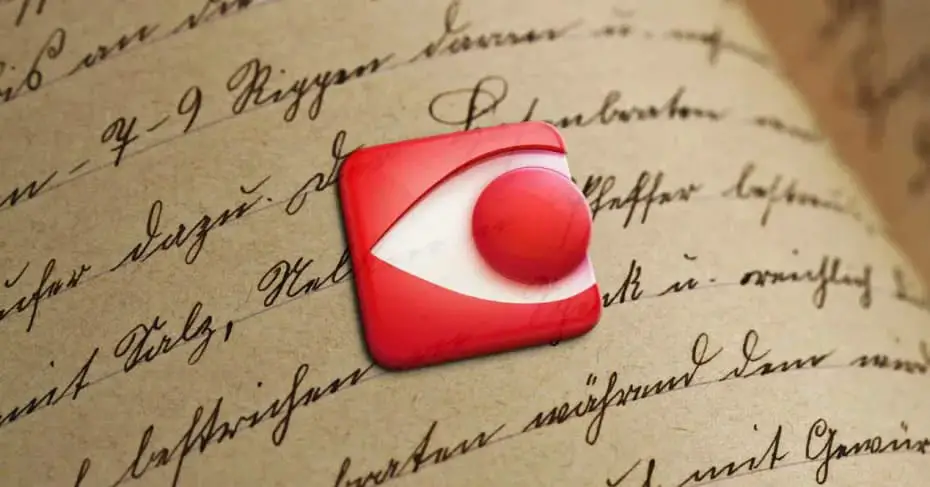 What characterizes ABBYY FineReader and differentiates it from the rest
It is true that on the Internet we can find a good amount of programs of this type, some free. But it is also true that the power and functionality integrated in this suite, we will hardly find in a free independent solution. To take advantage of all this, the first thing will be to install the application as such on the PC . This is divided into several sections or work modes to quickly find what we are looking for.
Text document editing
The first thing we find is one of the functions that are considered important and that we will use a lot in the program, which focuses on working with PDF files. Therefore, for this we will have to click on Open PDF document of the section View and edit PDF documents.
Here are a series of functions related to all this that we select depending on the type of work we need in each case. Thus, we can view, search, print, or edit any PDF by uploading it here. At the same time we will have the opportunity to manage its pages, fill out forms, protect them or compress a PDF. To make use of all of the above, just upload the corresponding file in this section of ABBYY FineReader .
Conversion of scanned files in ABBYY FineReader
In addition, how could it be otherwise, this is an application that will also allow us to convert the files that we have digitized through optical recognition or OCR. For all this, also from the main interface of the application we find several shortcuts that allow us to carry out these conversion tasks. As we can see, the aforementioned interface tries to facilitate all the work as much as possible.
Well, for this case, we will see the corresponding buttons in the Convert documents section. At the bottom we find some options in this regard that allow us to convert to Word , Excel, RTF , ODT, PTTX, etc. In this way and as we can see, Abbyy FineReader allows us to work with each other with the most common file types in office environments.
Thus, by opening the OCR editor mode, it will give us the opportunity to customize and optimize in an advanced way the conversion functions of the digitized documents and from which we need to extract the texts. Actually all this will help us to extract the text of any document using the internal character recognition technology of ABBYY FineReader. Once this process is finished, which takes a few seconds, then the program converts them directly to editable texts in the office format indicated.
OCR scanning from ABBYY FineReader
But as we can see in the main interface of the program we are talking about, on the left side of it we see a series of basic functions of the program. So far we have talked about those that are located in the Open scanned documents section, but we find others.
In this case we are going to place ourselves specifically in the so-called Digitalize , which is precisely one of the most interesting in this case. And is that before we talked about functions related to viewing the files as such, now we are going to show you how to create them. One of the advantages proposed by this powerful application is that it allows us to create editable text files in various formats through its OCR. We achieve this from the Scan section from scanned documents through the optical recognition of the program.
We tell you this because from here, and through a camera or scanner, we can extract the text using OCR files in PDF, Word, Excel , an image, etc. How could it be otherwise, once they have gone through Abbyy FineReader and its technology, they become editable texts in the selected format.
Compare the scanned text of documents with Abby FineReader
On the other hand and also on the left side of the main program interface, we find an option that allows us to compare the text content of two previously scanned files . This is another very important function in the character recognition sector. And if we have already shown you how to open and create those editable text documents, we can now compare them. As it is easy to imagine, when dealing with documents scanned by the aforementioned optical character recognition, being able to share them is very useful in many cases.
This will allow us to quickly locate the differences in the texts contained and highlight them to know which one to stay with. At the same time the program generates a report with these differences as a record in case they are necessary in the future.
Customize the OCR program to optimize its operation
These are the most important functions available to Abbyy FineReader, but it is also recommended that we configure and customize the application to optimize its use. Thus, in the lower left corner of its interface, we find the shortcut for it. Specifically we will see a link called Options. By clicking on it, we will see on the screen that a new window appears with different sections that allow us to adjust some program parameters .
Thus, we can customize how the images will be processed in the documents by digitizing the texts via OCR. Also, in Configuration Format, we can set passwords for created documents, specify a default paper size , create bookmarks , delete unnecessary items when scanning documents, or enable background OCR recognition.
How to download the program from its website
Before downloading and installing Abbyy FineReader on our computer, we must be clear that this is a commercial application , that is, paid. This means that if we want to acquire a license of the standard version of the program, we will have to pay 199 euros for the Standard. Similarly, the Corporate with automation of certain character recognition routines, costs 299 euros.
In the event that before buying we want to try what we have told you, there is a trial version valid for 15 days. Therefore, to do with any of the versions of Abbyy FineReader discussed, it is something you can do from this link .