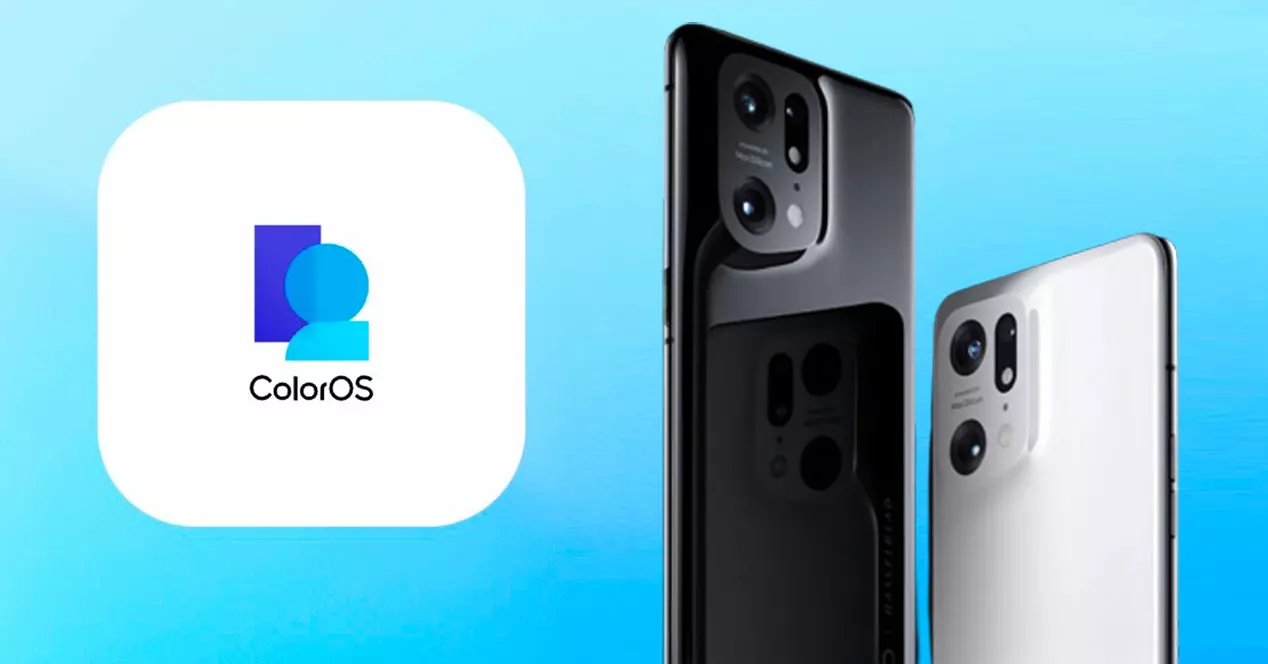 ColorOS 12 is the ROM based on Android 12 that some OPPO phones already have, such as the Find X5 Pro, the current top of the range of the family. Similarly, Realme phones running Realme UI 3.0 have a ROM that shares most of the features and interface. A fairly complete customization layer, which boasts Material You and is loaded with features.
On more than one occasion we have talked about a series of OPPO tricks to get the most out of your mobile, regardless of the version of the operating system you have. Now we focus on the latest version of the software and how its many tools are going to make us enjoy greater operating power without the need to install anything, just 'walk through' the device settings.
Improve ColorOS performance
The Chinese firm's operating system hides a multitude of settings to improve photos, enhance the phone's functionalities, save energy… but this time we want to make the mobile work faster, either while we play or when we are making regular use of the phone. device.
One-touch optimizations
In ColorOS 12, users can detect power consumption issues and extend battery life very simply by toggling phone performance. On the Battery Settings page, users are presented with different power saving options detailing how much power they could save by closing certain apps or disabling certain features.
Best of all, with the new version of ColorOS , these can be deployed with a single tap. ColorOS 12 allows you to disable background activities, enable auto-brightness, disable high-performance mode, disable 5G, disable GPS, set auto-off time, and all those tools that allow you to improve phone performance by following this path :
Open the Settings app
Enter Battery
At the top, click on Recommended optimizations
Follow the tips on this screen to improve performance
Activate Force 4x MSAA
The Force 4x option shows the games with the highest possible quality , improving our gaming experience with the smartphone. To activate this tool you must first enable Developer Settings by tapping on the Build Number that appears in the Device Information menu for 7 times in a row until you get a message that you are now a developer.
Now all you have to do is:
Open the Settings panel
Go to System Settings
Access the new Developer Options menu
Change the button to green color to enable them
Once inside, locate and activate Force 4x MSAA
phone manager
To give users more control over their phone and more confidence in their device, ColorOS 12 has further optimized the management app to allow users to quickly find the security features they want.
Phone Manager features are divided into two tabs: Home and Tools. The Home tab provides an overall security score based on the current settings and provides access to the optimization feature. Clicking on it will clean and eliminate all those "junk" files that do nothing but take up space on the phone and worsen its performance.
In the tools tab we have privacy permissions, application management, battery status, etc… But there is also a diagnostic tool that we can run when the mobile does not work as it should so that it is OPPO's own operating system the one that reveals to us what is failing.