The Asian manufacturer does not stop surprising us with products of all kinds. While it is true that Xiaomi became known through its telephony division, the Chinese firm boasts a very varied catalog that includes air purifiers and headband headphones to give a few examples. And now a new Xiaomi gadget joins that will be perfect to take care of our elders through the mobile phone.
We are talking about a blood pressure meter that is capable of measuring levels at all times to monitor our health. In addition, its mechanism of use is extremely simple, so that anyone can use it without problem regardless of their age or technological knowledge.
As usual in this type of product , Xiaomi has teamed up with Hippe , one of the great partners of the Beijing-based company, to launch this curious wearable that will be in charge of monitoring the health of our loved ones. And yes, the launch has been through its crowdfunding page, where it is sweeping like never before.
A very easy to use blood pressure meter
For starters, this blood pressure meter features professional medical technology and built-in artificial intelligence to record all kinds of parameters. All you have to do is raise your hand for this Xiaomi gadget to start measuring your blood pressure levels. All thanks to a small airbag that hides in its design and that emulates the system that is commonly used to measure blood pressure. In this way, when the device is activated to pressurize the wrist and make a very accurate measurement.
Let us remember that this gadget measures blood pressure levels 24 hours a day, analyzing fluctuation and preventing possible problems that will be solved thanks to this product that can avoid you more than one unnecessary scare.
Links to your phone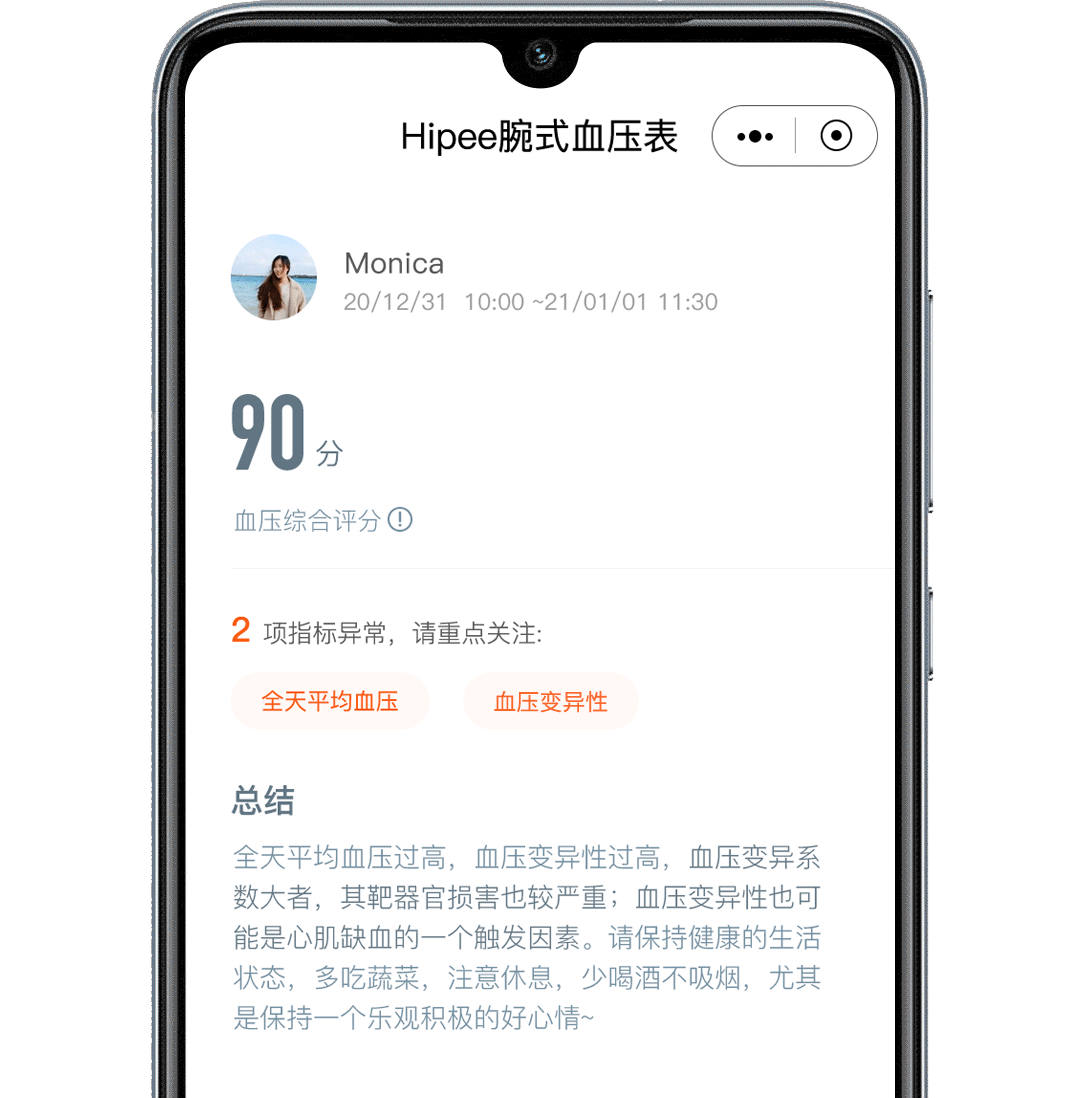 You have already seen that its mechanism of use is extremely simple, since this new gadget from Xiaomi and Hipee is recording different measurements to control the user's health, and you only have to raise your arm if you want me to take a new measurement.
But, as if that were not enough, this device is linked to an app so that you can control all the parameters through your mobile phone. Say that through the application it will be possible to see all the measurements made in real time, in addition to being able to see it from anywhere. And its 7 days of autonomy will be more than enough for any user.
Finally, say that this gadget from the Asian manufacturer is capable of recognizing different profiles, so you can use it with all the members of your family. Without a doubt, a very complete product that reaches the market at a price of 499 yuan, about 65 euros to change. Undoubtedly, a perfect product to take care of the health of your loved ones and with the peace of mind that this device will monitor their health in real time.