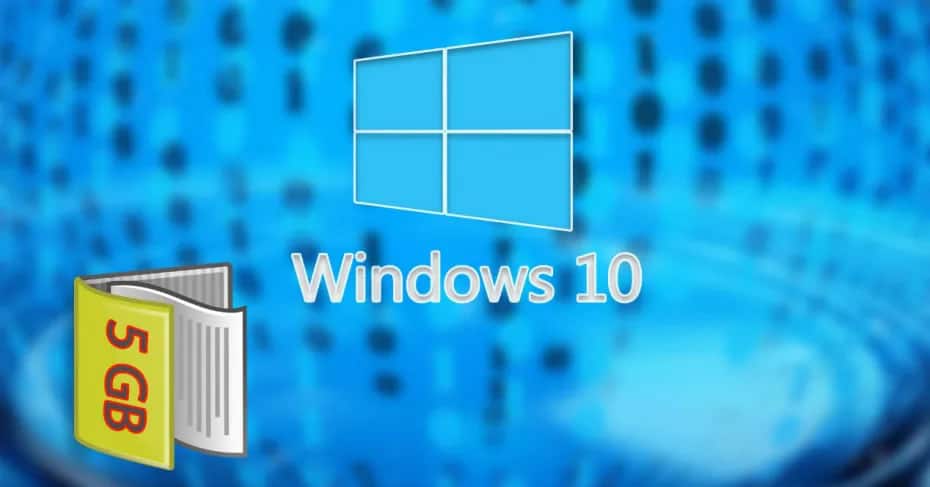 If we have ever been searching the files on the hard drive, surely a folder has caught our attention: Windows10Upgrade. This folder is created by the operating system itself and is responsible for managing everything related to operating system updates. With the passage of time, this folder can begin to occupy enough space on our disk, so it can even be annoying. Therefore, in this article we will explain what the folder is for, what it contains and if we can remove it from the PC.
---
---
The Windows10Upgrade folder is located at the root of our main hard drive (C 🙂 and is used by the Windows 10 Update Wizard to save everything related to the update process. Many might think that it is created when the operating system is installed, but it is not. It is a folder that is created as time passes automatically.
Windows10Upgrade: What is this folder?
This is a folder that is created from Windows updates. More specifically, it is created from the first Windows update, and is used to store temporary files in it.
This folder is used by the Windows Update Assistant, as a storage medium for your temporary update files. These files contain the extension used by the updater, which is ESD .
Most of these are stored for a limited time, specifically, until the wizard completes the installation successfully. Subsequently almost all files are deleted. Even though is not always like that.
Some users complain that the files created by this wizard are saved on the hard disk, and therefore take up enough space. Especially considering that they are useless. The size of these files can reach 5 GB . Once they are deleted, this folder is preserved, but with a size no larger than 20 MB.
How to delete Windows10Upgrade safely
This folder can be deleted, but if we do it by using the Windows file explorer, what we will do is that the wizard does not work. We can even cause the wizard cannot be uninstalled.
Each program contains another program or tool which, the system uses it to uninstall it from our computer. This tool is normally stored in the same program folder, so if we delete the folder, we will not be able to uninstall the program, and there will be temporary and residual files on our computer.
The solution for this is simply to uninstall the Update Wizard directly, with the Windows tool. To do this we will follow the following steps.
We go to the Windows configuration, we can do it by:
Windows + I> Applications> We are looking for the "Windows 10 Update Wizard"
Start Menu> Settings> Applications> "Windows 10 Upgrade Wizard"
Both forms take us to the same place and perform the same action.
Next, and once we find the wizard, we will proceed to uninstall it from our computer:
Recommendation: We recommend that this "Windows 10 Upgrade Wizard" tool not be uninstalled if it is not required. For the reason that it is a help for the updates that we allow in our team.
Current equipment, or somewhat older, usually have enough space to support files of this size, which the wizard creates. It is not common to see a computer that does not have at least 500 GB or at least 1 TB.
If it is for this reason, and this is your concern, check the residual system files first and delete them.
Once this action is done, with which we uninstall the wizard and with it the folder will also be deleted and free space in Windows 10 .