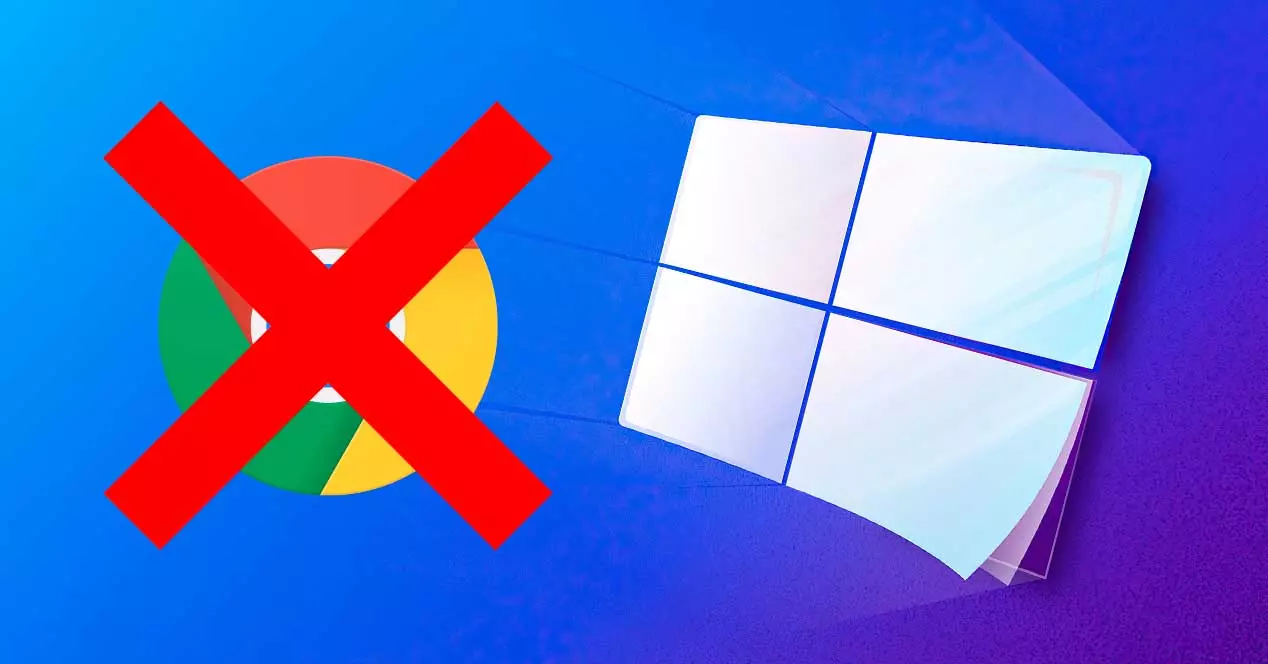 Microsoft and the abuse of market position is something that is not surprising, since two decades ago they faced a monopoly lawsuit for including only Internet Explorer in Windows . The company had to pay a fine, and now it is doing something that can be considered as even worse with Windows 11 and Edge.
Microsoft realized that no one was using Edge on Windows 10. So they developed a new version from scratch based on Chromium. The operating system currently gives "recommendations" for use with the new Edge, but allows you to change the default browser in Windows without much difficulty, where we can choose to use the system by default with a couple of clicks.
Windows 11 makes it difficult to switch browsers
With Windows 11, however, the situation changes radically. In it, Microsoft has changed the way apps are defined by default. Now, when we open a link, the operating system asks us for the first time which app we want to use. If we give Edge once, the operating system will not ask us again. And changing the browser becomes a real mess.
And, if we want to change the default browser, now we have to change the programs that open each format one by one. That means selecting Chrome for all HTM, HTML, PDF, SHTML, SVG, WEBP, XHT, XHTML, FTP, HTTP, and HTTPS formats one by one. Of all the web browsers, only Firefox allows you to change the default browser without having to go to the Windows 11 section. All others, including Chrome, cannot.
From Vivaldi, Firefox and Opera have been concerned about this behavior. From Google they hope that this behavior is only something related to the version for developers, and that the final version includes a simple browser change mechanism similar to that found in Windows 10.
Currently, even in Windows 10 we find that Microsoft ignores the default browser selection in some elements of the system. For example, in the start menu, when searching for something on the Internet, Edge and Bing are used , instead of the browser that the user has chosen by default. The same thing happens with News and Interests, where users are forced to use Edge.
Microsoft had to force users to use Edge in the past, as it was a bad product and had hardly any advantages over Chrome. With Edge Chromium, Microsoft has made an excellent browser that even has some features that Chrome doesn't. Therefore, it is very strange that they are forcing the use of Edge in this way. We will see if the company listens to the complaints and introduces the necessary changes to facilitate the change of browser in Windows 11
This will be Paint in Windows 11
Meanwhile, Microsoft has shown another novelty that will come to Windows 11, with a new design of Paint , which maintains the same functions, but adapts to the aesthetics of Windows 11 without adding useless functions such as 3D. Thus, it seems that the company has slightly abandoned Paint 3D to focus on improving Paint, which is actually used by users.