With fiber optics in full expansion, more obsolete technologies have less and less room. Bearing this in mind, how much life should ADSL have left? Will 2023 be the year in which it disappears permanently?
Last year it took down many copper plants, but there are still many more to shut down. Even so, regardless of this, such important operators as Movistar foresee that by 2024 there will no longer be a single ADSL customer in Spain.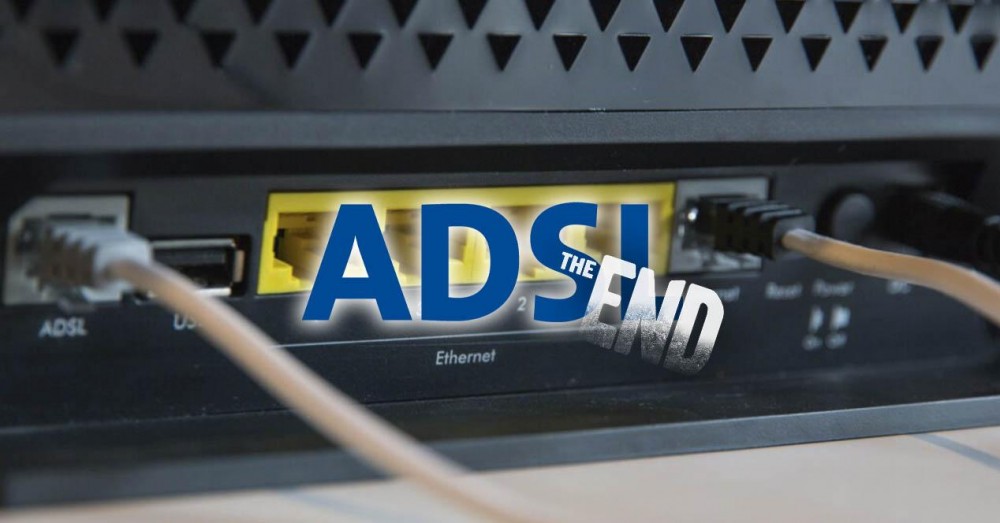 Telefónica closed 800 copper plants in 2022
Telefónica has closed the year that has just ended with almost 800 fewer copper plants , which represents 26% of the 8,500 that the company had in Spain, according to data from El Español . Something more than 700 were made at once, corresponding to the great blackout carried out last October that we informed you about in this house.
The goal for 2023 will be another 730 ADSL exchanges that Telefónica will close, but they will not be the last and definitive ones. The last major blackout will take place in May 2025 with the closure of 659 ADSL exchanges, while the last two will be in 2026 .
The urgency in closing and shutting down these copper plants also has to do with the real estate business. In recent years, Telefónica has sold several of these facilities so that their buildings can be reused in the future. However, they continue to occupy these buildings until the network is shut down and dismantled. It will be once all ADSL clients have migrated to fiber when the so-called withdrawal phase arrives, in which the company will empty that installation and hand it over definitively to its new owner, who is surely also waiting for it to happen. sooner.
The end of ADSL will be in 2024
The rise in the price of energy has put ADSL in checkmate even more. Basically, because the consumption that the copper plants represent for Movistar is much higher than what the fiber network supposes right now. For this very reason, Telefónica has established a new deadline to definitively complete the migration of its clients to FTTH.
The teleco expects that, regardless of the fact that there are still infrastructures that support it, there will be no ADSL customers left by 2024 . The operator wants all its fixed Internet clients to be fiber optic by April 2024 and thus be able to turn off its copper network throughout Spain and, in this way, reduce its energy consumption by up to 20%, something that with the price of energies in recent times will be crucial to reduce expenses and balance accounts. In addition, the company consumes 1.7 Gigawatts per year, which represents 0.7% of the country's energy and makes the company one of the top ten energy consumers in Spain.
2023 will not be the year of the total ADSL blackout , but it will be the year that announces its death. There are still several places where fiber optics have not yet reached, mainly in rural or remote areas, but by the year 2025, all of Spain should have fiber optic coverage, for which the Spanish Government has launched several aid plans to that operators can deploy their equipment in areas of lower profitability or more difficult access, such as towns with a low number of inhabitants or with widely dispersed houses.