Surely you've heard of it, but if not, it's worth knowing that Nova Launcher is an app that replaces your home screen and app drawer on your mobile, providing you with a new viewing experience and more customization options than the previous ones. that you would find by default.
It is not only an application launcher, but it is also one of the best known and most popular to open the apps that you can have on your Android. With many years of operation and more and more functions that are renewed frequently, already in version 7 it has nothing to envy to other launchers for Android. Quite the contrary.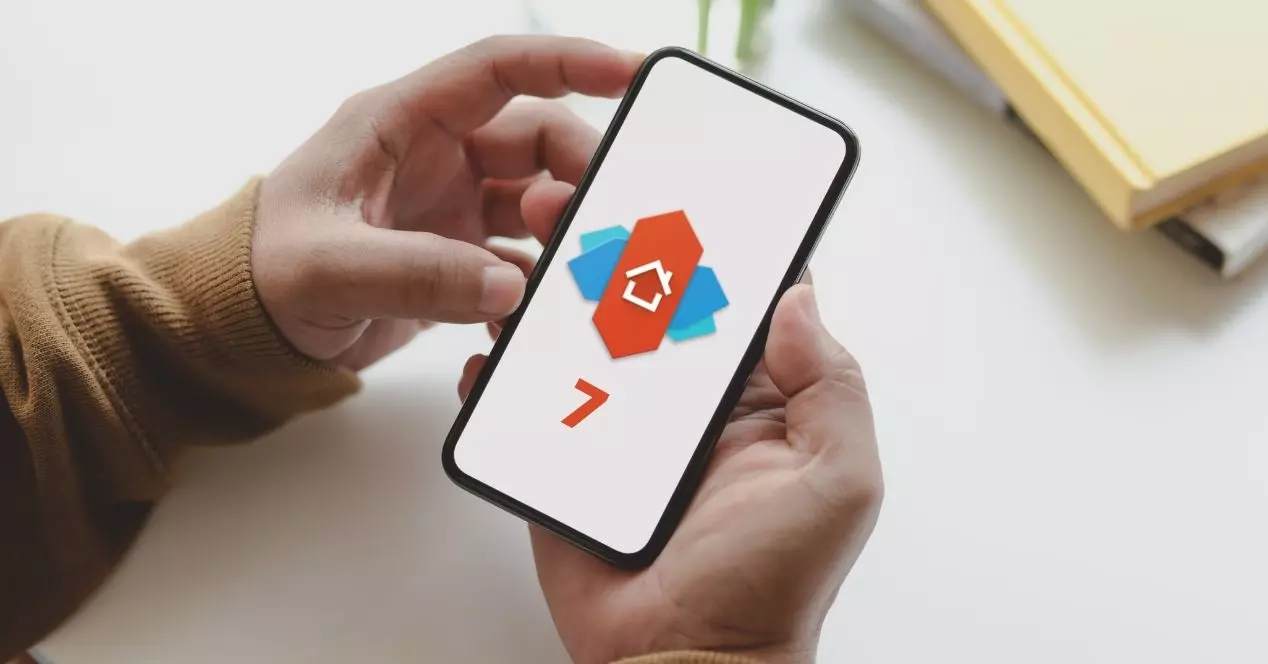 There are many people who are thinking of using an alternative launcher for their mobile who wonder why this is the most popular option , why so many people choose it and why launchers with the same route or that could be renewed do not manage to take away their leadership. Not surprisingly, it has more than 50 million downloads (5 million in its paid Prime version). For this reason, we are going to tell you some reasons why Nova Launcher 7 is so widely used.
The 5 main attractions of Nova Launcher 7
If you don't have it yet and you're thinking of installing a new launcher on your mobile, or it just arouses your interest, we're going to tell you about the main attractions and advantages that make it stand out from its alternatives. Although the best thing you can do is download and install it to test its possibilities.
It's free
One of its main advantages is that it is free, and although it has a Prime version, it is optional if you want to unlock its premium options. Its cost is not very high, as you will discover, but it is not required to be installed, nor does it even have to be the best option for you.
Not only is it a free app, but it also offers no in-app purchases, no ads, and no intrusiveness. It's like any application that you can buy, but without the advantages of its paid version, which you don't need to install unless you are very interested in its extras.
It has no extra charges or subscriptions or anything. It is as you can see it, without more. And this with more than 10 years since its launch is quite a merit.
Easy installation on any mobile
Not only is it very easy to install on any smartphone of any make and model , which makes many users use it on their phones upon discovering it and not knowing very well how to make this change in other application launchers, but it also guides you correctly throughout the installation process in Spanish. Then it will only ask you which option you want to keep and that's it.
When you have downloaded it from the app, you will have to hit Install and wait for the installation to complete. Then you open it, choose the initial design, select the theme and the type of app drawer and click apply.
To make it your default launcher you must hit Home on Android (middle button surely) and it will ask you if you want to use it as the main screen, if you hit always it will be the default. Now you only have to customize it from the settings (which you will see in a new icon on the screen).
Also, if you have already installed it and you change your mobile, not only will it be very simple, but you can also export the customization and design options created previously to be able to have everything to your liking without complications. This is thanks to its backup, so do not forget to save this copy in the cloud to be able to use it later.
Fast and bug free
One of its main attractions is that it works quickly and smoothly, unlike other alternatives that close suddenly, stop working and you can't do anything, consume more battery or give certain problems very frequently.
With this launcher you won't have these problems, and it has also learned from all its long experience and years of operation to be able to constantly improve offering the best to its users and solving possible errors and problems that may exist. Nova Launcher 7 is a clear example of this, which is even more modern and fluid than previous versions.
Lots of customization options
Not only is it one of the most customizable launchers out there with different options for themes, widgets, margins, shadows, grids and much more, but Nova Launcher 7 has come with more possibilities such as new icons and new widgets with custom corners. . This new update, based on the latest edition of Launcher 3, incorporates new aesthetic improvements in graphic elements of the interface and animations.
You can choose it as you install it or customize it to your liking , as you want, because the options are huge and depend on you. You can do it from the app settings that you will find. It even has an improved dark mode. You can have it on in dark mode whenever you want or have it turn on automatically at a certain time.
More advantages in an accessible paid version
Also, if you opt for the Prime version, whose cost is 3.99 euros , you can use other interesting functions such as the comfortable and great gestures with which you can launch applications by sliding or pinching the apps or folders, group the applications in the drawer with folders and hide apps if you wish so that no one else knows what you have on your mobile.
We recommend that you first install Nova Launcher 7 in the free mode and try it out, as it provides you with many advantages and possibilities. However, if you want to upgrade to the Prime version after you've tried the free version, it's very easy, and you won't lose the tweaks and customizations you've probably implemented before.
And you, why do you prefer Nova Launcher 7, or have you not tried it yet?