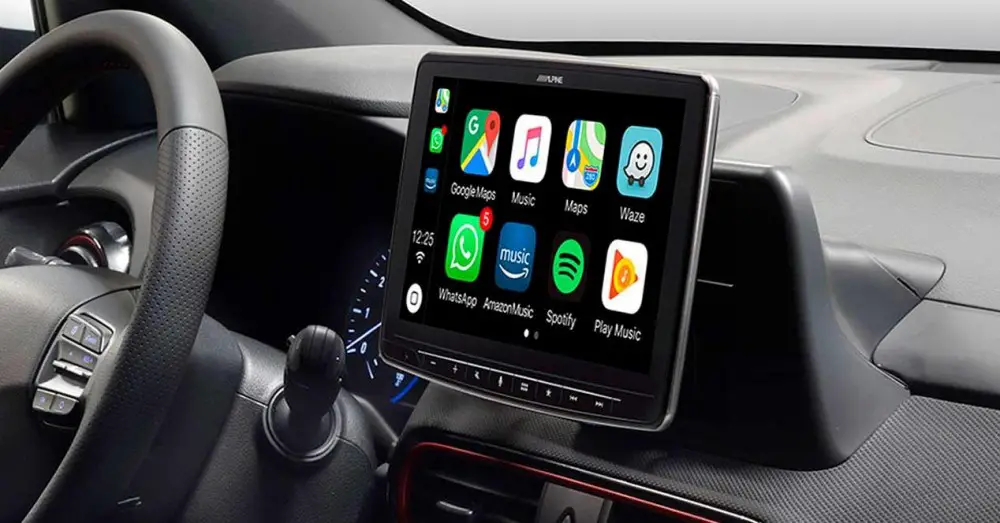 Android Auto is the smart driving system designed by Google to use on our smartphone or vehicle. This software hides many peculiarities inside such as the possibility of modifying the resolution of your car's screen to achieve greater visibility.
On certain occasions, when accessing Android Auto from the car, you will see how the icons or messages turn out to be very large or small . This can cause them to occupy too much space on the screen, becoming blurry or so tiny that they are unreadable. Faced with this problem, the application allows you to change the resolution from the settings.
What is it for
In low-light conditions where the driver has poor visibility, having the option to adjust aspects of the screen is essential. Such a reputable driving system is not only characterized by offering tools to travel comfortably.
If to interact with the screen we have to continually clear the view of the road due to a bad video output, we would be putting our lives and the lives of others in danger.
Google has developed software that guarantees safe vehicle control thanks to the multiple functions that it brings with it, although to find some of them, as in this case, you will have to resort to the 'Developer settings', although these do not correct system errors.
Modify the resolution
This is a property that is set automatically when Android Auto is connected to the car. Under normal conditions, the user cannot alter it to his liking, since, as in other cases, Google does not allow the use of certain functionalities so as not to jeopardize the work of driving. To do this, you have to access the 'Developer Settings' of the app.
Open Android Auto and click on the three horizontal stripes in the upper left area.
Enter Settings and scroll until you reach the 'Version' section.
Press repeatedly on it until the application asks you if you want to activate the developer settings.
Once this function is activated, tap on the three vertical dots at the top right and select 'Developer settings'.
Look for the option 'Video resolution' and choose the one that best suits the vehicle's screen.
In the event that the icons look excessively large, it is recommended that you choose a high resolution. If the opposite happens, that is, they look too small, you will have to opt for a lower one.