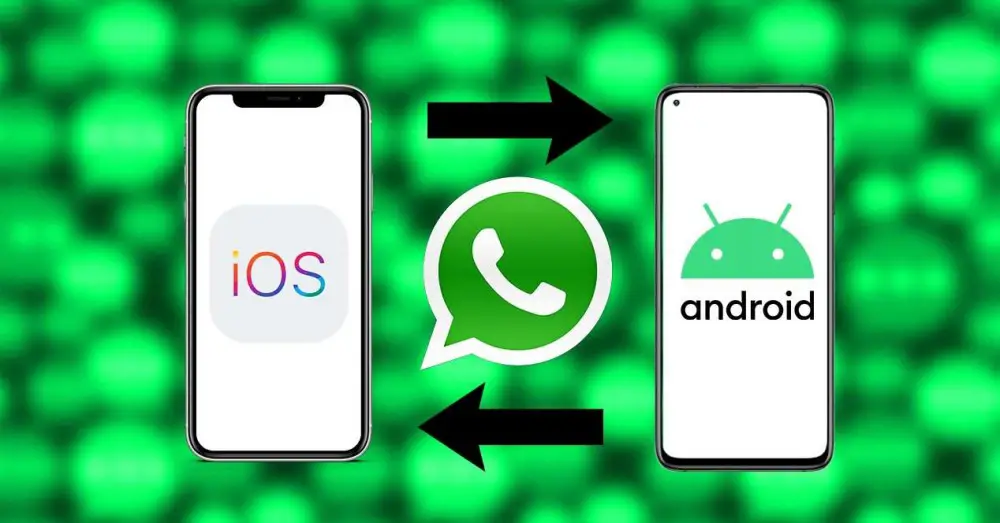 WhatsApp is working on a multitude of new features for the application. Yesterday, the application introduced in the stable version the new function that allows to accelerate the speed of the audios. Now, it seems that they are working on another functionality to allow changing mobile phones more easily.
This has been revealed by WABetaInfo , where we can finally migrate the chat history between different platforms even if the phone number is different . With this, we can transfer our history from Android to iOS and vice versa.
Fixing a problem from years ago
Currently, for example, if we had the backup of WhatsApp in Google Drive and we went to iOS, it was not possible to restore the WhatsApp chats because the system that each platform uses to save them is different. With the new one, messages and multimedia content will also be migrated.
The process, yes, will have its limitations. For example, we will not be able to migrate the chat at any time, but only when we associate a new phone with our WhatsApp account . At present it is possible to migrate chats to a new phone number, but as long as it is done on the same device and in the same operating system.
This small change brings WhatsApp closer to its competitors, where, for example, Telegram, by synchronizing chats with the cloud , does not offer any type of impediment to change phone, device, platform or phone number. In the case of changing the phone number in Telegram, you just have to go to the settings and change it , and later we can use that new number to access our account again.
Thus, until WhatsApp synchronizes its chats with the cloud, as they will soon begin to do in order to use the native client in Windows 10 without depending on the mobile, it will be necessary to continue resorting to these complex techniques.
Cloud chat encryption continues to advance
Yesterday they also published that WhatsApp has already very advanced the encryption of backup copies in the cloud. Currently, the chats that are saved in Google Drive on Android are not encrypted , so that, by means of a court order, a judge can access our chat history. With the new function that will no longer be possible, and no one will be able to access those messages anymore. To access these chats it will be necessary to enter a password. The password can be restored, and we can always see our own 64-digit encryption key.
Regarding the WhatsApp conditions, most users have had to accept them before May 15, but in some countries like Germany it seems that the date is being extended to June 19 due to the blockades that the authorities have imposed on the new ones. conditions for violating European laws.