After the arrival of the first versions of Mac with Apple Silicon as a processor, we are already thinking about the second generations. In the range of MacBook laptops it is expected that this year we will see interesting news for both the 'Pro' and 'Air' ranges, which in addition to changing internally would also change from the outside. We therefore review all the news that have been known throughout these months, as well as the possible launch date.
An increasingly 'Pro' MacBook
The current 13-inch MacBook Pro with the M1 chip is an excellent computer, but we cannot deny that it is aesthetically identical to its predecessor. In addition, in terms of its ports it could be too short to be a model focused on professionals, since it only incorporates two USB-C ports compatible with Thunderbolt. Well, both sections could be the main novelties for the next generation. At the processor level they would incorporate an improved version of the M1 , be it an M1X, M2 or whatever Apple wants to call it.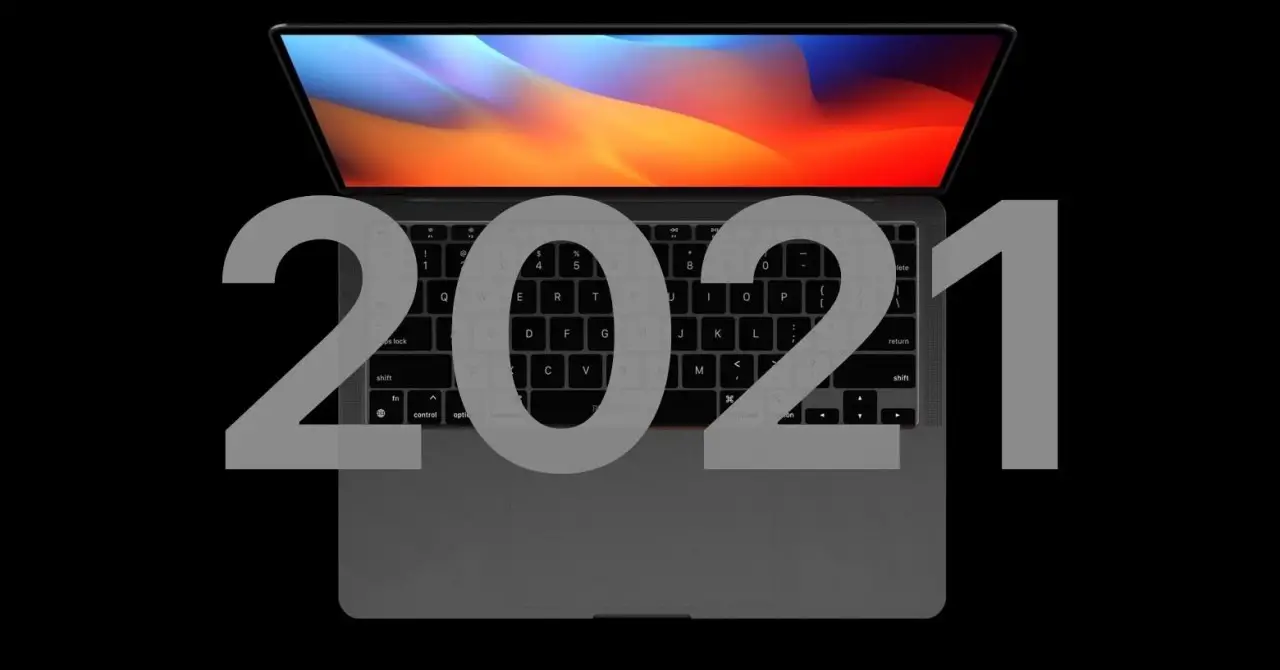 Regarding the design, we could see how it would finally go from having 13.3 to 14 inches with a size similar to the current one, which would be achieved by reducing the front bezels. It would be something similar to what happened at the time with the 16-inch MacBook Pro, which could precisely also be renewed at the same time. There is also talk that they could adopt a new form factor similar to what is being carried out with the iPad or with the recently introduced 24-inch iMac.
Several analysts like Kuo affirmed months ago something that was confirmed several weeks ago based on a data hijacking to one of Apple's suppliers and that is that these laptops would add new ports on their sides: SD card reader, HDMI input and even the return of the MagSafe could be outstanding novelties in these teams that in recent times have been withdrawing precisely ports like those.
The 'Air' would also dress in colors
In principle, it was expected that the MacBook Air would not bring anything new beyond that change of processor, which would not be little either. However Jon Prosser stated a few days ago that they would come with new colors very similar to those we have already seen in the 24-inch iMac. Earn this information whole if we take into account that it was this analyst who already anticipated precisely that this would be one of the novelties of the new iMac.
At the port level, great news is not expected either for this team, which would continue to carry the same two USB-C compatible with Thunderbolt. Nor would its screen vary from the current 13.3 inches. It remains to be seen if the form factor undergoes any changes or simply "painted" colors to bodies identical to the current MacBook Air.
When could these teams show up?
The million dollar question has no official answer at the moment. In principle, everything indicates that it will be at the end of the year when they are presented and launched on the market. It is unknown if it will be in a special event as in their day they did for the M1 or if on the contrary it will be through press releases. Be that as it may, it does not seem that it will be in WWDC 2021 in which we see them, since it would be reserved for software and if anything for new versions of the Mac Pro.