The Raspberry Pi is one of our favorite gadgets. The possibilities offered in relation to its price are so many that, regardless of whether you are an advanced user or not, our advice is to get one. Of course, once you have it, it is normal to wonder what operating system I install .
---
---
Operating systems for the Raspberry Pi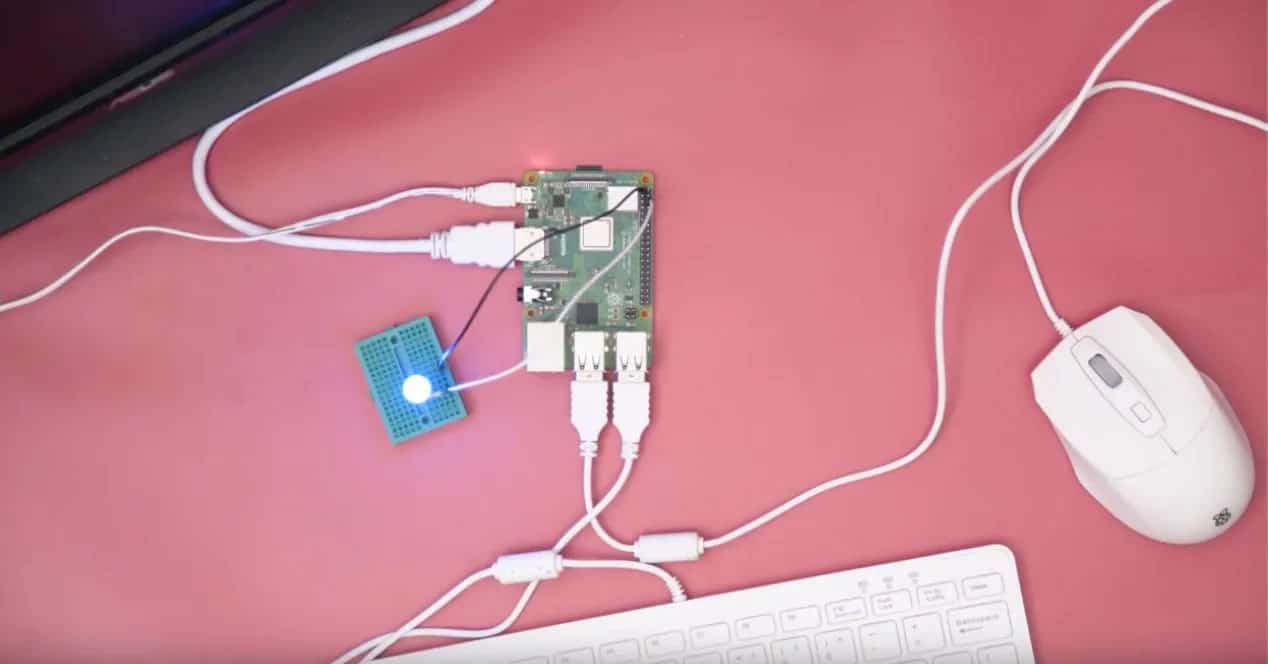 If you have followed closely some of the projects for Raspberry Pi that we have told you, you have probably observed that the same operating system is not always used . This is because, even sharing the same base, each of them offers a series of advantages that make it a better option than the rest.
Of course, how to know which is the best distribution. To make that choice easier for you, or simply so that you have a base of what each one offers, this quick guide on the different operating systems for Raspberry Pi might interest you. Not all there is, but they are the most interesting.
Raspbian
Raspbian is the quintessential and almost default operating system for the Raspberry Pi. Behind him are the same creators of the development board. Due to the number and type of tools it integrates by default, it is an optimal distribution for all types of tasks , from general to specific programming type.
If you are going to take your first steps, it is the most recommended option. Not only because of the stability and options, but because you will have everything you might need at the beginning while you are not looking for something more concrete or specific.
To download Raspbian visit the official website of Raspberry Pi or Raspbian itself.
NOOBS and NOOBS Lite
NOOBS for its part is another option also recommended for beginners and with a particularity, it offers two versions: one complete and the other Lite. The first integrates Raspbian and LibreELEC, it is the complete option so after its installation you will be able to do what you want with the Raspberry Pi. In addition, it also gives the option to install other operating systems after downloading from the internet once the Raspberry Pi is connected.
We could say NOOBS Lite is that second part of NOOBS. That is, once installed and executed, what it offers is access to other operating systems that you can install via the internet.
You can download NOOBS and NOOBS Lite from the Raspberry Pi website.
RetroPie
If you have seen any emulation project with a Raspberry Pi, you have surely heard of this operating system. Its great advantage is that it already includes everything necessary to emulate different entertainment systems such as old arcade machines or 8 and 16 bit consoles.
With a very well adapted interface, your great alternative would be RetroArch (you can download it here ). Both are very similar in terms of options and operation. So it's a matter of choosing the one you are most comfortable with. If you are interested in RetroPie, download the image here .
OSMC
OSMC is the operating system for Raspberry Pi designed to use the small computer as a multimedia center . Its applications include everything necessary for the reproduction of audio and video material of all kinds, from 4K content to video in HEVC format, 10-bit material or HD audio.
Along with an interface that is very comfortable to use when connecting to, for example, a television, it is a very good option if you are looking for a player for your television, whether or not it is a Smart TV. You can download OSMC from here.
OpenELEC
OpenELEC is another option that allows you to convert the Raspberry Pi into a multimedia playback center . Its main characteristics are due to the fact that it has been designed practically from scratch so that it is easy to configure, although the great value is its low consumption of resources, ideal for somewhat older models of the Raspberry Pi. Although also being able to use it on other devices, of course that right now doesn't interest us as much.
All about OpenELEC , downloading images and more documentation on the official website .
OS RISC
OS RISC is an operating system that is not Linux based like the previous ones and that is good and bad. The negative part is that it is not so easy to find resources or guides about how it works or how to solve certain doubts. The good news is that for certain uses and more expert users it can be the ideal option, because it only takes up 4 MP and that allows a super fast boot.
The easiest way to install OS RISC is to do it through NOOBS .
Windows IoT Core
Although named after the Microsoft operating system, Windows IoT Core is no minor version of the popular Windows 10. This is a system intended for use with connected devices . It is true that you can get a lot out of it, but it requires somewhat higher knowledge to know well what is being done.
If you are interested in investigating more in Windows IoT Core, you can consult the Microsoft website , from where you can also download the image.
Ubuntu Core
Like Windows IoT Core, Ubuntu Core is intended for IoT (Internet of Things) applications. Of course, here if we have a system based on Linux Ubuntu and you have access to the same applications that you can find in the Snap store.
Ubuntu 19.10 Eoan Ermine
With this long name, Ubuntu 19.10 Eoan Ermine is an operating system designed for the latest Raspberry Pi 4. This allows it to take advantage of improvements at the hardware level and thus offer greater performance compared to previous generations. Download Ubuntu 19.10 for Raspberry Pi.
BalenaOS
Like the previous version of Ubuntu, BalenaOS is an operating system to take advantage of the 64 bits of the Raspberry Pi 4 . It is based on Yocto Linux and supports the 4 GB of RAM memory offered by the most powerful Raspberry Pi 4 that can be purchased right now.
If you have one of these boards and are looking for a robust operating system, this may be the best option today. BalenaOS is available for download here.
Arch Linux
To finish we have Arch Linux , this is for many one of the best versions that can be installed on a Raspberry Pi. The system supports a wide variety of devices that you could connect to when using the board as a conventional desktop computer. For example, Bluetooth keyboards, moments and headphones, etc.
As we say, if your idea is to use the Raspberry Pi as a desktop computer , try this distribution almost before any of the others mentioned.
You can download Arch Linux from this page , just search for the device you are going to use (Raspberry Pi model) and download its image.
---
---