Expansion of 5G on a broader zone is on the way and operators are still conducting 5G trials with 5G network testing equipment and tools in many countries. But, ever imagined how the commercialised 5G subscribers are experiencing this one-of-a-kind network? With a lightning speed to travel data and low latency of ~1ms (theoretically), 5G is revolutionising the telecom space and creating amazing experiences for their users located in many cities of the world. The number of cities in the world with 5G wireless networks are continuously increasing and is currently available in 1,336 cities. Despite facing a global pandemic situation last year, there is a surge in commercialised 5G network services by 350%.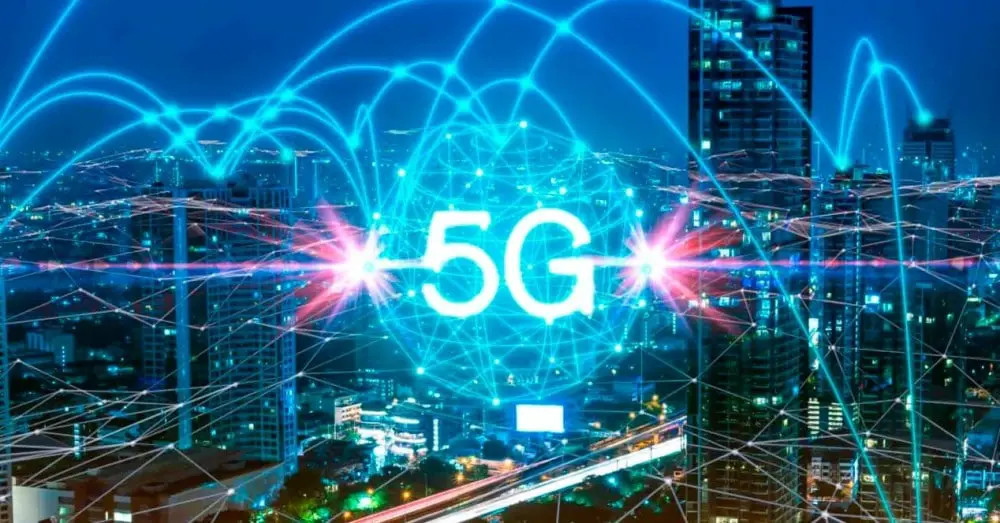 Which global cities are having the fastest 5G network?
As per the speed report, here are the top 10 global cities that are giving excellent 5G network speed to their subscribers.
Jeonju (South Korea) – The 16thlargest city of South Korea, Jeonju has topped the fastest 5G speed chart with 415.6 Mbps download speed. Having said that, 5G subscribers in the city are enjoying their first-time ever fastest Internet experience due to an increase in speed 15% faster than the previous national average of the country.
Hsinchu City (Taiwan) – Being placed at 2ndposition in the list, Taiwanese people of Hsinchu City get 360.1 Mbps as download speed on average. To expand 5G's reach to more and more users with 5G devices, semiconductor manufacturing companies like MediaTek have come forward with new Dimensity 700 5G smartphone chipset suited to build 5G smartphone models. The advanced features of Dimensity 700 packs 5G dual sim standby (DSDS) and 5G Carrier Aggregation (2CC 5G-CA) allowing users to have access to the ultra-high-speed and 5G-exclusive Voice over New Radio (VoNR) services. Additional features will include multiple voice assistant, power-saving technologies to enhance battery life, ability to design high resolution Full HD display around 90Hz and many more.
Riyadh (Saudi Arabia) – Riyadh, the capital city of Saudi Arabia, is the 3rdone and the only three capital cities into the top-10 leading cities in 5G cities along with Tokyo and Dublin. The average speed of Riyadh is 317.3 Mbps.
Dubai (UAE) – According to the research, Dubai, a city in the UAE is imparting a 5G network speed of 285.4 Mbps. Etisalat, a Dubai based operator is in the news after achieving fastest download speed of 9.1 Gbps in the world. Moreover, subscribers of Etisalat can now stream high-bandwidth videos i.e., 4K videos, cloud-enabled gaming services at blazingly speed through 5G fixed wireless access (FWA) connections on their homes.
Tokyo (Japan) – The next on the list is Tokyo from Japan with download speed of 277.5 Mbps. Expected to become the dominant mobile network technology by 2026, and that by 2029, Japan will expand its 5G reach to more than 151 million users.
Melbourne (Australia) – Ranked 6thon the global list with a speed of 257.6 Mbps made Melbourne as the home to Australia's fastest city for delivering 5G speeds.
Zurich (Switzerland) – Northern Switzerland city, Zurich has been listed in the 7thposition offering 245.1 Mbps download speed to users.
Dublin (Ireland) – The fifth generation of network, 5G is allowing users to have 194 Mbps in Ireland's Dublin making it to the list of top 10 fastest 5Gspeed cities at eighth position.
Barcelona (Spain) – Spanish operators such as Orange, Telefonica, Masmovil and Vodafone are accelerating 5G deployments in Spain. With a download speed of 188.8 Mbps, Barcelona, a Spanish city has grabbed 9thposition in the list.
Calgary (Canada) – 5G cellular network is giving a speed of 184.1 Mbps in the City of Calgary, Canada. The Canadians are enjoying unprecedented 5G gaming services as it scored 85.6 on the 5G game experience report. On the 5G voice app experience report, Canada was placed 8thwith a score of 83.7.
Conclusion
As 5G commercialisation is still being conducted in phases around the world, reassessment of cities topping the 5G speed chart will be required. Mobile operators need to conduct 5G drive testing with RF drive test tools to assess other areas having top-notch 5G speed in the upcoming days. It is expected that in the next session of country-based 5G speed report, more countries will enroute themselves to secure their places on this list giving ultra-fast 5G immersive experiences to their users.