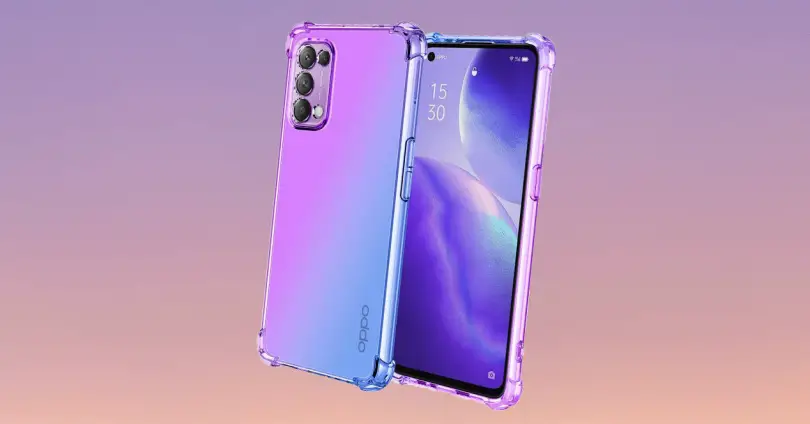 It is clear that acquiring a new mobile device always involves a significant outlay, sometimes it will be lower or higher depending on the range of the smartphone. However, faced with such an expense, all kinds of measures will always have to be taken to ensure that it lasts as long as possible to be able to adequately amortize it. For this reason, if you have bought the new OPPO Find X3 Lite, it is time to see what kind of covers we can find, as well as screen protectors.
In addition, choosing a good case for our phone depends on many aspects, whether it is to achieve maximum protection or even the fact of being able to show off the original design. And not only this, but we also find different protectors so that the touch panel of our smartphone does not end up scratching or breaking.
How to choose good protection
The reality is that we can find different factors that influence when buying a good case . And in this case, we will talk about those cases with which we can safeguard a specific phone, such as this OPPO Find X3 Lite. We are facing a terminal that has a well-defined design, so undoubtedly one that can continue to show it while ensuring greater protection to the terminal should be ideal.
However, there are many types of housings that we have at our disposal. For this reason, we must choose them based on two fundamental points, their format and the material with which they are built. Regarding the format, we refer to the way we use them, and what is their main objective. Because there are many ways to protect it with these formats:
Rugged covers : they have a large amount of absorbent material, as they have been precisely designed to withstand large-caliber blows.
Transparent and silicone cases – These are lighter and better fit mobile devices. In addition to that we will find different options with which we will get to show off the original OPPO design.
Book-shaped cases : these have 360-degree protection, as the screen is also covered when it is closed. Even most of these have spaces to store both bills and cards.
In addition, within the protectors for the mobile panels there are different options, but the best to achieve definitively ensure that their condition remains intact are tempered glass or those that are made of hydrogel, which will be a better option for mobile phones with curved screen.
Screen protectors for the Find X3 Lite
The security and protection of mobile phones is one of the points that most concerns all users. Basically because no one wants the mobile they just bought to break, not even when it is several years old. And it is that the screen, in addition to being one of the most delicate components, is one of the most important for the usability of a smartphone. Hence the importance of using screen savers .
Hydrogel
This type of protectors are the next generation to plastics as it is a modified material to withstand bumps, falls and even probable scratches, and are also known as TPU screen protectors . In this case, we are facing one that has properties based on fatty materials such as oil, although we should not worry because it does not affect the screen, in any case it manages to limit which scratches or pits spread across the screen.
Frameless tempered glass
It is one of the most popular and for different reasons, including its resistance. It is one of the highest because it is composed of several layers that fulfill the functions we need.
At the bottom we find the silicon that is responsible for absorbing all the blows and that does not reach the screen of the device. It has anti-glare protection, one of the drawbacks that can appear on other windows or against the adhesion of water such as the screens themselves. In addition to that it will fully protect the screen and we will not have frames that can influence the vision of the panel. Of course, it will be the best option in screen protectors for smartphones if we are willing to make a greater outlay. Although this time we will have an offer that includes two.
Protector pack
This time we bring you some tempered glass protectors again , but this time we will have an extra that will come in handy to give greater security to the entire smartphone. In the following link that we will put you, we will leave you a pack that has three tempered glasses for the OPPO X3 Find Lite touch panel and, in addition, two protective glass pieces with which you can protect the rear photographic section of your mobile device. And, if we combine this offer with some of the following protections that we will show you, we will make our phone resistant to almost any bump or scratch.
Best OPPO phone cases
Today, we can find different housings that cover each and every one of the needs that we are looking for in order to increase the security of our mobile device. For this reason, we will present you with different types that can be located and with which we can both ensure our terminal to the maximum and the fact of being able to show its original design without any problem.
Rugged with magnetic ring
The first example that we can buy to brand our OPPO is this TingYR case that comes with a ring to improve the grip. In addition to that we will have a protection that will fully ensure each of the elements of the smartphone, since it has a totally robust structure. And, apart from the ring that serves us for greater support, we will have a magnetic area to easily place the mobile on a magnetic car holder. We can even buy it in up to three different colors: gray, red and black.
Glazed
This undoubtedly offers us a very interesting mix of materials. Since, although the edges are made of TPU , the back is made of tempered glass as is the case with the well-known screen protectors. This allows us two things, first the simple fact of continuing to show the design of our phone. And, secondly, that it protects the back from scratches when placed on any surface. It is a great option because this set of materials also makes it one of the most elegant. In addition, they can be purchased in up to ten different colors if you click on the following link.
Non-slip silicone shell
In this case we have the possibility of getting a silicone case that will be of great help for those users who have problems holding the mobile. Since this material is totally non-slip so it will ensure a better grip. In this example, it is only black. And most important of all, this case is capable of covering all four corners of the smartphone to protect it from bumps, drops, bumps and scratches. Of course, its price will be somewhat higher because it is a protection that has been designed by the Asian firm itself. So it will be the one that best fits the measurements of our OPPO Find X3 Lite.
From book to OPPO
This offers us the traditional aspect of this type of case, as it is the one that simulates the leather finish, it is a simile that gives the feeling of being legitimate leather, although it is made with high quality synthetic leather and flexible TPU. But the best is when we open it, since it has an arrangement in which on the left side of it we find the card holder, in which we can carry several bank cards. In addition, on the back of this card holder, there is also a wallet where we can comfortably carry our bills or other documents. On the right we have the silicone case for the phone. We will even have a magnetic closure so that it does not open easily.
360 degree housing
The OPPO Find X3 Lite is one of those smartphones that have a beautiful and careful design, which forces us, in a way, to want to show it off at all times. For this reason, we can choose a cover that ensures both its protection and the fact of being able to show its true design. And we can also forget in a way to have to buy a screen protector.
Therefore, in these cases, the ideal will be this protection 2 in 1 or also known as 360 degrees, since we will not only protect the back, but also the front of the mobile device. In addition, it is made of TPU materials, which will help to avoid the risk of breakage if we drop the phone to the ground.
Which one do I prefer?
After knowing the different offers that can be found on the Internet to protect the Find X3 Lite of the Asian brand. It is time to choose which one best suits what we are really looking for. The prices are more or less the same, rising a little more in those cases that have much more resistant materials or are designed by the manufacturer itself.
However, it is clear that the colors suit you, but if you are one of those who needs great resistance, the rugged or silicone that we have shown you will be for you. On the other hand, if in your case you are only looking for some protection, but want to continue maintaining the original style of the Note 10S, the ideal case will be the transparent tempered glass. And as for the protectors, being a mobile device with a curved panel, the best option will be the hydrogel protection.
However, if you prefer not to have any type of screen protector, the book-style or 360-degree covers are designed for you. Thus, you can completely forget about having to change the protector and if you opt for the first option you can save both your cards and your tickets. So everything will finally depend on those needs that you are looking to cover.