Not everyone is a sound snob, and therefore not everyone wants or needs high-end speakers in their PC. There are many users who are simply looking for speakers that are cheap and sound decently good, so in this article we are going to give you some ideas on which ones you should buy for your PC.
In fact, there are users who take this almost to the extreme and when they are designing the budget for their equipment, they choose a monitor with integrated speakers so that they do not have to buy separate speakers (or so that they do not take up space on the table). However, not everyone has a monitor with speakers, or even if they settle for something basic, they do prefer something that sounds a little better. If this is your case, you are in the right place.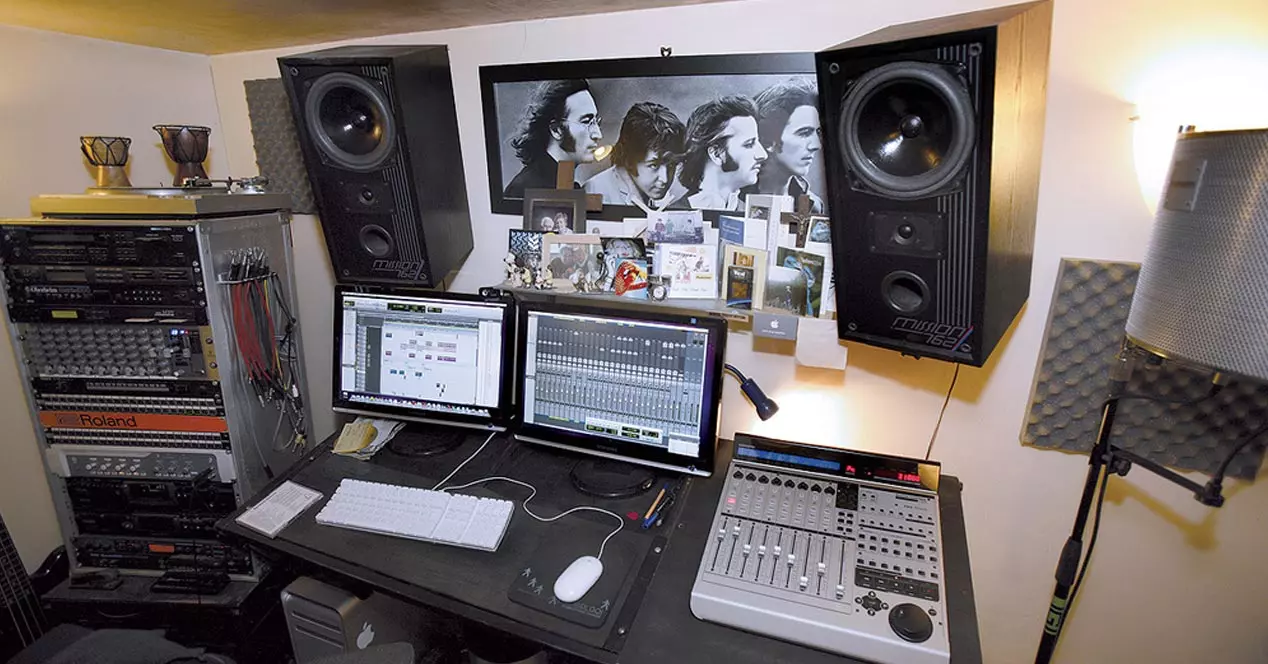 Good, nice and cheap PC speakers
Well, really some models may not be so "pretty" because this depends a bit on the tastes of each person, but below we are going to recommend some models that we consider to be quite good and that of course we can consider cheap. Now, don't think that tiny speakers for 6 Euros are going to give you a decent sound, what we are going to recommend you we do because it is going to give you a really good sound (but don't expect them to sound scandalous either, they continue being cheap speakers).
At present, the model of speakers for PCs that seems to us to have the best quality / price ratio are the Woxter Big Bass 95 , a pair of 2.0 stereo speakers that have the peculiarity that they integrate a passive subwoofer, so that the sounds Bass will not be in the background as there is no dedicated subwoofer.
These speakers have 20 watts of RMS power, which means you'll be able to use them at fairly high volumes without distortion. They connect to the PC via a 3.5 mm minijack connector (yes, you need to connect them to a power outlet for them to work as well) and have a volume knob on the front, another for the bass level, and an auxiliary input of 3.5 mm (in case you want to connect an audio source directly) and headphone output.
These speakers provide really good sound quality for their size, and also in this case the price goes along with it.
Now, if the price of these Woxter speakers seems too much for what you had planned to invest, there are also cheaper ones but they provide quite good sound quality (not so good, yes), such as the Logitech Z120 , some small-sized stereo speakers that have the advantage over the previous ones that you don't need to connect them to the electrical outlet, since by plugging them into a USB on your PC they will already have all the energy they need (this makes them ideal for laptops, by the way).
Of course, these stereo speakers have a power of just 2 watts RMS , so they are not much better than those that your laptop can incorporate from the factory. They are speakers to simply "have sound" on the PC if you don't have anything else, and if you don't want them to bulk up too much. In addition, they only incorporate a volume wheel that in turn serves to turn them on and off, neither more nor less.
These speakers are cheaper, but they are also quite inferior when it comes to sound quality. As we have mentioned, they are practically "just right" to have sound on the PC, so we cannot exactly expect a marvel.