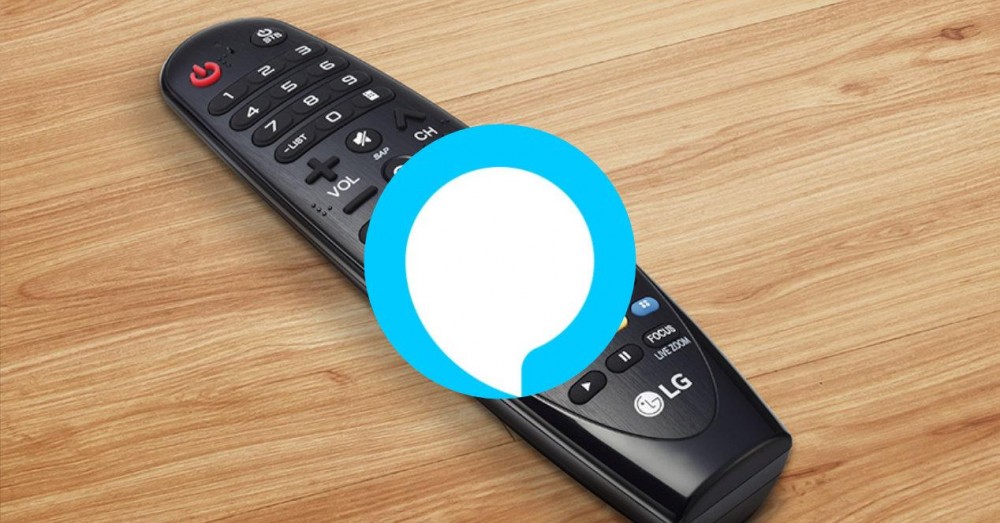 Alexa is still looking for new homes to conquer, so from a few days or weeks you can enjoy the Google voice assistant if you have an LG TV with webOS . Well, from LG or any other manufacturer that uses the same Smart TV system from the Korean manufacturer. Because you have to know that for some time they offer their platforms for others to use it, a smart move seeing the existing competition.
Alexa comes to LG's webOS
We have repeated it on more than one occasion, when what you really sell is services, you have to be on as many devices as possible. Because only this is how you can reach the largest possible number of users as well. This is something that streaming platforms learned a long time ago and that others are now seeing as the only way to continue growing. And yes, one of these actors on Amazon that already allowed you to enjoy your voice assistant on a multitude of devices. Well, now you can also use Alexa on smart TVs with webOS.
In the coming weeks, televisions with webOS will receive an OTA (Over The Air) update that will allow them to use Alexa on them. Once the new software is available, users can use the Magic Remote and its integrated microphone as a method to send the respective voice commands to the Amazon assistant, which will process them and execute the requested action.
Of course, LG televisions will not be the only ones that you can enjoy this update. The Korean manufacturer began offering webOS on a licensed basis to other manufacturers of Smart TVs who did not have the capacity to design their own operating system or, for some reason, did not want to fall into the bag of all those who use Android TV or Google TV.
So there will be many brands, in addition to LG itself, that will be able to offer integration with Alexa to their users. An option that will allow you to take advantage of all the options that, for example, are also already offered on the Fire TV. That is, you can use voice commands to change the channel, raise or lower the volume, choose input source and even run routines and other commands that you normally give to your smart speaker.
LG was not already compatible with Alexa?
If you have an LG TV, you may think that Alexa was already compatible with webOS. Well, the answer is yes, but not in the same way. Until now, to be able to use Alexa with LG televisions, what was done was to enable an own skill that allowed the connection between assistant and device.
If you had a TV with webOS 4.5 or higher, you could use the Alexa application on your Android or iOS device to install the Smart ThinQ skill. Once done and configured allowing its use and logging in with the LG account that you had to have created, you could start using the voice assistant.
Now it will be something integrated and it will not only remain in the brand itself, but also in the rest of the manufacturers as we said. And that will affect brands such as Advance, Blaupunkt, Eko, JSW, Manta, Polaroid, RCA, Seiki and Skytech among others.