The reproduction of multimedia contents of all kinds is something that has become a common task on any current PC. Thanks to the software solutions that we can use, we carry out this type of operation with content of music, videos, photographs, etc. Among the most used programs in all the balloons for this reproduction, we can make a special mention to VLC and Media Player Classic Home Cinema or MPC-HC.
Along with the open source software called Kodi, we could say that these are two of the most popular applications for this type of task. In fact, many users install several applications of this type on their computers to choose the most appropriate in each case. Despite their similarity in terms of functionality, the truth is that between VLC and MPC-HC there are some important differences. This is precisely what we want to talk about below so that you can choose the option that interests you the most at any given time.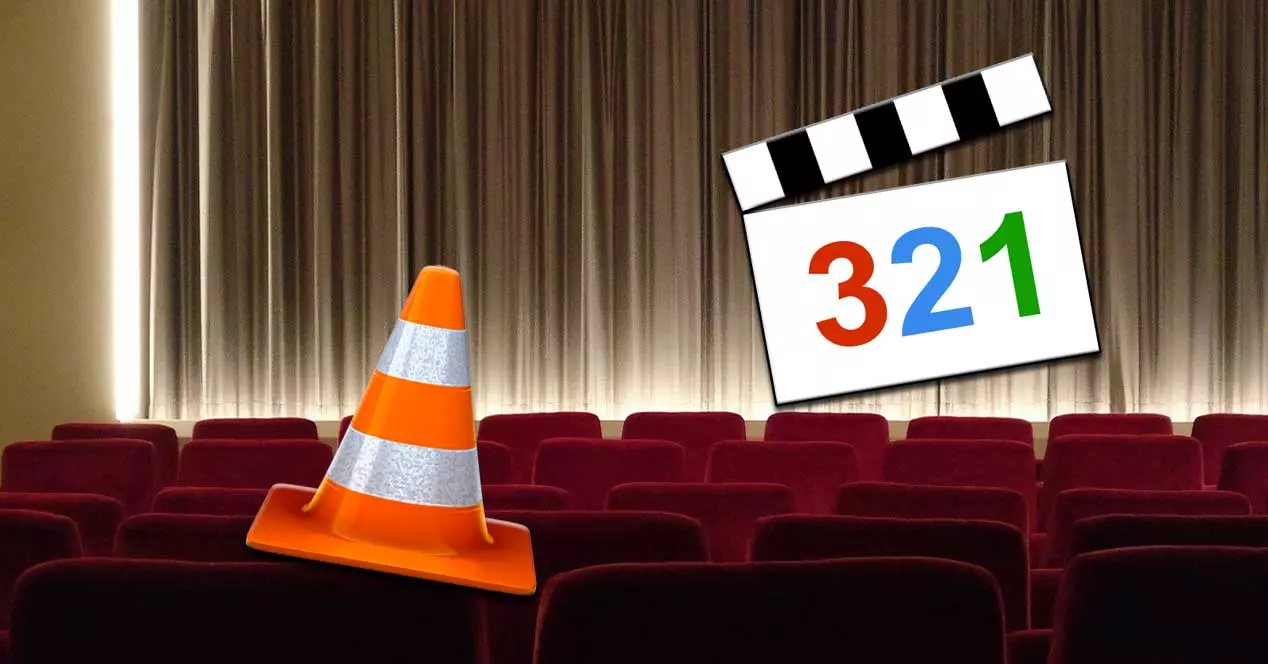 In these lines we are going to focus on these two solutions, which we will comment on, since in fact they are usually found in many computers . But what many may ask is which one we are interested in using in certain circumstances, something that we will clarify below.
MPC-HC is a player that consumes less resources
In the event that we have a somewhat limited team in terms of its internal specifications, without a doubt the best option is Media Player Classic . The reason for all this is quite simple, since it is a much lighter program than VLC and therefore consumes less system resources.
In fact, this is something that can be especially evident if we are dealing with high-quality video files. In that case, maybe if we use VLC we can find cuts in the reproduction, which is always a great annoyance. However, if we opt for the MPC-HC alternative, it is possible that these cuts will no longer occur.
VLC has a multitude of configurable parameters
It may also be the case that we want to fully customize the reproduction of these multimedia contents, whether they are audio or video . Although as a general rule the players are usually quite simple to use and start up, there are some that internally hide a huge amount of parameters and functions. A clear example of all this is found with VLC, which precisely makes it one of the most popular solutions of this type.
What we mean by this is that more advanced users who want to have maximum control over multimedia playback should definitely opt for VideoLan software.
Media Player Classic is more limited in terms of availability
As a general rule we are going to use, when reproducing these contents , a desktop computer based on Microsoft's Windows system. But this is not always the case, as there are users who prefer to use alternative systems such as a Linux distribution on their computers. Similarly, many use an Apple computer based on macOS.
We must bear in mind that, if we have a Windows PC, we will not have any problem when choosing one proposal or another. However, if we have a computer or device based on any other operating system, we will have to opt for VLC. The reason for this is quite obvious, and that is that MPC-HC is only available for the Redmond system.