The integration of assistants in mobiles is increasing and this leads us to be able to do more and more with them. Among them, one of the most advanced is undoubtedly Google's, popularly known as Google Assistant and which we can use with just one button, offering us many possibilities not to forget anything, perform calculations, know information or even send messages.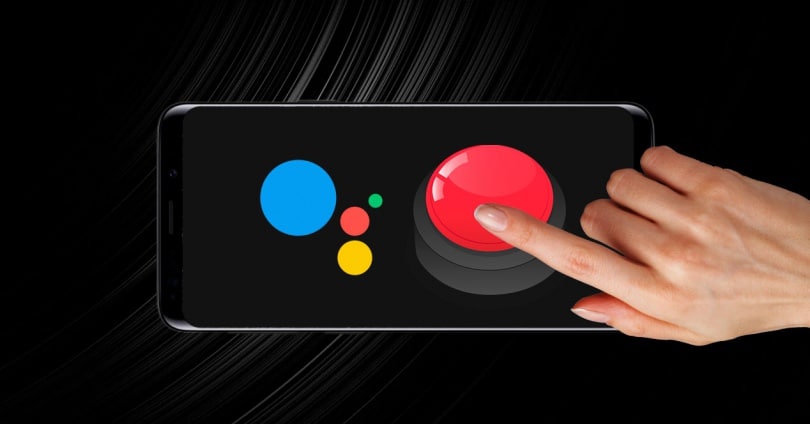 Many times we do not use this function because we do not have to slide our finger in the corners or not have to pronounce the famous phrase "Ok Google" that wakes up the assistant. That is why there is an option in all mobile phones to change the mechanism that we use to wake it up and base it on a dedicated button or the power button that all smartphones integrate.
Activate Google Assistant in Android Stock
We start talking about Android Stock, where Google smartphones have specific options for them. In the case of the Google Pixel 1, Google Pixel 2, Pixel 3 and Pixel 4 we only have to squeeze the smartphone to activate it, without having to give this function to the power button. We can even vary the intensity with which it is necessary to press it to our liking.
In itself in Motorola mobiles that integrate small add-ons or in Nokia models among others, there is a default option to use it on the power button pressed . We will only have to go into Settings> System> Gestures and activate this option. By holding down the power button we can see how the assistant begins to listen to us.
In Huawei phones we have an option already integrated in EMUI to facilitate the process, although with the arrival of Celia I am could change in the future. For now, all we have to do is enter Settings> Accessibility features> Shortcuts and gestures> Google Assistant. At this point we will only have to activate the option and each time we press and hold the power button, the assistant will wake up.
Samsung has its own assistant called Bixby and therefore it is interested in us using it, this complicates the process to change the dedicated button that some models have or even to use the power button. Therefore in One UI we do not have much to do if we want to use Google Assistant with a button and we will have to resort to the Button Mapper application available in the Google store.
To configure it we will only have to install, grant it permissions and then choose the button where we want to use the Google assistant. Once selected, we can choose between using a long press, double tap or any other method with the action of starting the Google assistant.
Among all the options that Xiaomi integrates, the option to customize the buttons to use Google Assistant could not be missing. In this case what we will have to do is very simple, we go into Settings> Additional settings> Button shortcuts and finally choose to start Google Assistant . Then it will give us several options to start it as we are most convinced.
The ColorOS customization layer also tries to make the process easier for us and therefore adds a simple method to wake up the assistant. To use it, we will only have to go into Settings> Smart options and select the option that allows us to wake up to the east just by keeping the power button pressed.
Set up Google Assistant on OxygenOS
In OnePlus mobiles we also find an option to wake up the Google assistant. To configure it we enter the Settings> Buttons and gestures, then we activate the option to quickly activate the assistant application and the process will be completed.