TikTok has incorporated a new function that will allow you to take advantage of two of the features that are currently most popular within the platform itself. These are none other than Duos and the option to remove the background, very creative options that now merge to make way for Green Screen Duet or Duos with a green background.
TikTok continues to bet on creativity
In TikTok they are very clear that giving new tools to their users is something very important. Because in order for them to create completely new content, they must have the maximum number of options. That is why they do not stop adding how many things come to mind as long as they add all those creative possibilities that allow generating new forms of expression.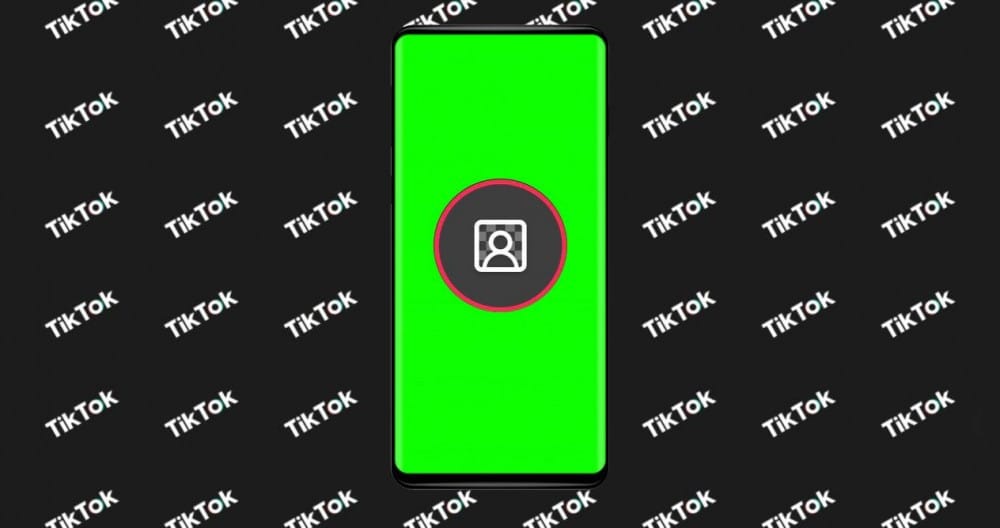 The last function to arrive has been Green Screen Duet, although you may not have it activated at first. If so, don't worry, it will be a matter of time (very little) before you see it appear and then you can use it as many times as you see fit.
However, before continuing and explaining how to use it, it would be interesting to be clear about what exactly it consists of. Which is not difficult to know if you already know both the subject of Duets and the use of the green background or elimination of the recording background. But suppose not, you just came to TikTok and are looking for how to make more eye-catching videos. In that case, let's talk about both options.
The TikTok Duos
We started with the TikTok Duos , one of the most important creative tools of TikTok for all the possibilities it offers. And it is that this feature, in the first place, has been on the platform for a long time and in the second place, it basically consists of allowing the user to react to a video published within the platform or use it as a collaboration to create something completely new.
The issue of reactions may not need any explanation, and the issue of collaborations hardly needs any explanation. You will have seen the first ones on numerous occasions for the same purpose, reacting to something that has been seen, such as a trick, curiosity or even comment or anything else that has been seen in a video on the platform.
The topic of collaborations can be more interesting and is mainly used by all those who want to create music videos. Because, for example, they offer the opportunity to "sing" along with the user's favorite artist or improve a version by adding new voices, instruments, etc.
Green background or removal of background
The second feature that has become very popular in recent months is the green background or also known as Chroma key in English. This is a technique that has been used in the world of cinema for many years and of which we are convinced that you have already heard or seen how it is used.
Even so, it basically consists of a single color background (usually green or blue) that specialized software is able to eliminate in order to insert a scenario that doesn't really exist in its place.
Well, the current capabilities of mobile phones and other camera devices allow us to run software capable of identifying the user and eliminating everything around them. It is true that depending on the background and other aspects the clipping may be more or less precise, but in general it gives a lot of play and if you take into account how everything is processed, the results are not bad at all.
How to use Green Duet Screen on TikTok
Knowing already what Duos are and that other option that allows removing the background of a video, the new function called Green Duet Screen is nothing more than a combination of both to be able to create new content as a reaction or collaboration where the original video published on TikTok it will become the background of the new one.
To achieve this the process is as simple as you can read below, because it is basically going to create a new Duet :
Open the TikTok application and start to see the content that is shown to you
When you find one that you would like to use to create a Duet, hit the share option
If its creator did not disable the option to allow the use of its content in Duos, you will go to a new screen
In it a new menu will appear where before there were three options and now a fourth appears
That fourth option is the one that allows you to use Green Screen
Select it in the design menu and your smartphone camera automatically cuts you out and places the original video behind you
Now you only have to record your Duet as you did until now
Apply possible adjustments to the volume of each video and once you have it, click on it.
Ready, you have your new duo ready to publish and take advantage of these new creative and expressive capabilities that TikTok offers
Imagination to the power
As you can see, the use of Green Screen Duet does not entail any kind of extra complexity compared to the design options offered by the TikTok Duos until now. So the next step is to experiment with it to see how you could take advantage of it on your future TikToks.
Logically, the video used as a background will increase the creative possibilities , but surely with the passage of time and after seeing some examples, many more ideas will come to you. If you think not, while you can see these examples to give you an idea of things you could do, although the more you experiment, the closer you will be to that creativity that continues to reign in the network of short videos par excellence.
What do you think of these examples? Do you see the future? Will you dare to make your own Duets with the use of this new green screen background design?