Most routers, NAS and even DAS on the market have one or more USB ports , when in theory it is not something they need. So do you know why they wear it? In this article we are going to tell you why your router, NAS or DAS has a USB port, and what you can use it for your own benefit, since as you will see after reading the article, it is something you can take advantage of.
---
---
Generally, this USB port is located on the back of the router, although in the case of NAS and DAS we can often find it on the front to have easier access to it.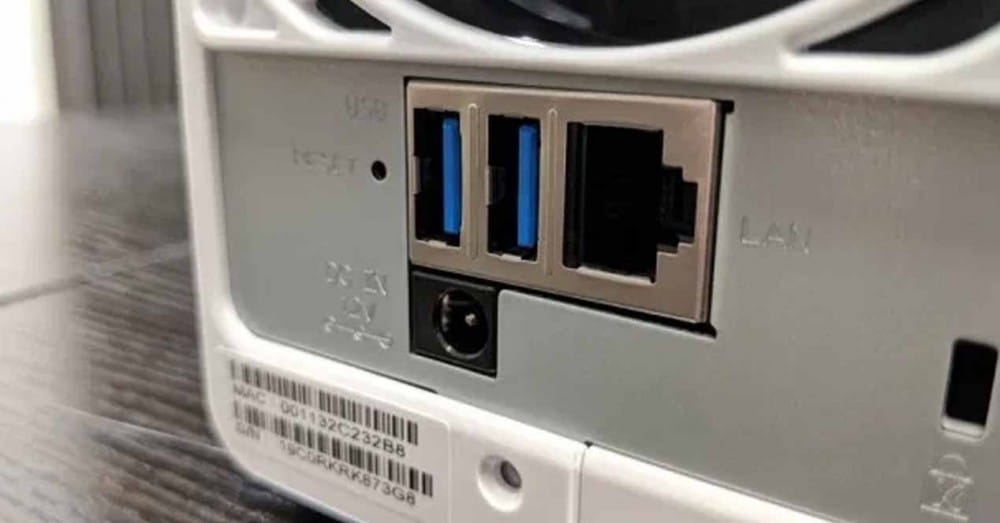 So why use this USB port? We will see it below.
What is the USB port of the routers for?
Let's start by looking at what we can do with the router's USB port.
Update firmware or change operating system
As a general rule, routers have an automatic system to update their firmware (in the case of operator routers), or failing that it can be updated directly from its interface through the Internet (in the case of neutral routers) . However, this is generally limited to the versions offered by manufacturers, and the USB port can be used precisely to update the firmware, with the difference that you can put the one you want (like previous versions), including other operating systems for your own router.
Of course, you must be careful if you are going to do this because it is a sometimes complicated method and that can cause the router to be unusable, so make sure that you are going to install a compatible and tested version so that it works correctly. Of course, check to see if the router has specific instructions for updating its firmware through the USB port.
Connect a printer
Another function of the router's USB port is to connect a USB printer and turn it into a network printer, so that all the devices you have at home can print through it and not only the PC to which you had it connected.
In this case, the router will become a print server and you will have to make the configuration through its interface. Each router is different, but it is normal for it to be as simple a process as following the steps of a wizard. Once configured, you can use a USB printer through the IP assigned by the router, as if it were a network printer.
Connect storage media
The third most common function of the routers' USB ports is to be able to connect storage media. As with the printer, that disk or USB pen drive that you connect to the router will become a means accessible from your entire internal network (or even external if the router allows it), and the router will act as a file server.
Again, this must be configured from the router interface, but as a general rule it is a very simple configuration from which you can create a shared resource on the network to access the contents of the USB drive that you connect from any PC on your local network.
NAS USB port
Many NAS devices also have one or more USB ports, so let's see what we can do with them.
Storage device
Connecting an external hard drive or a USB flash drive to a NAS can serve both to expand its storage and to be able to create a new shared resource and access said storage medium from any PC on the home LAN. Of course, it will depend on the brand and version of the NAS on which you can do one thing, the other or both.
Provide the NAS with WiFi connection
Some NAS also support that you can connect a WiFi receiver through its USB port, so you don't have to physically connect the NAS by Ethernet cable as you would be providing wireless connectivity with it.
Compatibility with this ability will depend on the NAS model, and in any case you will have to access its interface to configure it.
Other options to use the USB port of a NAS
There are a few other things that can be done with the USB port of a NAS, but just like before they depend a lot on the model and its features. For example, some support updating their firmware via USB just like routers, and some others also support connecting USB printers to make them network printers, just like routers.
The DAS USB port
Some DAS (which, in case you did not know, are like NAS but without a network connection) also incorporate a USB port, but in this case their purpose is unique: to connect another storage medium, such as an external hard drive or a pen USB drive.
In this case, the purpose is normally twofold: on the one hand, to access the content of the device that you connect as one more DAS unit and thus not have to occupy another USB port, and on the other hand, it generally serves to automatically dump the content of the drive you connect to the disks you have in the DAS.
---
---