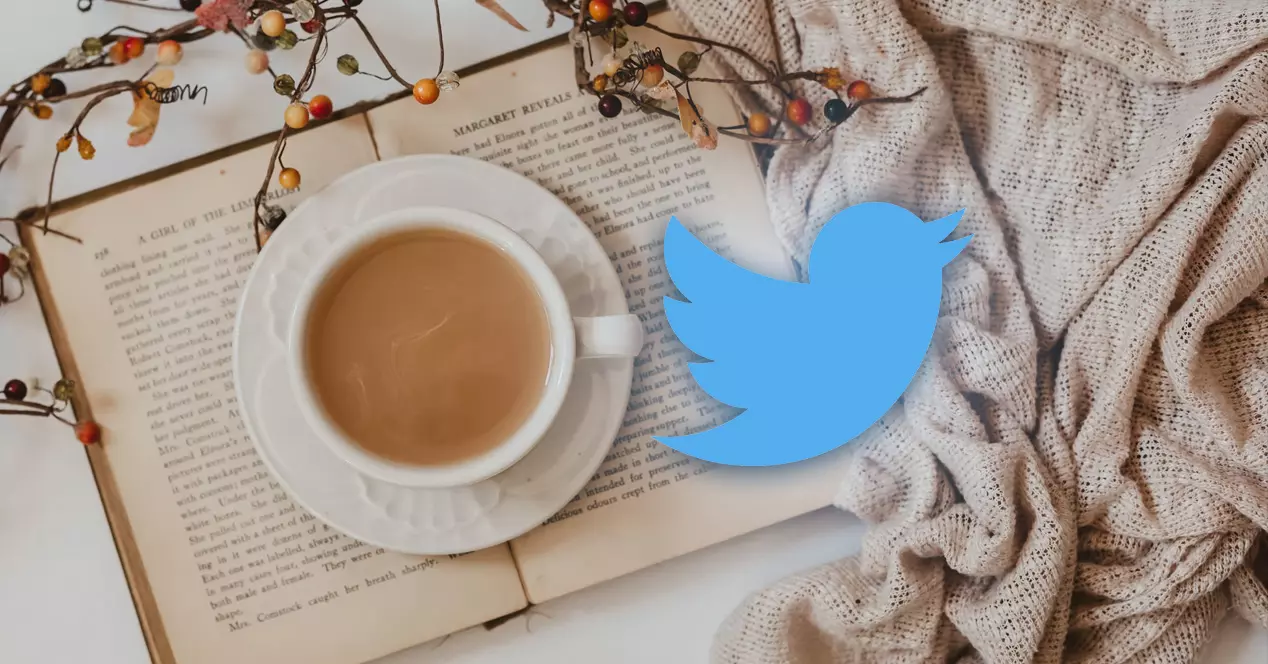 You may be one of the users who enjoy viewing recipes on social networks, use them to keep up with the latest news or follow your favorite influencer in their day-to-day life. These content creation platforms have given us a lot but, unfortunately, they also take it away if we allow ourselves to be influenced by the negativity of others. So to mitigate this a bit, we've rounded up some of the best inspirational quote on Twitter accounts .
Twitter: a source of hatred and negativity
Social networks are very useful in our day to day but, like everything that is published on the internet, it also has a "dark" part.
Twitter is one of the main services in which many users complain about the hatred and the little respect that is breathed. It seems that the anonymity that the Internet gives us is the perfect excuse for many who, as the Anglo-Saxon public would say, are dedicated to launching "beef" in the form of a 240-character message.
Luckily, there are other users who decide to be just the opposite extreme of the previous ones. They use the influence of their posts to promote good vibes and positivity on a social network like Twitter. It is true that, at times, the excess of this type of content can be "cloying" or too "Mr Wonderful" (the main promoters of this movement today). But we believe that a little content that inspires us to have a good day is a better option than, on the contrary, frolic in the opinions and negative content that many others promote on networks.
Best accounts of inspirational phrases on Twitter
Therefore, and as we have commented in the previous lines, to encourage and inspire more people and promote that positivity that we would like to see in networks, we have compiled some of the best accounts with inspiring phrases that you will find on Twitter .
The first of the accounts we want to talk to you about is, in turn, one of the most popular on Twitter for this type of inspiring content. Specifically, the Billonaire Secrets profile focuses on those phrases that could lead you to improve at the work level, inspire us to try to achieve our goals and, of course, improve as people.
One of the best phrases on this profile, which already reaches more than 3.4 million followers on Twitter, is the same one that is currently anchored on its wall:
Don't pretend to be someone you aren't. Be you. Because you are great as you are.
Psychologist Axel Ortiz ( @mirandoenmi )
That these types of inspiring or motivating phrases come directly from a Psychologist, the truth is that they increase even more the confidence that we can have in them. Specifically, this is the profile of Axel Ortiz , a psychologist who already helps improve the lives of more than 225,000 users on this social network with his phrases and lessons.
Whether you have problems in love, work, socially or of any kind, his phrases will help you. One of our favorites is this:
Missing someone who does not want to be with you is a huge contradiction, you do not need that person, I would say you have plenty.
You remember the actor Luis Merlo , the one who played Mauri in the series Here there is no one who lives or Bruno in La Que Se Avecina, because he also enjoys broadcasting through social networks. In his Twitter account with almost 130 thousand followers , he publishes many motivational, inspiring and self-improvement phrases. An example of these phrases, being one of the ones we like the most, is this:
A phrase that sums up very well how quickly time passes: "Time is what lies between a laugh and a cry"
Phrases and life advice ( @Ignacionovo )
On the other hand we find the profile of Ignacio Novo , to whom he has given the name "Phrases and life advice". A journalist and writer who publishes many phrases of improvement, motivating and that will inspire you to continue growing and striving for your goals. His account is followed by almost 85 thousand people .
In our opinion, one of his top phrases is currently anchored to his Twitter profile:
There will be one last time you travel to a place, one last time you pet your pet, one last time you hear the voice of a loved one, and you won't know until that moment is gone and it's too late to turn back. Live it all with the excitement of the first or last time.
We continue with more inspiring phrases thanks to Lina , a Spanish woman in Buenos Aires. Lina's account, which already reaches 68 thousand followers on this social network, has many phrases and reflections that will help us move forward in difficult times, to realize the mistakes we have made or to improve as people.
If you are one of those who find it difficult not to be reckless, this phrase that he published in his account may help you:
Speaking is easy, but keeping quiet requires prudence and mastery. Remember … That your words are more important than the silence you break.
Psychologist Luis Persot ( @ psicologia21 )
As we mentioned before, having a professional like Luis Persot be in charge of transmitting these types of phrases will inspire us even more if possible. His account now reaches 48 thousand users on Twitter, whom he tries to help and motivate on a daily basis, in addition to offering online and face-to-face therapy.
I'm not interested in going where everyone goes. I'm not interested in doing what everyone does. I am not interested in shining as everyone shines. I have my own magic, I have my own fire and I will make it burn my way.
Last but not least, we have Sandra's account. A user who is dedicated to compiling these types of motivating and inspiring phrases to make our day to day easier. Currently more than 20 thousand people follow him on this social network, but we have no doubt that it will continue to grow. One of the best phrases that we have seen lately on your profile is this:
You can see your fatigue, but keep trying and don't give up, every effort will be worth it.