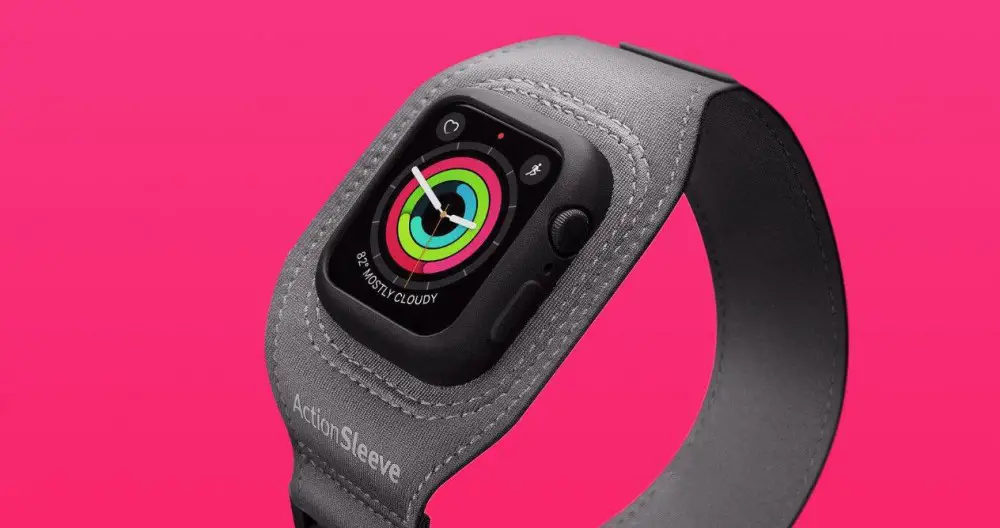 The Apple Watch has become the ideal companion for many athletes regardless of their level. In a tool that helps to be motivated while allowing you to have control of the amount of exercise you do, calories burned and much more. Therefore, if for you it is also essential when you train or exercise, this new accessory from Twelvesouth for the Apple Watch could be of interest to you.
ActionSleeve 2, a bracelet to wear your Apple Watch
There are many users who purchase the Apple Watch mainly for its health-related capabilities, from the measurements it makes of heart rate or blood oxygen to the quantification of different sports activities or those options it offers to keep you motivated through the subject of ring closure, etc. In addition to because they can listen to music from the Apple watch.
Most of all these Apple Watch users wear it as designed, like a watch. With its different straps attached to the wrist. Although there are those who in certain sports activities do not seem the best option , hence they stop using it or directly do not consider doing it because they would prefer another option such as being able to use it as a bracelet. Either for convenience or directly for safety for them or the watch itself.
If you are one of them, pay attention to the new accessory presented by Twelvesouth that is neither more nor less than that, a bracelet to place the Apple Watch on it and be able to continue enjoying all its advantages in a place where it would disturb less and could even until it is more comfortable for certain sports activities.
Made of polyurethane, this bracelet allows you to securely adjust the Apple smart watch and thus be able to use it more comfortably in a wide variety of sports activities. Sports that it is not that you could not do putting it as a watch, but that it is true that for many it would improve the experience. Because who has not taken off his watch when he has gone to the gym to train or play tennis.
If you did that to take off the watch too, why were you going to leave the Apple Watch now. Or rather, still wanting to leave it to you, why not do it better in a more comfortable place than on the wrist.
Price and supported devices for ActionSleeve 2
This new bracelet, the second version launched by Twelvesouth for the Apple watch, will be available at a price of 39.99 euros . A somewhat high cost, it is true, but more or less on a par with similar proposals of this type. Which must guarantee quality materials so that they do not turn ugly quickly due to sweat and exercise itself.
Furthermore, the bracelet must also be able to assure the wearer that the watch will be perfectly fastened. Because no one would want to see their Apple Watch flying through the air.
Regarding compatibility, there are versions for Apple Watch 40 and 44 mm models . That means that users of a Series 4, Series 5, Series 6 and Apple Watch SE will be able to get hold of it.