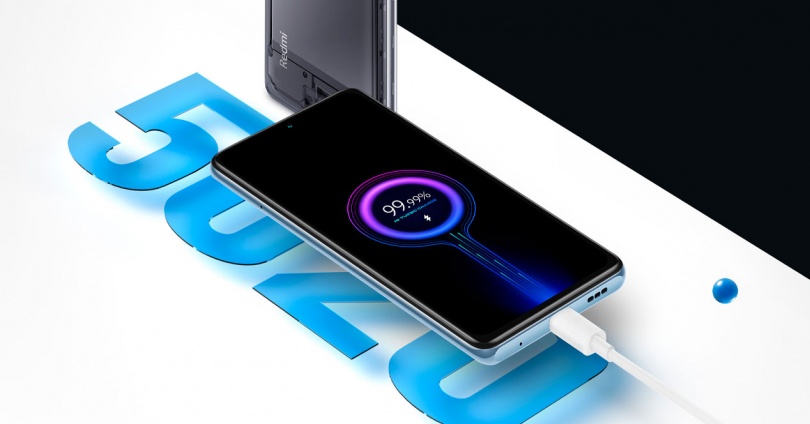 One of the keys to Xiaomi's success lies in the large number of smartphones it launches on the market, which can be overwhelming and confusing for users. However, with the Xiaomi Redmi Note 10 we are seeing this even more repeated and it is that there are already an infinity of models that bear this name to which two new terminals that have been filtered will be added.
Its serial number was recently discovered, which gave us clues that something similar to what we had seen previously could be presented soon and this has happened, since we already know that next week and more specifically on May 26 at 2:00 p.m. 00 hours in China, the Redmi Note 10 Pro 5G and Redmi Note 10 Pro + 5G will be presented .
The first image of the Redmi Note 10 Pro 5G
Along with the poster that announces the presentation, the back of one of these members who join the Redmi series is also shown, which given their name will have as a model more similar to the Redmi Note 10 Pro and in turn the Redmi Note 10 5G that In Spain it has already been presented, but nevertheless it will do so together with these two models in China on the indicated date.
As the image allows us to see, the camera model grows in consideration and gains prominence, so that in addition to the integration of 5G that the name allows us to foresee, we could see changes in its cameras, making it its strong point to convince all those that this year's Redmi series were scarce in the photographic section.
The changes that will integrate the new Redmi
Looking at the leaks that have occurred, we can know that the Redmi Note 10 Pro will have inside the Dimensity 900 processor that would provide it with the aforementioned 5G technology. On the other hand, the Pro + model would bring with it the Dimensity 1100 , but on the rest of the sections we have little data to provide. In terms of design we have already seen the changes in the cameras, but in construction and screen everything could remain the same and mainly affect the changes to the chip as other times the firm has done.
We can only wait for the presentation, which will not be held only for these smartphones, but Xiaomi will take the opportunity to present other gadgets and products. In this event we could also find out if these two terminals really arrive in Spain or are only in China, something that for now remains in doubt and is difficult to find out taking into account the overwhelming catalog of the firm.