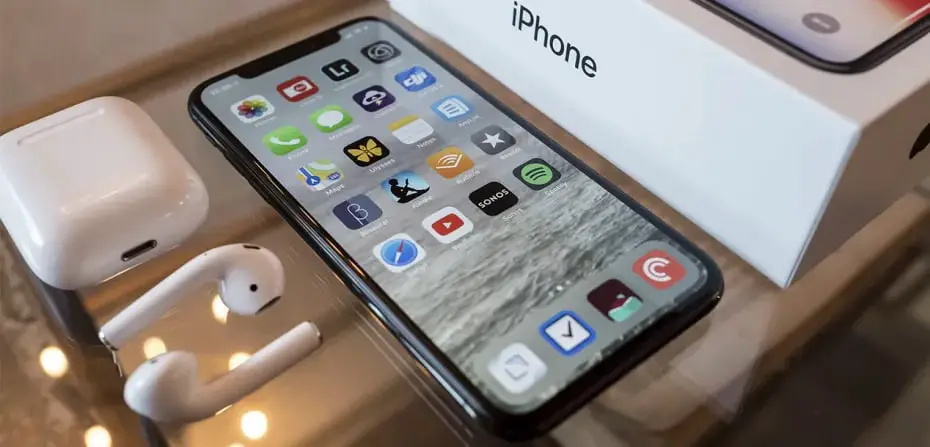 If you are thinking of changing your smartphone and that also implies a change of operating system, quiet. Whether you go from iOS to Android or from Android to iOS, the procedure is very simple and you won't have to worry about losing any information. You will take all your contacts, photos, calendar appointments, etc. So, let's start and see how to transfer all your information from one device to another.
How to transfer all your data from iOS to Android
If you have decided to leave your iPhone behind and make the leap to Android, it is very likely that you are wondering how to transfer all your data from one phone to another. Many manufacturers offer their own apps to do the migration, although there is a completely valid and universal method for any phone, either from iOS to Android or from Android to Android. If you are going to copy the data from iOS to iOS you will use the iCloud backups.
Before starting, you must ensure that you meet minimum requirements to be able to migrate data. First, have access to both devices and they are turned on. Then, have Wi-Fi and internet connection. Finally, have a Gmail account .
The latter, having a Gmail account, is essential to access Google services and download applications from the Play Store. So, in the case of not having one, when you go to create it, choose well what the username will be.
With all this controlled, the next step is to install the Google Drive application on your iPhone. Then log in with the Gmail account and go to the settings. There you will see an option to make a backup. This option will create a copy of all your data, from photos to videos, calendar events and even contacts you may have on iCloud in the Google cloud. This process will take more or less depending on the amount of data you have.
Logically, it is the photos and videos that can occupy the most, so our advice is to keep the unlimited space option active. That applies a slight compression and optimization in the files, but it is more interesting if keeping the original is not precisely a priority for you. If they were not many photos you can always take advantage of 15 GB of space offered by the free account.
---
---
Once this first backup on Google Drive is completed, it is time to transfer the data to the Android phone. As you may already be imagining, the process is as simple as starting the phone and in the configuration wizard choose the option to restore from a backup . That will search for possible existing copies in Drive.
In a few more minutes you will have all your perfectly migrated data from the iPhone to the new Android phone. The only thing that will not be copied will be the applications, although there may be Android versions of them. So you will have to go to the Play Store and download them manually.
How to transfer your data from Android to iOS
As before, transferring data from an Android phone to an iPhone is very simple. All you have to do is download the Move to iOS application on your Android device. Next, the iPhone will create a Wi-Fi network to which the Android phone will connect and start transferring all the data you select because you are interested in transferring from one phone to another.
In a matter of a few minutes, the total time will depend on the data you have, you will already have all your information on the new iPhone and you can use it with total normality and without having to waste time in manual processes.
Extra: how to transfer WhatsApp messages from iOS to Android or vice versa
Keep an eye on this because this can be very important for you or that person you are going to help transfer your data from one operating system to another. How to copy your WhatsApp chats and data from one phone to another?
If you are going to transfer data from Android to Android or from iPhone to iPhone it is very simple, you make the backup in Google Drive or iCloud and you simply have to restore it to the new device and that's it. But what happens when it is between different operating systems, because you will have to resort to third-party applications.
A simple internet search will give you different options, but our recommendation is Dr. Fone. It is a paid application, although it can be downloaded for free . Once you do go to the option to Restore Social App and then to Restore WhatsApp messages. With both devices connected to the computer, it is only a matter of checking on the destination mobile and waiting for the entire process to finish.
Ready, now yes, you have already migrated all your data from one phone to another. Even so, check well before deleting or restarting your old smartphone so as not to bring you unpleasant surprises.