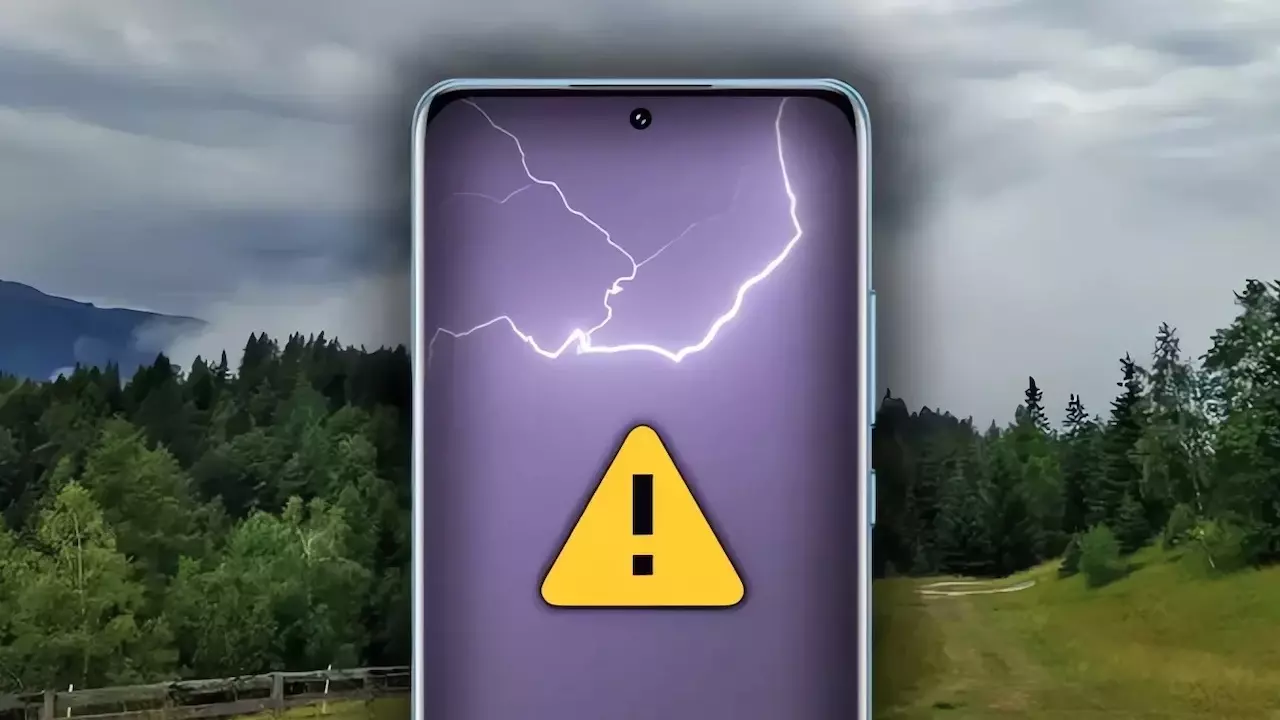 In today's world, having access to reliable weather information right on your mobile device is essential, whether you want to stay ahead of climate change, plan your trips, or organize events. While many smartphones come with built-in clock widgets and system weather apps, they may not always offer the most accurate and up-to-date weather data. That's why external weather applications have become indispensable tools for staying informed about weather conditions year-round.
Here, we recommend some top-notch weather apps that provide live and last-minute weather information, ensuring you're never caught off guard:
Live Weather
This app offers real-time weather updates for your area and any location worldwide.
Notable features include storm notifications and alerts from AEMET (the State Meteorological Agency) upon entering the app.
Live Weather provides detailed forecasts, lightning tracking, temperature and wind chill, sunrise and sunset times, weather radar, and rain maps.
Premium options are available for additional features, but the free version offers plenty of functionality.
Weather 14 days – Meteored
Get detailed weather forecasts for any place globally with this user-friendly app.
Access temperature, humidity, pressure, wind, rain, UV index, and more.
Explore weather maps, graphs, alerts, and news related to weather conditions.
This app is widely downloaded and provides accurate and free weather information.
The Weather Channel
Known as one of the world's most accurate weather forecasters, this app offers alerts for extreme weather events, storms, hurricanes, wildfires, and more.
Features daily forecasts, live radar updates, customizable alerts, and a weather forecasting tool for up to 15 days in advance.
You can select specific alerts, such as daily rain forecasts or significant weather notifications.
Climate – Weather Forecast
This app detects weather conditions, helping you stay prepared for meteorological challenges like typhoons, thunderstorms, and hurricanes.
It provides real-time radar data and notifications based on your location.
Climate – Weather Forecast offers accurate weather information and is compatible with locations worldwide.
AccuWeather
AccuWeather offers detailed weather forecasts, including information on rain chances, air quality, wind, cloud cover, and UV index.
Live radar lets you track storms, snow, ice, and temperature fluctuations.
While the interface may seem complex initially, it provides comprehensive weather data.
Rain Viewer: Weather Radar
Rain Viewer excels in providing reliable rain forecasts and warnings, with a straightforward design that focuses on essential information.
The app's radar displays rain warnings in various colors to indicate severity and urgency.
Rain Viewer is dedicated to meteorological phenomena, especially rain, and provides high reliability.
Carrot Weather
Carrot Weather delivers standard weather information, but what sets it apart is its customization options and personality.
You can select the app's customization level, from professional to overkill, and even choose a political tendency for added personality.
Access daily temperatures, weather conditions, moon phases, and UV index with a touch of humor.
Flowx
Flowx, formerly known as Weatherbomb, is a comprehensive app for weather enthusiasts.
It offers various weather charts, forecasts, and maps in an animated timeline format.
Users can access data overlays for precipitation, clouds, and wind direction, making it ideal for those who enjoy in-depth weather analysis.
When choosing a weather app, consider your specific needs and preferences, such as receiving alerts, using widgets, or accessing additional information like moon phases and tide times. Ultimately, the most critical factor for a weather app is its accuracy in providing reliable forecasts, allowing you to plan your day with confidence.