Surely if they told me about it a long time ago I would not believe it, but currently we have reached a situation in which I miss the new iPhone SE and I am looking forward to it.
Its launch will be key for the brand, so everything will make us think that it will finally be presented in the smartphone market, although it will take time to arrive. Its release date has been rumored for a long time, and there are even those who have dared to say that it will not be presented at any time.
The truth is that it will surely be on sale in the international market next year, and we already need it!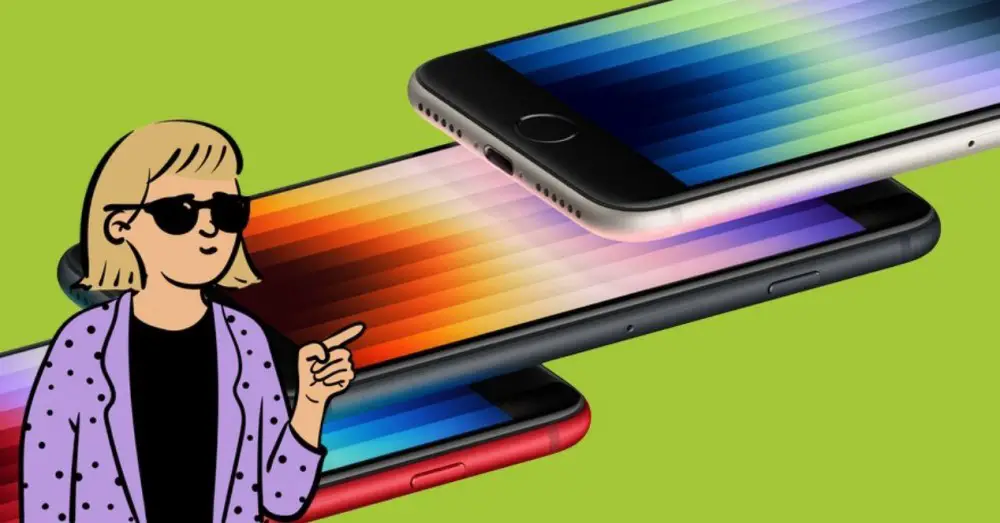 Apple is in trouble
The company is having sales problems, on the one hand, because the most basic models are not having the desired reception and on the other because the most desired have experienced many problems with their distribution.
The iPhone 14 and iPhone 14 Plus have arrived on the market with few new features and a large price increase , which has meant that few have been interested in either of these two models. Fans of the latest from Apple prefer to pay a little more for much better features.
Criticism for the little innovation of the latest iPhone 14 has been increasing and has affected the company's results. The Chinese pandemic and other factors have made it difficult for many iPhone 14 Pro buyers not to have their phones in time for Christmas or for the desired date.
Both factors have meant that many people have opted for other brands, models from previous ranges that have lowered their prices or have opted not to buy the new models, hoping for great improvements in those that are presented this year.
Neither the lack of units in the Pro models has pushed users to opt for the iPhone 14 or iPhone 14 Plus because they do not provide more than their predecessors, which for their part are now cheaper.
Apple needs users with a lower budget to buy brand phones , but they have not succeeded with their most basic models. His hope would lie in the new iPhone SE , but everything indicates that it will take time to wait.
It won't arrive until next year
As we have been able to learn, the new iPhone SE 4 will not arrive until next year, so it is most likely that it will not be presented this year 2023 as previously planned. We will have to wait for that date to find out all its features and innovations in a low-priced mobile.
Users with a lower budget will prefer to wait for it to arrive before buying one of the new basic iPhone 14, since this new SE model will have the same Apple A15 Bionic processor at a much lower price.
Although the wait is long, it is worth it for the improvements that it will also bring with respect to the iPhone SE 2022, which for its part has not had many sales either.
The innovations that are expected in the new cheap iPhones are a great incentive not to be in a hurry to buy these new phones. Within them, it is speculated that they will have wireless charging (one of the great shortcomings of low-cost iPhones).
In addition, they could have a larger screen, so if the new basic iPhone 15s don't get their act together, they will also be outclassed by the brand's cheapest models. What do you think about it?