The fingerprint reader is the tool that I like the most to protect the phone from the first moment I tried it. When you use it for the first time, you can't do without it because it's super comfortable, but it doesn't always work well.
This problem has been occurring for several years and although little by little it has evolved, there are days when it seems to not want to work. Sometimes you get frustrated because you don't know what could have happened, and other times it's something you have to deal with every day because your phone doesn't seem to want to recognize your fingerprint.
I will tell you some reasons why it is due and what I have done when it has happened to me.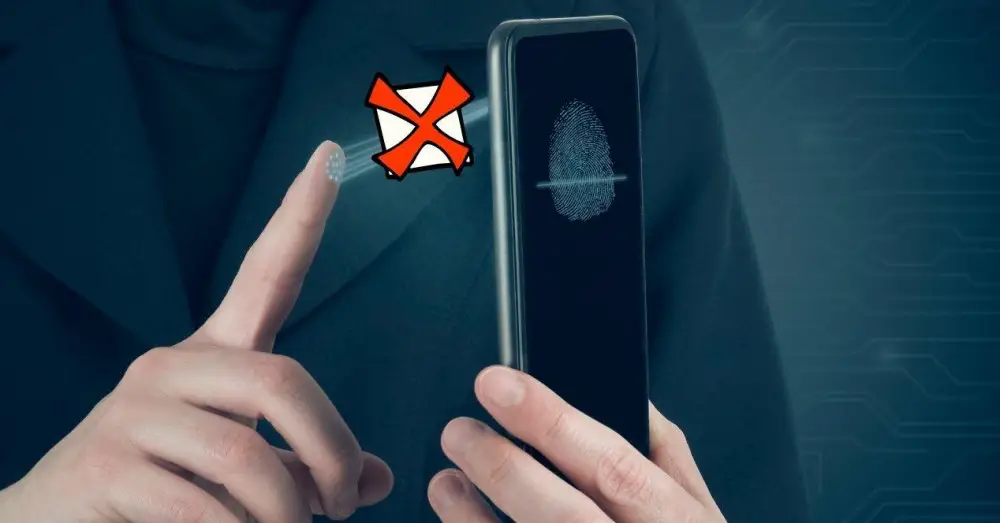 Your finger is to blame for the reader failure
The day you activated it for the first time, it may have worked wonderfully, however, now it doesn't read your fingerprint . This is a problem that can occur for many reasons, including some of the most common. If you try to unlock the smartphone after running your hands through water, sweat or other situations that involve moisture, most often you will find it impossible to access the phone.
Other times it may be due to the cold, because the finger does not transmit feasibility or the tips of your fingers become dry, which prevents the correct operation of the sensor. We cannot ignore other situations of walking around the house, those that happen when we place our finger in the correct position.
Change the screen protector or case
This is a basic check, but it may be that there is something that affects it not working, such as that it is on the screen and is not compatible with the protector you have, or even with the case if you have one that can make it difficult to use. .
In this case, remove the case, protector and check if it now works correctly. The protector may not have adequate sensitivity, may be faulty, or may not support this feature. If you don't have any of these accessories, go to the next step.
Re-register the fingerprint
If the problem is that it does not recognize your fingerprint for the aforementioned reasons, something you can do is put your fingerprint on the mobile again . This way it will better recognize your footprint with updated data. To do this, go to your mobile settings and follow the steps indicated.
The section can be passwords and security or another similar one. Although you have probably gotten used to doing it with one finger, another interesting trick can be to try another finger , or add a new one, in addition to the main one, for when this type of problem arises.
Go to Mobile Settings
Look for the Passwords and Security section
Click on Unlock with fingerprint
confirm the pattern
Erase the trace you had
Click on Add fingerprint
Move your finger until you fully recognize it
Follow the steps and confirm.
If you wish or consider that this is the problem, you can change Touch to press or vice versa in the recognition method
The route may change depending on the mobile, but it should be similar to this. Once you've done that, try to see if it works.
If the mobile is old, you might have to change it
The problem may really be that the mobile is already a few years old and the fingerprint reader has suffered from so much use, especially if you use it in bad conditions such as adverse climates or due to your profession, it is not of good quality or it is damaged by the passage of time. This can happen to us both with fingerprint readers on the screen, as well as on the side or the back, there are times when the solution is only to go through the checkout again.
In this case, try to clean the mobile correctly , make sure that it is not due to some problem with your mobile such as a recent update or that it needs to be updated. It may be that it has fallen or suffered a blow, and taking into account that it is old, it is not worth it for you to fix it.
A less drastic solution is to change the security method such as the pattern or password, although if you have gotten used to it and cannot live without it, you may consider buying a new one. However, this problem can appear on a new smartphone over time, at least you will always have the solution of using the classic PIN.