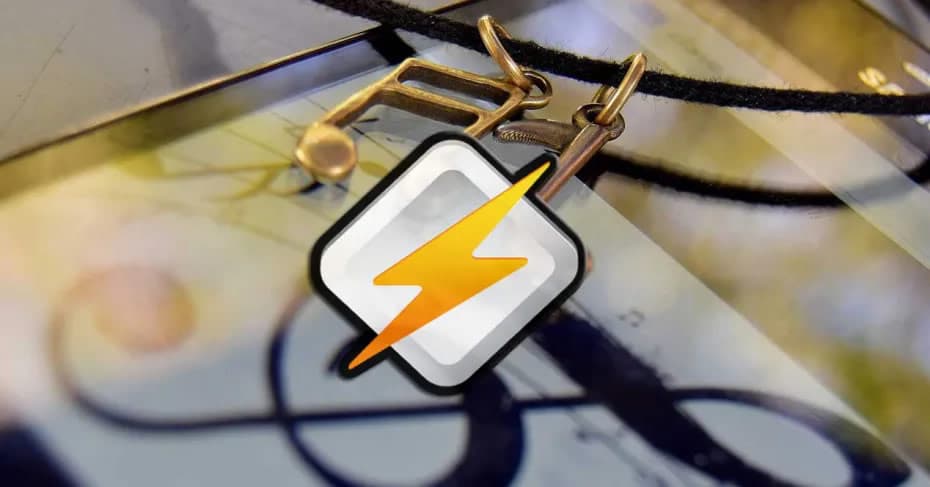 The multimedia contents in our equipment have become elements of habitual use in the current times. We talk about video files, music or photographs that we reproduce, see, listen to or edit on our PCs.
This is due in large part to the increase in resources that the computer equipment has provided us over the years. By increasing the power of these, the work with multimedia elements such as those mentioned, has become possible for the user on foot. This is something we can already do both locally, and through the Internet via streaming, which also affects the connections we have available.
Media players are becoming more powerful
With everything and with it, in these lines we will focus on a specific type of content that has not stopped growing in recent years. Specifically, we refer to the music files that do so well for us on a daily basis. And it is that as all music lovers know, being able to take our digital files of this type to our devices has made this sector grow. Of course, in order to get the most out of all these files, whether musical or the rest of the comments, the software we use is also very important.
If we focus, as we tell you, on musical reproduction, there are many alternatives that we can use right now. Perhaps one of the most prominent in these moments is the popular VLC for both audio and video . But if there is a program that acts as a music player that has marked an era, without a doubt that was Winamp .
This is a program that commanded the sector for many years, although when it stopped receiving updates, it almost forgot. Actually, more than falling into oblivion, it stopped being used, because this is a program that is still remembered by many. That is why in these lines we are going to show you some of the alternatives more similar to the mentioned Winamp so that you can continue using them in the middle of 2020.
Current alternatives with an interface similar to Winamp
Therefore, in these same lines we have made a selection with the proposals that you can use at the moment that look similar to the mentioned Winamp. Therefore, if you are one of those who miss that program to listen to your favorite music, you may want to try these programs.
We will start with an interesting alternative of this type with a look very similar to that of the beloved Winamp. This is Qmmp , a program that you can download from this link and that offers us some of the main features of the commented one. In this way, we can change your skin and even make use of some of Winamp's, install and use plugins, etc. Therefore this is one of the best options in this regard. We will also say that it is a free music player for Windows and Linux whose interface consists of a track panel, the equalizer, and the playlist.
Moreover, each of them can be separated, moved or closed, independently, which is sure to be very familiar to many.
---
Another of the most interesting options that you can use in this same direction is from AIMP. This is a music player that you can download from this link available for both Windows and Android. Also, how could it be otherwise, his resemblance to Winamp is quite evident. In fact, it presents a control panel quite similar to the one mentioned so that we can work with our playlists or manage the equalizer .
It is compatible with most current music formats and also has several customization options, both functional and aesthetic. It is also important to know that it has been among us for many years, so over time it has improved substantially.
---
And continuing along the same path, another program of this type that you can do now, is with SnackAmp. This is a music player that you can download from this link that also has an aspect similar to the program that we have mentioned before. It also has several independent sections that we can have in sight, or not, and several customization options.
It is able to create automatic playlists, although it does not use the metadata of the themes, but the previous order that we have given on the hard disk. It also has its own list manager and is compatible with most current formats.
---
As with the programs described above, this is a media player that could be considered as another small WinAmp clone. Of course, here we must bear in mind that at the outset it presents us with a much simpler user interface . It is able to work with the most common digital music formats, and we must take into account that it supports files in PSD format as skins to change its appearance. Finally we will tell you that you can download it from this link .
---
At this time we are going to talk about another proposal of this type, in this case the XMPlay call that you can download from this link . In addition to its external appearance, another of the things that may call our attention a lot, is that this software is compatible with some of the Winamp plugins . It also has a huge amount of skins that we can download and that the users themselves upload.

On the other hand we will say that the player is compatible with almost all audio formats and has functions such as DSP, streaming playback, playlists, etc.
---
In this specific case we talk about another program of this type, which is characterized by its simplicity. Despite all this, it fulfills its function of playing music without any problem, and you can download it from this link . We must also keep in mind that we can find it available for multiple platforms.
---
And we will end with AlSong , another multimedia player by modules specially designed to enjoy our favorite music. It is a free application that you can download from this link that is installed on our Windows computer and we can customize its appearance.
It also allows us to create and sort our playlists, edit and rename configuration files, or play streaming radio. But that's not all, since in addition to playing music files of almost all formats, it will allow us to convert them.