The Marvel universe has millions of followers around the world and despite the fact that today it is mainly focused on cinema, quite good Marvel games have also been developed for mobile phones . So you can enjoy your favorite superheroes anytime, anywhere.
Best of all, there is a wide variety and they are not similar to each other. This means that you can have several Marvel video games installed on your smartphone for when you feel like one genre or another. For our part, we have selected the best ones so that you do not have to investigate each one and start having fun as soon as possible.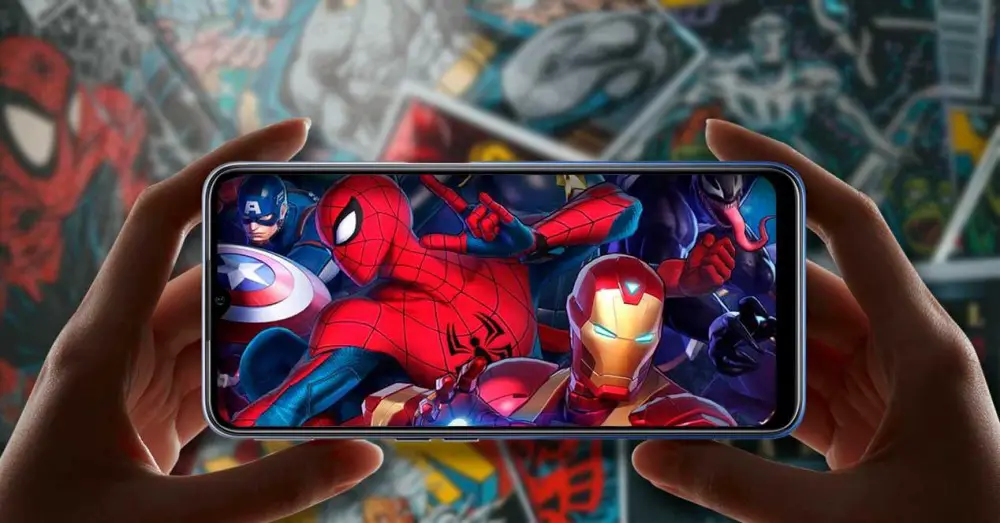 All Marvel on your mobile
It doesn't matter if you want an arcade fighting game, open world or action RPG, fight while solving a puzzle. Whatever your taste when it comes to playing , you can have the entire Marvel universe on your mobile in many ways, but these are the best:
Marvel Battle of Super Heroes
For us it is the best Marvel game that you can download due to its dynamism. In Battle of Superheroes you must put an end to the evil plan of Kang the Conqueror , who has managed to replicate the most famous heroes and villains of the saga to end the whole world.
The mechanics are quite simple, since it is based on 1 on 1 combat in the pure Tekken style. The cast of characters is quite wide and each one has their combat style, so you must take this aspect into account to succeed.
Marvel Future Fight
If you want a more complex adventure at the playable level, but full of features, the option that we recommend is Marvel Future Fight. The main difference compared to the rest of the works of the franchise is that it includes a number of characters that seems infinite and many of them you will not even know because they do not appear in the movies.
The best thing about Marvel Future Fight is that each character has several skins and many of their own abilities. So you can kill your enemies in various ways by gathering a team of up to 3 heroes who must overcome the level as a dungeon.
LEGO Marvel Super Heroes
Marvel's LEGO adaptation is available for smartphones for a price of 5.49 euros and has its own very funny story. LEGO games always have a huge number of playable characters; while they force you to return to past locations to get collectibles thanks to the abilities of certain characters that you had not previously unlocked.
All in all, you've got fun for a long time and zipping around New York City swinging like Spider-Man, flying like the Human Torch or riding Captain America's bike is priceless.
Marvel Snap
Relatively recently, the company announced the arrival in 2023 of a Marvel card game called Marvel Snap. At the moment many aspects of the game are unknown, but it is set to be one of the great surprises of next year.
The gameplay is similar to other installments like Hearthstone as shown in the trailer, so fans of this genre will be delighted. You can carry out the previous registration and when it is available it will be installed on your mobile automatically.