With the arrival of music streaming services, we have gradually forgotten about saving it in the memory of our phone. If you are still one of those who download and save their favorite songs on their mobile, you have to know how to organize it and listen to it through a series of apps that work like a charm.
It may seem obsolete, but it's not at all, that's why we bring you several ideal apps to manage your phone's music collection . We are not referring to the one that streaming applications save locally, but to the one that we obtain by other means, such as making backup copies of our original CDs or those files that we buy in digital stores. Therefore, it is time to take a look at the software tools that will come in very handy to organize the smartphone's offline song library.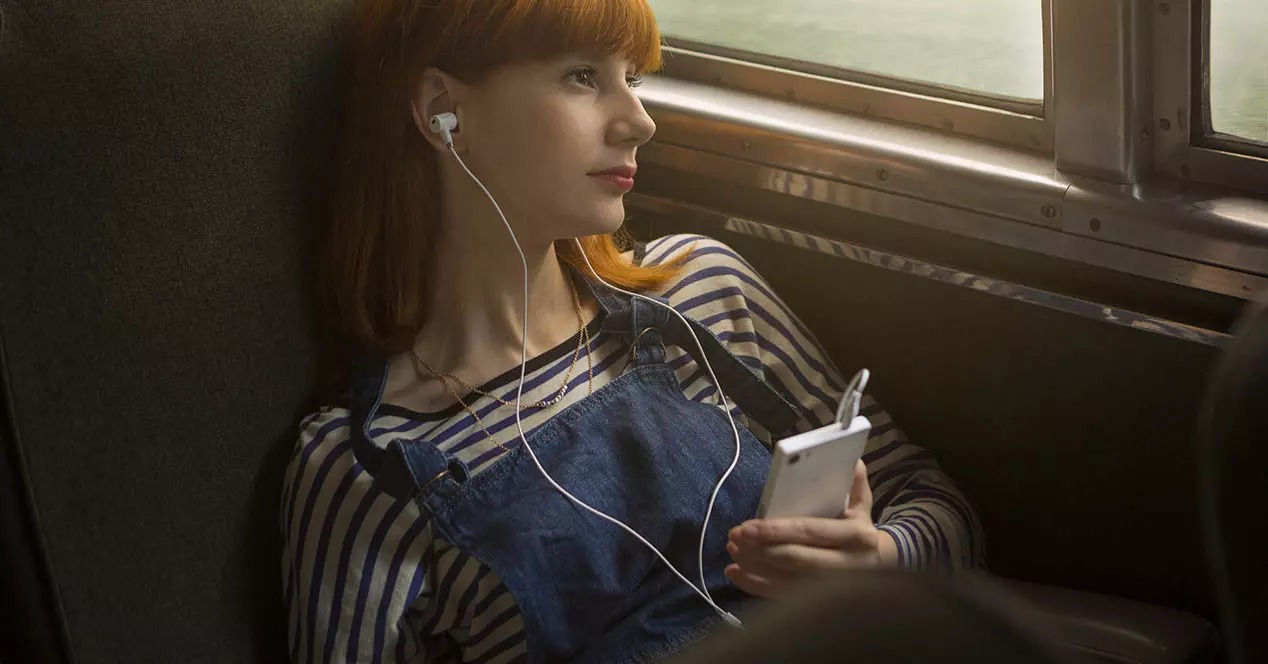 Listen and order your songs
Music players and organizers of the digital library of phones allow us to enjoy millions of song lyrics , in addition to creating personalized playlists for our mobile based on the songs that we have stored on the device.
In addition, these apps will serve as file explorers, so they allow us to order the folders so that we can always have our music library organized. Even some of the applications that we will see also offer us a practical equalizer to be able to modify the sound of the songs that we have on the smartphone.
musixmatch
One of the oldest music managers, back in the day on a PC, has an excellent mobile app for any Android phone or iPhone. And not only this, but it is also a great player, which also allows you to access millions of song lyrics, as well as edit them.
It also gives us the opportunity to have our music library organized and an important detail, to connect our phone with Chromecast to be able to play the songs on the TV . Once you download it on your smartphone, you will have to log in (it will let you do it in different ways). Then, you will have to give it a series of permissions for it to work correctly.
Then, it will let us connect with Spotify or the Apple library. Finally, we must go to the Music section and give it access to our files. From there, we will be able to order everything as we please, in addition to finding different categories such as Genres, Artists, etc.
poweramp
It is known as one of the leading mobile music players. Poweramp offers playback without pauses between songs , a quality equalizer and the crossfade function. Poweramp has two versions, one of them is paid, although the free one is fully functional.
When you have it installed on your smartphone, you must select the folder or spaces in which we have stored the songs on the phone. Later, different explanations will appear in the form of a tutorial so that the different utilities of this application are much clearer.
Rocket Player
This app is characterized by its simple interface , far from the complicated menus of many of these tools. The most advanced options of this simple player allow us to quickly edit playlists, and model the sound to our liking with the dynamic equalizer. Without a doubt, another good application to manage our local music library.
As soon as you open this app on your mobile for the first time, it will ask for permission to access your multimedia files. Then, choose a 'Theme', that is, a color for the software interface to change. Within this, we can already see the different categories in which the songs will be organized: Album Artist, Artists, Playlists, etc.
n7player
Another app that has its great differentiating feature in its interface, its ease of use is another of its secrets. Although where n7player is really strong is in the label editor, disc art and once again, a powerful equalizer that is capable of significantly improving the sound of our local tracks.
When accessing the application for the first time, we must give it a series of permissions, as we have done in the other apps. Later, we will go to a small tutorial in which we will explain how it works. In this way, we will clear up doubts on our own once we are inside this mobile music tool. If we click on the three horizontal bars, we will display the different internal menus. We will even have an equalizer to improve the songs on the phone .
Natively on mobile
Just as we have seen different applications, both for Android and iPhone, the truth is that we can also manage to give the phone's music library a certain order without actually using a tool from Google Play or the App Store. So if you want to avoid downloading an app on your smartphone, you will be interested in knowing how you can get it on your mobile.
on Android
The options of Android phones will depend largely on the file explorer app that we are using. In many devices with the Google operating system we will have the Files application. But, in other layers of customization, we can find that one that has been developed by the brand manufacturer itself comes as standard. Like some smartphones, they come with their own software for music as standard.
Although, in any case, the only thing we have to do first is enter the smartphone's file explorer . Then, click on the Music or Audio folder. Inside, we can even distinguish the files by songs, downloads or tones for the terminal. In the case of Files, if we click on the three vertical points, we can find the Sort by function, which will leave us a certain margin to organize the music library. However, if we compare these options with those we have seen before, it falls somewhat short.
on iPhone
Contrary to Android, or at least in the purest version of Google's operating system, we find that on iPhones we do find different options to order the songs saved on the phone. The first thing we should do is go to the iOS Music app. Within this, we will have to touch Library and choose between: Playlists, Albums, Songs, TV and movies or Music Videos.
In addition, within the Playlists that we have created, we can touch Sort and choose the method that we prefer: title, type of playlist, recently added or recently played.