Nowadays, there are many alternatives that we find to forget forever about having to put the channels on the Smart TV . More than anything, because there are many websites and platforms that offer us to watch DTT through the Internet without having to have the antenna cable connected to the TV.
Some options such as TDTChannels, Pluto TV, Tivify may sound familiar to you… although we still have many more options to see. Among them, we find the Teledirecto website . And it is that, as soon as we enter your page, we will have access to more than 60 channels and without paying anything. So it is one of the many websites that we have as an alternative when it comes to watching traditional DTT in our homes.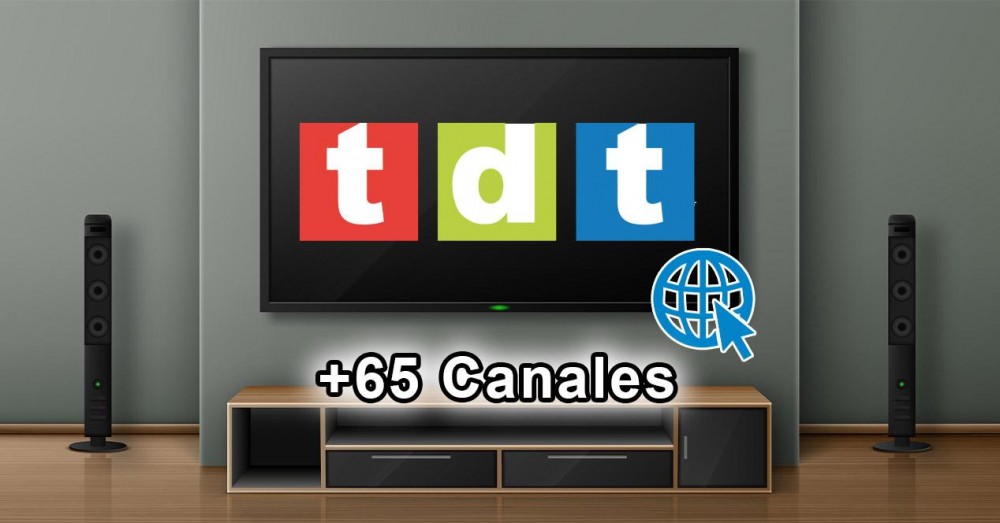 Online DTT on Teledirecto
It is possible that you have never come across this option, but the truth is that it will be very useful to us, since we will be able to watch DTT online without having to have tuned the channels on TV or when we cannot watch television on a Smart TV . And much more because it offers us a wide catalog of free channels.
Although, in this particular case, Teledirecto is a link aggregator . What does this mean? Well, this means that as soon as you access the channels they will not be played from their website, that is, it does not work like other alternatives in which you click and go directly to the content player. And it is that, this alternative does not work.
Within this website, when clicking on one of the 66 free DTT channels it has, it will take us to the official website where you can see the open channel in question. Therefore, it will make our lives easier when we want to watch a specific channel.
DTT channels available
Keep in mind that this particular service is very convenient for watching free-to-air channels, like all those that have the option to watch live on the Internet , such as TVE, Antena 3, Telecinco, LaSexta. Even for international channels from countries like France or Germany. However, if you want to watch LaLiga, Formula 1 or Moto GP, the truth is that you will have to have a paid account in the service in question, as is the case with DAZN.
In any case, if it catches your attention or you need to watch DTT online because either you don't have a Smart TV, or you don't have the option to tune in to the channels, there will be more than 60 free channels that you can watch on Teledirecto .
But, remember at all times that they are links that will redirect us to the live broadcast of each chain on its own web page. Therefore, if we want a website that has a direct player , without being taken to other websites, as is the case with this alternative, the best option available to us is TDTChannels. Although, we recommend that you try this alternative and discover the free DTT channels it has.